Online Streaming! Experience the Fascinating Traditions of Kunisaki
Looking for a way to experience Japanese culture from home? Check out this opportunity to enjoy a traditional festival via live stream! On March 10, you can watch a performance of Buddhist chant, shrine dances, and Noh theater broadcasted live from a temple in the Kunisaki Peninsula.
The Rituals of Kunisaki Peninsula
Picture courtesy of Usa Rokugo Manzan
Kunisaki Peninsula is home to Rokugo Manzan, a Japanese Buddhist tradition with unique rituals that developed under the patronage of Usa Jingu Shrine. Kunisaki is one of the few places in Japan where the syncretism of Buddhist, Shinto, and ancient religious beliefs is still thriving.
Now, the Kunisaki Peninsula Travelers association has launched a crowdfunding campaign in order to introduce the unique local traditions to the world!
This year, the famous spring fire festival called Shujo-Onie was held without spectators in order to prevent the spread of COVID-19 infections. This crowdfunding campaign will support this beloved local tradition and give contributors an opportunity to explore Japanese culture via live stream.
Kunisaki Crowdfunding Project Details
Watch Shujo-Onie Rituals and Noh Theater Online
Picture courtesy of Usa Rokugo Manzan
The Shujo-Onie Ritual is a performance in which an oni, a monster from Japanese folklore, is cast as a protector that chases out bad luck and evil spirits.
Thanks to Kunisaki Peninsula Travelers' new crowdfunding campaign, people around the world can enjoy the recordings of this year's Shujo-Onie Ritual held in February at two temples in Kunisaki along with a special live performance comprising Buddhist chant, Kagura shrine dances, and Noh theater.
Picture courtesy of Usa Rokugo Manzan
This performance, entitled "The Prayer of Gods and Buddhas," can be watched live online on March 10, 2021, from 19:00 (Japan time) or as an archive streaming at the time of your convenience.
Picture courtesy of Usa Rokugo Manzan
The streaming can be watched for as little as 500 yen (less than 5 USD) but please note that there is a wide variety of rewards for supporters to select from, including Kunisaki tours guided by local Buddhist monks or temple stays!
On March 17, a digest version of the Shujo-Onie Fire Festival performance, along with a performance of Buddhist chant and Noh theater will be released. This video will be an edited version of the previous live streams. The supporters who purchase this stream URL will have access to all the previous videos, including the performances held on February 13 and 18.
*The streaming URL of the edited digest version will be sent to all supporters after March 17.
Discover the Culture of Kunisaki Through Crowdfunding Rewards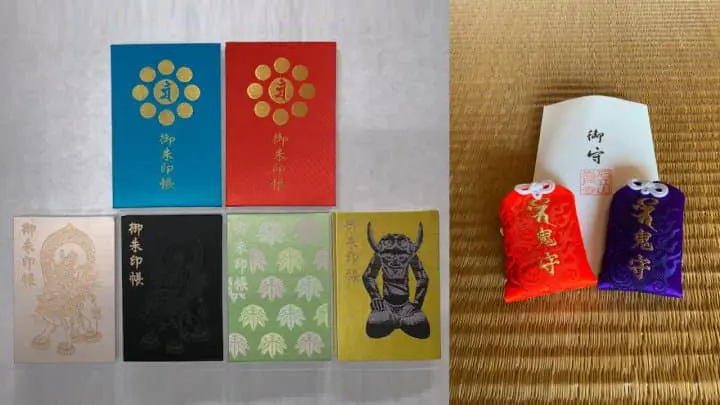 Picture courtesy of Usa Rokugo Manzan
This new crowdfunding campaign features a wide variety of rewards, from links to the live and recorded performances to traditional rice cakes, temple seal notebooks with unique designs - which are specific of Kunisaki, and even a temple stay on the peninsula to experience the Shujo-Onie festival in 2022.
Picture courtesy of Usa Rokugo Manzan

If you're looking for a great way to experience Japanese culture at home, join us for this live experience!

The information presented in this article is based on the time it was written. Note that there may be changes in the merchandise, services, and prices that have occurred after this article was published. Please contact the facility or facilities in this article directly before visiting.