For All The Star Wars Fans Out There! The Sci-fi Bar Kanda Flux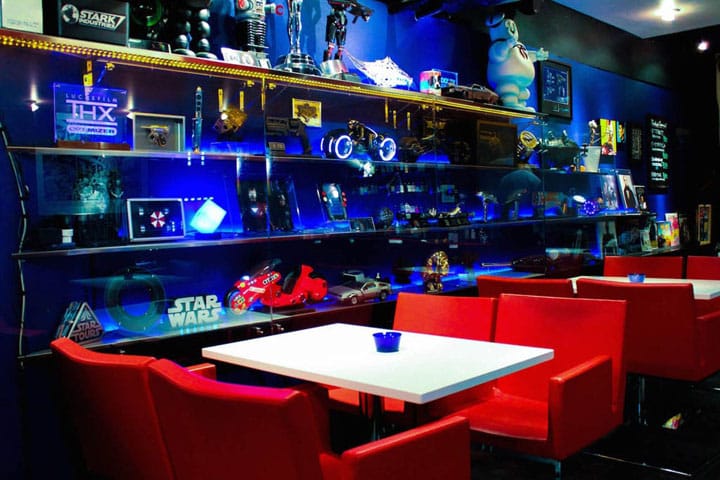 Would you like to jump into a sci-fi world? At Kanda Flux, a concept bar located in Tokyo, you can do just that. This bar is full of items and displays from series such as Star Wars, Star Trek, and more, all collected by the owner. Let's check it out!
Sci-fi (science fiction) is a genre that, regardless of country, has many dedicated fans.
If only you could meet that character from that particular movie... If only that one item that appeared in that particular movie were real... For those who are into sci-fi, I'm sure you've imagined such scenarios at least once in your life.
In this article, we'll introduce you to the sci-fi bar called Kanda Flux, a place where your sci-fi fans dreams can come true.
A Bar Made By and For Sci-fi Fans
'WELCOME TO THE FUTURE'
At the entrance is a sign that is sure to make sci-fi movie fans stop and have a laugh.
Just as its name indicates, Kanda Flux is located near Kanda Station, but can also be easily reached on foot from Akihabara Station as well, so many people like to stop here after spending the day shopping in Akihabara.
Sci-fi Goods Everywhere You Look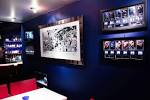 The interior of this place is, without a doubt, a paradise for sci-fi fans. There are many items here from works such as Star Trek, Star Wars, including characters from various other sci-fi movies and so on. Here, there are also many items that you don't usually get to see, such as life-size replicas.
Kanda Flux is a bar that was opened about three years ago by a sci-fi goods collector turned bar owner. Apparently, many of the goods inside of this place are part of the owner's personal collection. For those who'd like to take photos, be sure to let the staff know first. There are many items here that you may be tempted to pick up or touch, but please be careful as you're not allowed to touch any of the items on display.
Recently, there are more than just goods from sci-fi movies on display here too; there are also many items featuring the characters from American comic books. Thanks to the influence of the movie Avengers: Age of Ultron which was released in Japan in the summer of 2015, there are apparently also many American comic fans who come here.
There Are Even Original Cocktails Based on Sci-Fi Characters!
At Kanda Flux they offer original cocktails inspired by characters from sci-fi movies. Out of all of these cocktails, the most popular are the Sith and Jedi, two drinks inspired by Star Wars. For the sake of this article, we had them make us a Jedi cocktail.
Made with a vodka base, the lemon flavor of this cocktail is very refreshing. It isn't too sweet either, and has a moderate but enjoyably clear aftertaste.
The Sith cocktail, meanwhile, has a rum base and uses a vivid red energy-drink liqueur.
When you come to Kanda Flux, you're sure to find yourself having to deliberate over the drinks menu - there are just too many good cocktails to choose from!
May the Force be with you!
Information
Kanda Flux
Address: Tokyo, Chiyoda, Uchi Kanda, 3-16-10
Hours: 18:00-04:00 (Sundays and Holidays 18:00-24:00)
Closed: Irregularly
Wi-fi: Yes
Credit Cards: VISA/MASTER/JBC/AMEX
Other Languages: Japanese, English
Menus/Information in Other Languages: Part of the menu is written in English
Nearest Station: Kanda Station (JR/Tokyo Metro Ginza lines), Awajicho Station (Marunouchi Line), Ogawamachi Station (Toei Shinjuku Line)
Access: 2-minute walk from the North Exit of Kanda station, or 6-minute walk from Awajicho or Ogawamachi Stations
Fee: 1500-3500 yen
Phone: 03-3526-3383
Official Facebook: Kanda Flux (Japanese)

The information presented in this article is based on the time it was written. Note that there may be changes in the merchandise, services, and prices that have occurred after this article was published. Please contact the facility or facilities in this article directly before visiting.