Five Onsen Regions For Japanese-Style Relaxation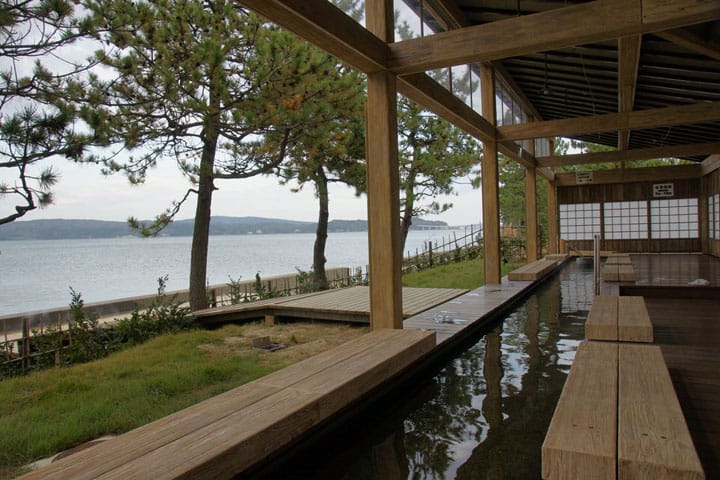 Onsen ("hot springs") - one of the most popular reasons to visit Japan. In this article we will introduce 5 major onsen spots: Hakone, Kinugawa, Nikko, Beppu, Dōgo and Wakura.
Nowadays, no matter where you go, people know the word "ONSEN" (温泉 "hot springs"). Not only do hot springs help you relax, but many of them used to be cherished for their effects in curing diseases. For those who love onsen, and even for those who aren't quite used using public baths, we would like to introduce five that are of the highest quality.
Hakone
From the Hakone Yumoto Onsen Yoshiike official website (Japanese)
There are 17 onsen in Hakone, from which flows 25,000 tons of water per day. Not only that, but the qualities - the color, effect and feel - of the water is different depending on the depth of the onsen. It takes only 85 minutes to reach Hakone from Shinjuku, which makes access from Tokyo a breeze.
The surrounding area is blessed with beautiful nature, and you can even see Mount Fuji from here. There are numerous art exhibits and museums close by, which makes it the ideal place for those who love art. In fact, everyone from the young to the old can enjoy this town.
Kinugawa
From the Asayaofficial website (Japanese)
The Kinugawa Onsen is found in Nikko, Tochigi prefecture, and is known to help treat nerve pain and promote fast recovery from fatigue. The famous Nikko Tōshōgu Shrine and the Nikko Edomura (a village from the Edo period), as well as the Tōbu World Square, among other tourist spots, are located in this area. When it was first discovered in the Edo Period, the only ones allowed to enter it were monks on their way to the Nikko Tōshōgu and daimyō; we invite you to feel the long history of this onsen by taking a realxing bath here.
Beppu
Photo By Thomas
There are eight main onsen in Beppu, Oita prefecture. The water has been heated by the Tsurumidake volcano, and flows up from underground. They supply water with ten varying qualities. In terms of water that can be used for bathing purposes, it has the largest output in the world. Aside from your standard onsen experience, you can also try the hot steam bath, mud bath or a sand bath on the coast. The variety of onsen types is what makes this area so attractive.
If you are coming from Tokyo, it will take an hour and a half from either Haneda or Narita to reach Oita Airport by plane. From Ōta Airport to the center of Beppu (Beppushi Kitahama), it will take you just under an hour by the Airliner (the airport bus).
A Recommended Tour Service in Oita
If you would like to enjoy the famous hot springs of Beepu, chek out the services of Huber. TOMODACHI GUIDE.
You will be guided by locals who love the onsen and are also very knowledgeable about the hot springs in the area.
Check out Huber.'s Special Feature on Beppu for details.
Wakura
From 440 Yen Onsen Experience at Wakura Onsen Sōyu
In the Ishikawa Prefecture, near the Sea of Japan, is Wakura Onsen, which has a 1200 year history. The water here is known to help treat rheumatism, nerve pain, several female-unique diseases and atopy. It is also called the "onsen of the sea", because the calm view of the sea and seafood double the pleasure of the experience. Nearby is Nanao Bay, where one can watch the calm ocean view and see the local dolphins at play.
Read also:
How to Go to Wakura Onsen from Tokyo and Osaka
【Special Contents】Wakura Onsen/Hot spring of Wakura
Dōgo
Photo By eros_eros_eros_

Dōgo onsen, located in Ehime prefecture, is said to be the oldest onsen in Japan. It appears in classical Japanese texts and literature, and is said to have been visited often by legendary saints and poets. The quality of the water is very fine, and helps rejuvenate one's appearance. The "Yūya" that appears in the Ghibli film "Spirited Away" is thought to have been modeled after the Dōgo onsen. It has a very retro feel.

From Haneda Airport to Matsuyama Airport it takes only 75 minutes by plane. There is a limousine bus leaving every hour from Matsuyama Airport, which will get you to Dōgo in 40 minutes.

Relaxing in the hot water of an onsen is said to help improve blood circulation and recovery from fatigue. If you plan to stay a few nights, it is a great idea to take a bath once before dinner, once afterwards, before going to sleep, and once more when you wake up in the morning; they say it will yield the greatest effect. Heal the exhaustion from your trip and refresh your body and mind at the Japanese onsen - it will be a very rewarding experience.

The information presented in this article is based on the time it was written. Note that there may be changes in the merchandise, services, and prices that have occurred after this article was published. Please contact the facility or facilities in this article directly before visiting.