All-You-Can-Eat Dessert Spree At Tokyo Skytree's Salon De Sweets!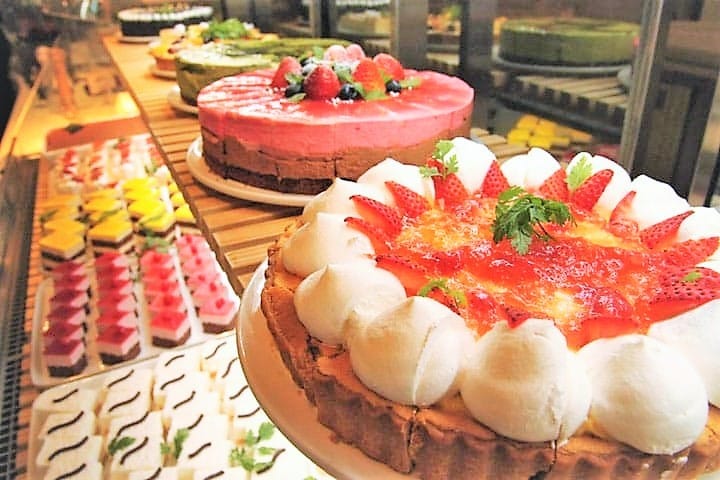 Eat exquisite desserts to your heart's content! Yes, you saw it right. This is the story behind Salon de Sweets, a shop at Tokyo Skytree, where you can eat cakes, jelly, toppings, delicatessen dishes, pasta and salad, all that you want!
Everybody knows about Tokyo's new symbol, Tokyo Skytree tower. And how could you possibly miss it? Why, it is currently the tallest broadcasting tower in the world, standing a magnificent 634 meters tall! But, let's not put an end to its attractiveness here – give it a visit, and you'll discover Skytree Town, with a remarkable observatory and planetarium, aquarium, shopping area, and many other facilities gathered at one place to make a well-known tourist spot in Tokyo.
But there is one little cute place there where you can eat sweets as much as your heart desires! Yes, your eyes aren't deceiving you – this special Salon de Sweets has lately become the object of interest because of all the right reasons, and you can find it on the 6th floor of Skytree Town.
An Adorable Salon Welcomes You!
The word "salon" is a French word for a "special room for welcoming guests", and just as the name suggests, this salon is as charming and lovable as you can imagine.
The first warm greetings you will get as you enter the salon will be from the petit four, adoringly displayed in a row with some seasonal ornaments to give its look a fresh, elegant note (a petit four is a bite-sized confectionery appetizer). And what awaits you in the background, is a room with lots of mirrors and glass furniture, so white it will leave you impressed by the salon's glimmering cleanliness.
Adorable vanity cases are lined up along the wall, and a splendid construction stands in the middle of the room, with macaroons and crystal ornaments shining brightly and colorfully upon it. And, just to remind you, had you somehow forgotten it – this cute room came straight out of your dreams, just to give you a sweet, sweet, all-you-can-eat adventure!
Lunch price for an adult on a weekday is 1800 yen, and on Saturdays, Sundays and holidays, 1990 yen. And there is more – lunch time doesn't end until 17:00! If you'd rather have a dinner it will cost you 2400 yen (for adults), and dinner time is also generously long – dinner time lasts until 23:00. You can first do your sightseeing and explore as much as you wish, and then head to this restaurant, but remember – the last admission for dinner time is 22:00!


The information presented in this article is based on the time it was written. Note that there may be changes in the merchandise, services, and prices that have occurred after this article was published. Please contact the facility or facilities in this article directly before visiting.