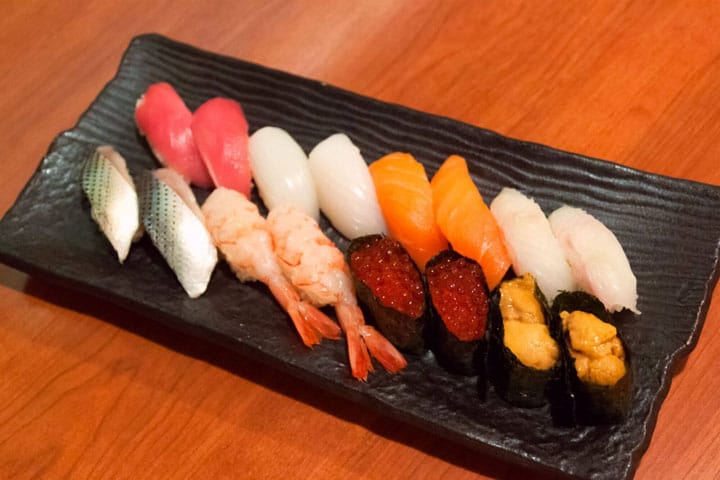 Top 3 All-You-Can-Eat Style Sushi Restaurants in Tokyo
You want to eat authentic sushi, but with increasing quality, comes an increase in prices. Read on to find out about Tokyo's top 3 all-you-can-eat sushi shops.
Although you can find sushi shops n various countries all over the world, if you've come all the way to Japan, you really should try some authentic sushi at least once.
While a Japanese sushi artisan's creation may seem simple, there are many aspects to each dish, such as how the sushi has been hand-shaped, the quality of the fish, and the balance between the vinegar and the rice that make it more than just plain old sushi.
However, as with all things, the better the quality of the sushi, the higher the price. With that in mind, this article would like to introduce you to some select authentic sushi restaurants which feature all-you-can-eat services at a set price.
All-You-Can-Eat High Quality Ginza Sushi! Tsukiji Tama Sushi
Tsukiji Tama Sushi is a sushi shop in Ginza, a town well known for their fresh, high quality sushi, where you can eat sushi to your heart's desire without having to worry about time. This shop's characteristic is that you can eat medium fatty tuna that melts in your mouth, slight sweet sea urchin, and other delicacies, that use high quality ingredients, which you can't typically get in an all-you-can-eat style sushi restaurant.
The fact that you can also watch the experienced sushi artisans working behind the counter is another high point. This would absolutely be an unforgettable and luxurious dining experience.
All-you-can-eat system
・Ladies Pair (2 women) - 7000 yen (tax included)
・Couples Pair (1 man and 1 woman) - 8000 yen (tax included)
・Mens Pair (2 men) - 9000 yen (tax included)
** No time limit