Easy Access! 8 Shopping Spots Around Yokohama Station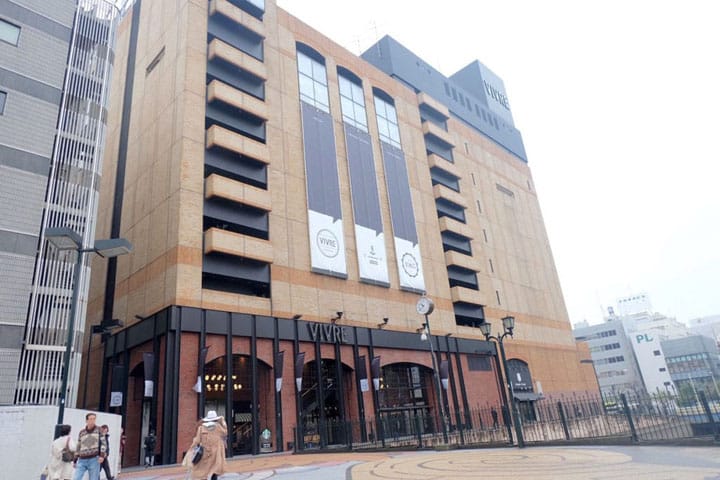 Yokohama station can be called the heart of Yokohama. A 30 minute train ride from Tokyo Station, this center has plenty of shopping spots to choose from. Let's take a look around the station's many malls.
Yokohama is the city at the heart of Kanagawa prefecture. This city is broken down into a number of different areas. Once a thriving industrial port city, traces of these glory days remain in Minato-Mirai, while in Motomachi and Chūkagai - Yokohama's Chinatown, there are untold numbers of sightseeing spots. Within all of this though, is the true heart of Yokohama - Yokohama station. Situated a 30 minute train ride from Tokyo Station, Yokohama station with its large business area and lots of shopping centers is where people gather.
Let's check out the best shopping places around Yokohama station.
1. Sōtetsu Joinus
At Yokohama station's west entrance and directly connected to the station is Sōtetsu Sagami Railway's Sōtetsu Joinus shopping center.
This direct connection makes it very convenient to visit even on rainy days. The basement floors B1 and B2 is where you will find restaurants, while on the ground floor and above you can find fashion, cosmetics, interior design goods and various other items as well as a book store and a CD shop. The clothing stores range from brand names down to reasonable casual ware shops.
2. Yokohama Takashimaya
Right next to Sōtetsu Joinus is the Yokohama branch of the famous department store Takashimaya. Catering to more mature customers, you will surely find something you like among the many brand name clothes, cosmetics, shoes and bags sold at the shops in this fashion institution.
3. Yokohama More's
At a convenient two minute walk from Yokohama station's west entrance you can find the fashion building Yokohama More's.
With nine floors in total, the floors one through three feature select fashion and goods shops for those in their twenties and thirties; the fourth floor has travel, cell phone and other specialist shops; floors five to seven are housing a Tokyu Hands store; floors eight and nine are the restaurant floors.
4. Yokohama Vivre
Roughly a five minute walk from the west entrance stands Yokohama Vivre.
This shopping haven rises from a basement to the ninth floor and has an electronics store, musical instrument and record stores, but is most famous for its fashion brand shops for women. The trendiest shops for women in their teens and twenties are all here.
5. Yokohama Lumine
Speaking of popular shops for women, next on our list is Lumine. With so many different apparel brands here, there is something to suit everyone's tastes at Lumine. Right beside the JR Yokohama station ticket gates, Lumine is always bustling with shoppers and people passing through Yokohama.
6. Yokohama Porta
A three minute walk from the JR Yokohama station or directly accessed via Yokohama station's east entrance is the underground shopping center, Porta. Here you will find fashion items and accessories for women, as well as cafes and restaurants, and since it's underground and safe from the rain, it's a great spot to drop by in all weather.
7. Marui City Yokohama
A four minute walk from the east entrance to Yokohama station is the shopping mall Marui City Yokohama. Eight floors and two basement levels make up this shopping mall and feature dozens of different fashion brands and accessories, including domestic and "fast fashion" shops, here you can also find plenty of shops dedicated to men's fashion.
8. Sogō Yokohama Branch
Next to Marui City is the popular Japanese department store Sogō. With ten floors and three basement levels, here you will find everything from domestic shops all the way to high fashion brands and beyond. Interior goods, lifestyle goods at shops like MUJI, stationery and daily goods at shops like Loft, a bookstore and shops selling traditional handicrafts make this a perfect spot to shop for souvenirs as well.
Compared to Tokyo station, one of the most distinctive features of Yokohama station is its numerous shopping centers. Whether taking a shopping break from sightseeing or hunting for the perfect souvenir, you will surely find exactly what you're looking for at these shopping malls. It is well worth taking a look around in Yokohama!
Readers of this article also read:
When To Buy What: Annual Sale Guide For Japan
Shopping in Omotesandō Hills, Where Japanese Trends Are Born
10 Itinerary Suggestions For A One-Day Trip From Tokyo
ChinaTown in Yokohama: the Biggest in Japan
Recommended Places In Odaiba – A Trip For The Whole Family!
Yokohama Station Shopping Spots
The information presented in this article is based on the time it was written. Note that there may be changes in the merchandise, services, and prices that have occurred after this article was published. Please contact the facility or facilities in this article directly before visiting.