Foie Gras And Eel? East Meets West At Watabe In Kasuga
Unagi eel has been a long-time favorite of the Japanese. Try the traditional eel and seafood dishes or the modern fusions of Japanese and Western cuisine that are the specialty of "Watabe", a restaurant specialized in eel dishes, located in Kasuga, Tokyo.
Kasuga is an area in Tokyo's Bunkyō ward with numerous shops, attractions and hotels, not to mention the Tokyo Dome City, which is known to be a popular spot for visitors who come here to spend their time leisurely.
"Watabe" - The Well-Established Unagi Restaurant in Kasuga
"Watabe" is an unagi (eel) specialty restaurant located right near the Kasuga Station. Ever since its opening, Watabe has kept serving best quality eel to its customers. A former fish shop, they still have dishes such as tsukudani and sashimi platters, along with original fusion dishes created by their new chef.
Western customers may find a familiar flavor in the chef's newest eel dishes, while Japanese patrons might encounter some unique surprises. Let's look at the unique eel dishes you can only find at Watabe.
Perfect Match with Japanese Sake! Begin with the Classic Tsukudani
Tsukudani is made with small fish, shellfish such as clams, kelp and other types of seaweed cooked in soy sauce and sugar. It has been popular as a traditional side dish accompanying Japanese sake and rice.
To those who aren't familiar with tsukudani, we highly recommend to try it with some sake.
The famous tsukudani made at Watabe is also sold at their storefront. I had the "tsukudani combo" (650 yen) which had small clams, fresh-water shrimp and kelp. All of it was delicious and an excellent match with sake!
Continuing with some Edo-Style Sashimi
This is a sashimi platter (1,500 yen). On this day, there was chūtoro tuna (*1), striped jack and marbled flounder. At Watabe they serve the freshest fish from the market, so the types of sashimi available will vary from day to day. Just take a bite and you will convince yourself of the freshness of this fish by feeling its texture.
The presentation is beautiful as well. It's almost a crime to take it apart and eat it.
*1 Chūtoro (中トロ) is the belly part of the tuna, containing more fat. Ōtoro (大トロ), the fattiest part of a tuna, is much pricier because of its rarity.
Harmony of the East and West - "Homemade Foie Gras Terrine with Eel Kabayaki"
This is a popular seasonal dish from Watabe - "Homemade Foie Gras Terrine with Eel Kabayaki (*2)" (1,500 yen). In France, there are dishes that combine eel and foie gras, but this is considerably unique in Japan. The surface of the foie gras is caramelized to enhance its sweetness as you bite into it.
*2 Kabayaki: A traditional Japanese dish where the eel is prepared on skewers, flavored with soy sauce, mirin (sweet sake seasoning), sugar, and regular sake, then grilled.
The savory sauce that brings out the flavor of the foie gras and eel is a blend of strawberry liquor and the special house sauce that has been passed down for the past 70 years. This is a dish that I highly recommend trying with some wine.
Finish Your Meal with "Unajū"
Unajū (うな重) is a traditional Japanese dish where rice is laid in a lacquer-ware box and topped with eel kabayaki.
The special unajū (3,900 yen) is brought in exclusively from Isshiki City in Aichi prefecture.
Eel kabayaki has different flavorings depending on the region or store. In the Kantō region, the eel tends to be steamed before being grilled. At Watabe, in order to make the eel even softer, they steam the eel in tea leaves for about 30-minutes before grilling it. This process enhances the aroma of the eel.
The kimosui soup that comes in the unajū set is a soup made from the offal of the eel. It is on the lighter side of flavors, however you will gradually taste eel as an aftertaste.
How to Eat the Unajū
The most common and recommended way of eating the unajū is to eat the eel with the rice. Eel raised in Japan tends to have a softer skin, so you can easily scoop it out of the box.
After you have tasted the harmony of the rice and eel, try it with some spicy Japanese sanshō peppers, which gives the eel a spicy accent. Japanese sanshō pepper tends to have a strong flavor though, so it's best to add it a little at a time.
Continuing Tradition While Trying New Opportunities
Watabe has been open since 1947 and has been known widely as a fish, tsukudani and eel specialty restaurant. Three generations of chefs have kept its quality, and they have currently their fourth chef.
Third generation chef, Mr. Sachio Watabe (left) and the current fourth generation chef, Mr. Yoshitaka Watabe.
As Mr. Yoshitaka has experience studying abroad, he is well-suited to creating dishes for non-Japanese tastes, while keeping the traditional flavors. He is also accustomed to helping customers in English, so there is little to worry about when visiting Watabe.
If you are visiting Tokyo Dome City, why not take a journey out of your hotel to stop by Watabe for some exquisite Japanese cuisine?
Information
Watabe
Address: Tokyo, Bunkyō ward, Koishikawa 1-9-14
Hours: Tsukudani shop 11:00-20:00, Lunch 11:30-14:00, Dinner 17:00-21:00 (Last Order 20:30)
Closed: please check their homepage
Wi-Fi: -
Credit Cards: -
Language: English
Menus Available In: -
Nearest station: Kasuga Station (春日駅) on the Toei Ōedo Line or Mita Line, Kōrakuen Station (後楽園駅) on the Tokyo Metro Marunouchi Line or Namboku Line
Access: 1-minute walk from Exit A4 of the Kasuga Station, 3-minute walk from Exit 8 of the Kōrakuen Station on the Namboku Line, 5-minute walk from the Kōrakuen Station on the Marunouchi Line.
Price Range: 1,000 Yen - 5,000 Yen
Religion: ‐
Phone number: 03-3812-7448
Official site: Watabe (Japanese)
What is Taberukoto.
Making "eating" easier for visitors to Japan.
This service provides travelers with all the handy and important information they could need and, in doing so, enhances positive dining experiences.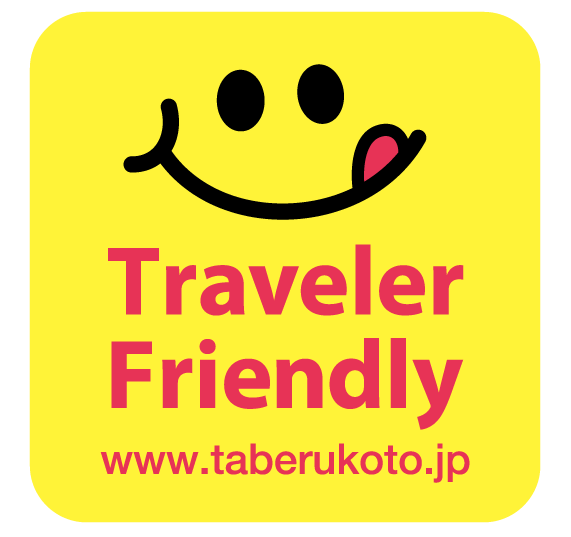 The information presented in this article is based on the time it was written. Note that there may be changes in the merchandise, services, and prices that have occurred after this article was published. Please contact the facility or facilities in this article directly before visiting.