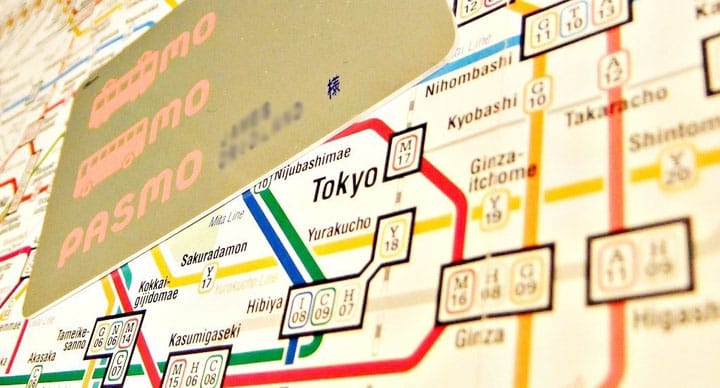 Save Money: How To Charge A Suica Card In 10 Yen Units
Using an IC card like a Suica or PASMO card is extremely convenient in traveling around Japan. Today we'll be introducing how to save money and charge money to your IC card in units of 10 yen.
If you're traveling around Japan, you're probably using an IC card for transportation. For example, you might be using a Suica card, ICOCA card, or PASMO card. These make it easy to pass through the turnstiles and save you the trouble of buying tickets.
However IC cards have a weak point. They can only be charged in units of 1000 yen. For someone who doesn't use an IC card too often, they might be charging too much money when they don't need it.
Also, travelers from abroad will probably want to use up all the money left in their card before returning home. It's possible to get paid the difference at a ticket booth, but it will cost you a service charge, and you won't be able to take the card home as a souvenir either.
In this article, we'll be explaining the little-known way to charge a Suica card in 10-yen units.
Read also: Get Around With Ease: How To Buy Your Own Suica
Suica Cards Can Be Charged in 10 Yen Units
Many of the IC cards including the Suica card can be charged in 10 yen units. Now you won't have to charge 1000 yen to your card when you don't need that much. This how-to article is useful to people who want to use up their extra change or for those who want to save as much money as possible.
However, depending on the railway company, there are cases that you can or can't charge in units of 10 yen. We'll be sorting the railway companies into four groups and explaining each.
1. Railway Companies that 10 Yen Charges are Possible at Every Ticket Vending Machine
Tokyo Metro
All Tokyo Metro ticket vending machines allow you to charge your IC card from 10 yen.
2. Railway Companies that 10 Yen Charges are Possible at Some Ticket Vending Machines
Tōkyū Kyūkō Railway, Keiō Dentetsu, Keihin Kyūkō Dentetsu, Sagami Railway, City of Yokohama Transportation Bureau, Yurikamome, Tokyo Metropolitan Bureau of Transportation, Tōyō Rapid Railway, Tōbu Railway, Hokusō Railway, Metropolitan Intercity Railway (Tsukuba Express), Odakyū Electric Railway, Keisei Electric Railway
10 yen charges are possible at these railway companies, but not all of the ticket vending machines have the 10 yen charging function. If you can't find it, try asking one of the station staff.
3. Railway Companies Where You Have to Ask the Staff
Seibu Railway
If you ask the staff at a ticket booth of Seibu Railway, they will charge your card for you.
4. Railway Companies Where You Can't Charge in 10 Yen Units
JR East Japan, Tokyo Monorail, Tokyo Waterfront Area Rapid Transit (Rinkai Line)
At these railway companies, you can only charge your IC card in units of 500/1,000/2,000/3,000/5,000/10,000 yen.
How to Charge in 10 Yen Units
From here, we will explain how to charge in units of 10 yen using a real ticket machine.
1. Find a Ticket Vending Machine
What you'll have to do first is find a ticket vending machine. Look for a machine with an IC card mark on it, like this one.
2. Insert Your Card
Next, insert your card where it says "CARD".
3. Press the Charge Button
The screen will automatically change to the main menu, and you will touch the "Charge" (チャージ) button.
4. Choose "Charge in 10 Yen Units"
The next screen will appear and the remaining balance in your card will be displayed. If you don't want to charge more than 1000 yen to your card, touch the "Charge in 10 yen units" (10円単位のチャージ) at the bottom of the screen.
5. Enter the Amount You Want to Charge
Next you will enter the amount of money you want to charge. For example if you want to charge 300 yen, enter "300". After entering the numbers, don't forget to press "Complete" (入力完了).
6. Insert the Money
All you have to do now is pay and you're done.
After that, the screen will change to display the amount of money you put in and the amount of change. Make sure to note that it's the amount you entered before, not the amount you put in that is charged to your card.
7. Receive Your Change and Your Card
Receive your change and your charged card. Easy, right? If you're traveling around Japan, or if you have plans to, we recommend you try!
Supplementary Information
The lowest unit you can charge is 10 yen. You can't use 5 yen or 1 yen coins. You should use those up at other shops or take them home as souvenirs.
Recommended articles
The information presented in this article is based on the time it was written. Note that there may be changes in the merchandise, services, and prices that have occurred after this article was published. Please contact the facility or facilities in this article directly before visiting.