Step Into The Past - Mamedamachi In Hita City, Oita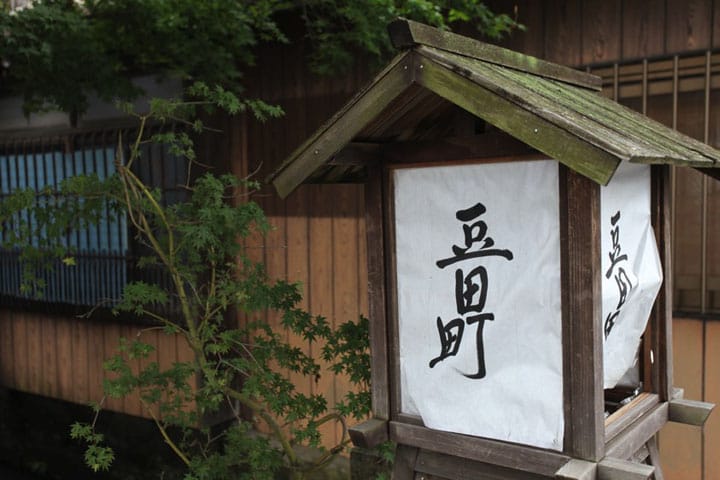 Oita prefecture is famous for its hot springs, but did you know there's more to enjoy? Among them is the charming old town of Mamedamachi where old architecture still stands as testament to a different time.
You may be aware that Oita prefecture is famous for its hot springs, but did you know there is a lot more to enjoy there? For instance, the charming old town of Mamedamachi in Hita city. There, the old architecture still stands to as testament to a different time, and a stroll along the streets reveals a variety of quaint little shops. Let's take a look at a few of the reasons why Mamedamachi is truly worth the visit.
What Sort of Place is Mamedamachi?
Hita is located along the Hanatsuki River in the northern region of Oita prefecture, and has been recognized nationally as a source of traditional architecture from on and around the Edo period. Ancient buildings line both sides of the streets, presenting wonderfully picturesque views and atmosphere.
Walking Through Mamedamachi
Let's start by stopping in at Tōkōdō (東光堂), known for the manufacturing and sales of earthenware bells. It makes for an unforgettable sight, with great numbers of earthenware bells decorating the shop.
These bells, known for their ability to act as a charm against evil spirits, are lovingly handmade one at a time. Earthenware bells related to the 12 animals of the Chinese zodiac are a perennial favorite.
Next, we move on to Nurimonoya (ぬりものや), a marvellous shop specializing in small articles of lacquer ware.
A wealth of convenient little items can be found inside, useful either as souvenirs or to decorate your own home.
Here we have Tenryō Meiboku Kaede (天領銘木 楓), which specializes in wooden chopping boards made from a variety of tree species.
Take a deep breath and inhale the fresh and earthy smell of trees that fills the air. It will make you want a wooden chopping board.
Now we come to Kuncho Sake Brewery which, as the name suggests, is where sake brewing happens in Mamedamachi. Here, the sweet waters that flow through the imperial fife of Hita go into the manufacturing of Japanese sake as well as Oita's own barley shochu.

There is a museum as well as a sales area where you can sample the wares, so give it a try and discover which sake you like the best.
An adorable dog, formerly sleeping peacefully nearby the sake brewery, is pictured here in the process of having a good long stretch.
Next we come to Hita Shōyu. With their motto of using organic materials and an organic manufacturing process, the tides of time have passed this store by. Using traditional methods, the soy sauce flavors of old remain alive through places like Hita Shōyu.
They feature a myriad of different flavors that you can taste test. To be honest, each of them is as delicious as the next, and it can be hard to choose just one. Why not ask the shop staff for advice on what sort of cooking to pair your new soy sauce with?
In the back of the shop is an unbelievable display of 3500 Hina dolls, holding court in a miniature imperial palace. At just 300 yen, the entry fee is well worth the price of seeing these delicately crafted marvels.
Certain areas allow you to take photographs as well, so make sure you take a good look at each of the numerous Hina dolls.
This is Akashi Hitayōkan Honpo .
While most yōkan - sweet bean jelly - is black in color, here the outer skin is carefully removed from each and every bean, lending the yōkan a unique shade. This is a rare version only available at this shop, so you should definitely stop by when you have the chance.
A very reasonable price for the quality and taste.
In Conclusion
Hita City's Mamedamachi is a charming example of old town architecture and customs, carefully preserved by the local people. Featuring goods and foods not available anywhere else in the world, it is a one-of-a-kind experience that should not be overlooked. Stroll through the elegant, nostalgic streets and be sure to sample all of the delights unique to Mamedamachi.
Information
Mamedamachi

Address: Oita, Hita city, Mamedamachi
Hours: Varies by shop
Fixed Holidays: Varies by shop
Wi-Fi: -
Credit Cards: Varies by shop
Other Languages: -
Services in Other Languages: -
Nearest Station: JR Hita Station (日田駅)
Access: 15-20 minute walk from North Exit of Hita Station
Price Range: -
Religious Information: -
Phone Number:-
Website: Mamedamachi Shopping District Official Homepage (Japanese)

The information presented in this article is based on the time it was written. Note that there may be changes in the merchandise, services, and prices that have occurred after this article was published. Please contact the facility or facilities in this article directly before visiting.