3 Best "Koppepan (Rolls)" In Tokyo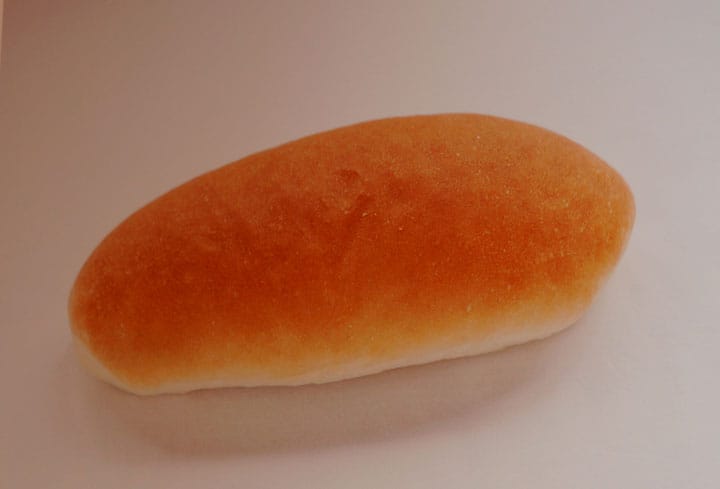 3 Best "Koppepan (Rolls)" In Tokyo
At many schools in Japan, rolls were served for students' school lunch. In Japan, schools provide students nutritious lunch that has usually three dishes everyday. And, a roll is one of the school lunch's menu at most of the schools.
What is Koppepan (roll)?
Koppepan is actually a borrowed word from French and Portuguese. The word, Koppe, comes from French word, coupé, meaning that something is cut. The word, Pan, comes from Portuguese word, pan, meaning "bread", because Japanese learnt about bread first from Portugal.The bun is named so because of the spindle shape. There is another origin of Koppepan that the root of a roll is a baguette that came to Japan in Edo era, but if you imagine the hard texture of a baguette, it is little different from a roll.
1.Hato-ya: A flavor from the old days
In Hikifune, there is an old fashion bakery called, Hato-ya. Hikifune is next to the station of Sky tree tower. If you visit the Sky tree tower, you can stop by in Hikifune too.
As you can see, the front of the bakery is really old, and it brings you the feeling of nostalgia.
Inside the showcase, there is only bunch of rolls! But there is a line of customers who are there to buy the rolls. The shiny surface and beautiful spindle shape is the traditional roll. It costs 120 Yen for one roll. If you pay additional charges, you get a jam as well. I got a peanut butter jam for this time.
[caption id="attachment_24115" align="alignnone" width="620"]
「A roll with peanut butter」 reference cost 150 YenIt was delicious. The tender texture goes perfect with peanut butter. But even without putting any jams, the roll itself is very tasty. Because it is popular, sometimes all the rolls are sold out before they close the bakery.
2.Yoshida-pan: A giant roll
The next roll bakery is located in Kameari. It's a store specializing in rolls, Yoshida-pan. It's actually a branch of Fukuda-pan in Iwate. Local people love their buns.
They have lots of kinds of flavors of rolls. There are bean jam, strawberry jam, and chocolate for a snack, but you also have choices like spaghetti or curry inside the roll. (The menu is changeable by seasons.)
When you order, they make one for you.
You can choose your favorite ingredients like the list below.
Brown cane sugar and Soybean flour + bean
Chocolate + whipped cream
Matcha + bean + Whipped cream
Curry + Potato salad
Curry + egg
[/caption]
I ordered Brown cane sugar and soybean flour + matcha and Croquette.
「Brown cane sugar and soybean flour + matcha」 Reference cost: 180 Yen
The roll in Yoshida is larger than usual. The baker of the shop starts baking at 4am every day. The organic ingredients make the texture of the roll tender.
「Croquette」Reference cost: 280 Yen
Croquette roll is popular. They buy the croquette from their neighbor of a delicatessen.
3. iacoupé: Fancy rolls
In front of Ueno station, there is a place called, "Ueno no mori sakura terrace". iacoupé is a bakery specializing in rolls and is located in the place. iacoupé is a branch of BOULANGERIE ianak! in Nichi-nippori.
It is a small bakery, but all the process of baking rolls and making sandwiches are done in here.
(写真:公式HPより)
The kinds of buns are normal, whole wheat flour, and brioche. Most of them are western style. Their popular ones are potato salad and fried beef cutlet.
What I got was a combination of butter and bean-jam. The butter tastes like a cream as if it is sweet. That would be nice to take a walk in Ueno Park and have the roll for lunch in outside.
At the end
Today, I introduced to you the three roll bakeries in Tokyo. Did you find your favorite? Those bakeries have a variety of menus than it used to have in school lunch. Choose your favorite combination of ingredients and enjoy!
Information
Hato-ya
Address:3−23−10 Kyo-jima, Sumida-ku, Tokyo
Station:Keisei hikifune line, Hikifune station
Access:10 mins walk from the station
TEL:03-3611-8290
Hours:11:30〜18:30
Closed days:Irregular holidays
Credit card:No
Language:Only Japanese speakers
Yoshida-pan
Address:5-40-1 Kameari, Katushika-ku, Tokyo
Station:Kameari station
Access:5 mins walk from the station
TEL:03-5613-1180
Hours:Monday 7:30〜13:00 Tuesday〜Sunday 7:30~17:30 (It's closed when rolls are sold out.)
Closed days:Not sure
Credit card:No
Language:Japanese speaker only
HP:http://yoshidapan.jp
iacoupé
Address: Ueno no mori sakura terrace 3F, 1-54 Ueno Park, Taito-ku, Tokyo
Station:Ueno Station
Access:1 min walk from JR Ueno station, Shinobazu exit? 3 mins walk from Keisei Ueno station.
TEL:03-5812–4880
Hours:10:00〜20:00
Closed days:No closed days
Language:Japanese speaker only
HP:http://www.iacoupe.com/
Reference:『たべもの起源事典』東京堂出版
The information presented in this article is based on the time it was written. Note that there may be changes in the merchandise, services, and prices that have occurred after this article was published. Please contact the facility or facilities in this article directly before visiting.