Tokyo Weather In June And What To Wear
June marks the rainy season in the Kanto region of Japan. Travelers looking to visit in June should look here for tips on what fashion suits the climate best. After reading this article, you'll be well prepared for your trip to the Kanto region!
June marks the rainy season in the Kanto Region of Japan and the climate becomes very hot and humid. It may be a difficult season for travelers who are not used to this kind of weather.
However, at this time, the hydrangeas are in full bloom and if you don't come during this season you won't be able to see these breathtaking flowers.
This article will feature the weather conditions of June as well as fashion tips for our travelers. By the time you finish reading it you'll have all the information you need on what to prepare for your stay in June. There's nothing to worry about!
Japan's Kanto region consists of Ibaraki, Tochigi, Gunma, Saitama, Chiba and Kanagawa prefectures.
Reference: Japan's Kanto region's June 2017's temperature: average temperature 22.0 degrees Celsius (71.6 degrees Fahrenheit), high temperature 26.4 degrees Celsius (79.5 degrees Fahrenheit), low temperature 18.5 degrees Celsius (65.3 degrees Fahrenheit).
The Kanto Region's Weather in June
It is nice and warm in June but you may feel it is a bit hot out under the sun. However, what you should really be careful of is the difference in temperature between morning and evening, and especially how cold it can actually be during a rainy day. We recommend a light jacket worn over a short-sleeved shirt.
Fashion Ideas for Women in June: Light Jacket and Short-Sleeved Shirt
Since it is common for days to be humid and somewhat hot, a short-sleeved shirt and long, light skirt are a perfect match for June.
Instead of wearing jeans, which tend to make you feel a bit suffocated, a long, light skirt or dress will not only make you feel cooler but will also let you move around more easily.
Combining that with a cotton jacket or sweatshirt will let you escape the afternoon sun as well as help you combat the drops in temperature during the morning and evening.
Fashion for Men in June: Light Coat or Shirt over a Short-Sleeved Shirt
For men's fashion, simply match a cotton T-shirt with the pants or jeans of your choice.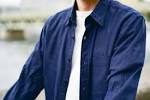 Everyone knows it's no fun catching a cold while on vacation so we recommend bringing along a light, long-sleeved shirt or jacket.
And when you feel hot, you could stylishly wrap it around your waist like in the photo.
Must-Haves for the Rainy Season in June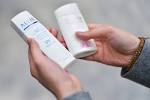 It is important to protect yourself from the sun during your stay in Japan. It is especially important to use high SPF sunblock while enjoying yourself outside.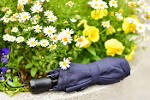 Since the weather can change at the drop of a hat you should also prepare an umbrella that protects from both the sun and the rain.
We also recommend wearing waterproof shoes, which are easy to walk around in, specially designed for the rainy season.
Important Point
Since the contents of this article are in reference to the climate of the Kanto region, this article was created for those wishing to travel to the Kanto area (i.e. Tokyo, Chiba, etc). If you are planning to visit areas such as Hokkaido or Okinawa, please be aware that the weather conditions in these places differ greatly from what was presented in this article. We hope that the information in this article was useful for those of you who wish to visit Japan!
*This article was translated from the Japanese version of an article originally written in traditional Chinese.

The information presented in this article is based on the time it was written. Note that there may be changes in the merchandise, services, and prices that have occurred after this article was published. Please contact the facility or facilities in this article directly before visiting.