Get Popular Natural Cosmetics At FANCL Ginza Square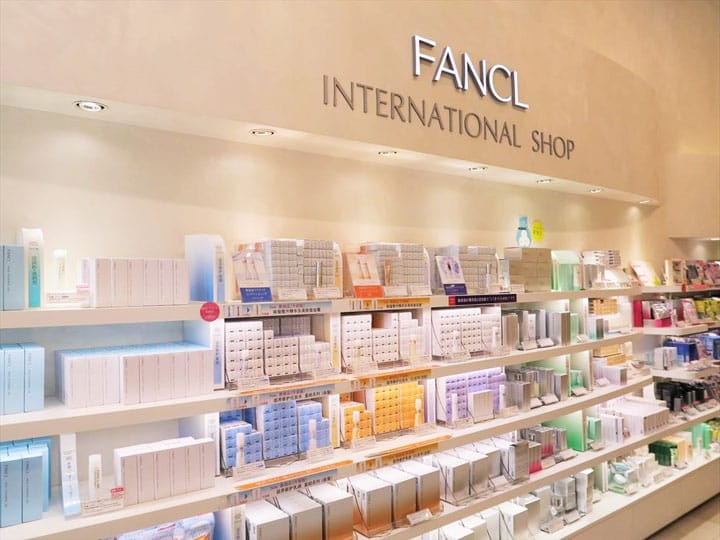 Japanese cosmetics are recognized for their high quality, but FANCL is especially popular in Asia. Let's find out what services FANCL Ginza Square offers.
Japanese cosmetic brands are widely recognized for their high quality. FANCL is a particularly popular cosmetic brand especially well-known in Asia. FANCL Ginza Square is where you can not only try their cosmetics but also experience the great services that FANCL offers to its overseas visitors.
Be More Beautiful with Natural Cosmetics

Ginza, Tokyo, is a popular shopping destination, and one spot that is always bustling with customers is FANCL Ginza Square.
FANCL is a Japanese cosmetic brand with a lot of fans who want natural and safe cosmetic products. FANCL Ginza Square is a building for pure beauty and health where you can buy FANCL products. From the basement up to the 10th floor, there are numerous different FANCL facilities here such as shops, beauty counseling areas, and a café.
The Most Popular Product: Mild Cleansing Oil
The most popular product made by FANCL is their Mild Cleansing Oil, which removes makeup very easily. In this building, a special limited edition package of Mild Cleansing Oil with Mt. Fuji on it (1058 yen) is available for purchase.
Tax Free Shopping in Multiple Languages

The first floor is only for tax free products (*1) including cosmetics and supplements.
*1: Tax free status applies only to purchases over 5400 yen.
Various skin care goods and cosmetics are available. Particularly popular with visitors from Asia are whitening cosmetics and masks.
English and Chinese speaking staff are always there to assist you, and they will explain how to use the products or what their effects are.
Health food and supplements are also popular items here. Some products have a bulk discount, so if you buy more, you will get a bigger discount.
HTC collagen powder (1193 yen) is lighter than the pills, so many people buy it as a souvenir instead.
Tax procedures can be done at these special registers, so you can enjoy the rest of your shopping without having to worry about taking care of it later on in your busy schedule.
Upper Floors are for Relaxing
Makeup and other beauty-based cosmetics are available in the beauty shop on the third floor. Here you can take your time and browse through the various goods at your own pace.
There are many natural skin care products on the market, but natural make-up products are few and far between. The base and foundation colors are perfect for Asian skin tones and they include FANCL's own beauty serum, which is good for your skin.
If you are tired, you can take rest in the gallery on the second floor. A large painting by Japanese artist Noriko Tamura welcomes you.
Free green tea is offered in the rest area, so you can chill out as you enjoy the beautiful paintings.
Get a Healthy Body through Healthy Eating
On the eighth floor, you can taste original healthy drinks invented by FANCL laboratory.
This Aojiru (green juice) is made with homegrown kale and other vegetables. Aojiru is usually very bitter, but this Honey Ginger Aojiru (300 yen) is sweet and easier to drink.
*2 Aojiru: A healthy juice or powder made of different types of kale and green vegetables.
There is an organic café called Dorobushi Kitchen where homegrown vegetables are served on the basement floor.
For 1300 yen alongside your main dish, you can order the vegetable buffet which serves fresh vegetables from all over Japan - a combination that is really popular with customers. There are some who come here just for the buffet!
Aosa Wafu Pasta (900 yen) is a freshly made pasta with aosa, a variety of seaweed on it. While many might think that organic dishes tend to be flavorless, but this pasta has the deep, rich flavors of the sea to it, which is very filling.
In Conclusion
At FANCL Ginza Square, you can find every product that is good for your body, from natural cosmetics to supplements to healthy meals. If you are interested in living a healthy lifestyle, you must visit here. Why don't you stop by next time you find yourself in Ginza?


The information presented in this article is based on the time it was written. Note that there may be changes in the merchandise, services, and prices that have occurred after this article was published. Please contact the facility or facilities in this article directly before visiting.