Where Can You Play With Handheld Fireworks In Tokyo?
Playing with handheld fireworks is an enjoyable summer activity in Japan. For more information on these summer staples, read on!
Summer in Japan means fireworks.
Although fireworks festivals are held all over Japan, you might not be able to make it as the date of festivals may not match your schedule. If so, why don't you try handheld fireworks? In other countries, handheld fireworks may only be found in stores only at specific times of year or you may not even be allowed to purchase fireworks at all. But in Japan, you can buy them without any age regulations and they are pretty cheap. We would like to summarize types of handheld fireworks and places where you can set them off in Tokyo.
A Wide Variety of Handheld Fireworks
Standard: Susuki Hanabi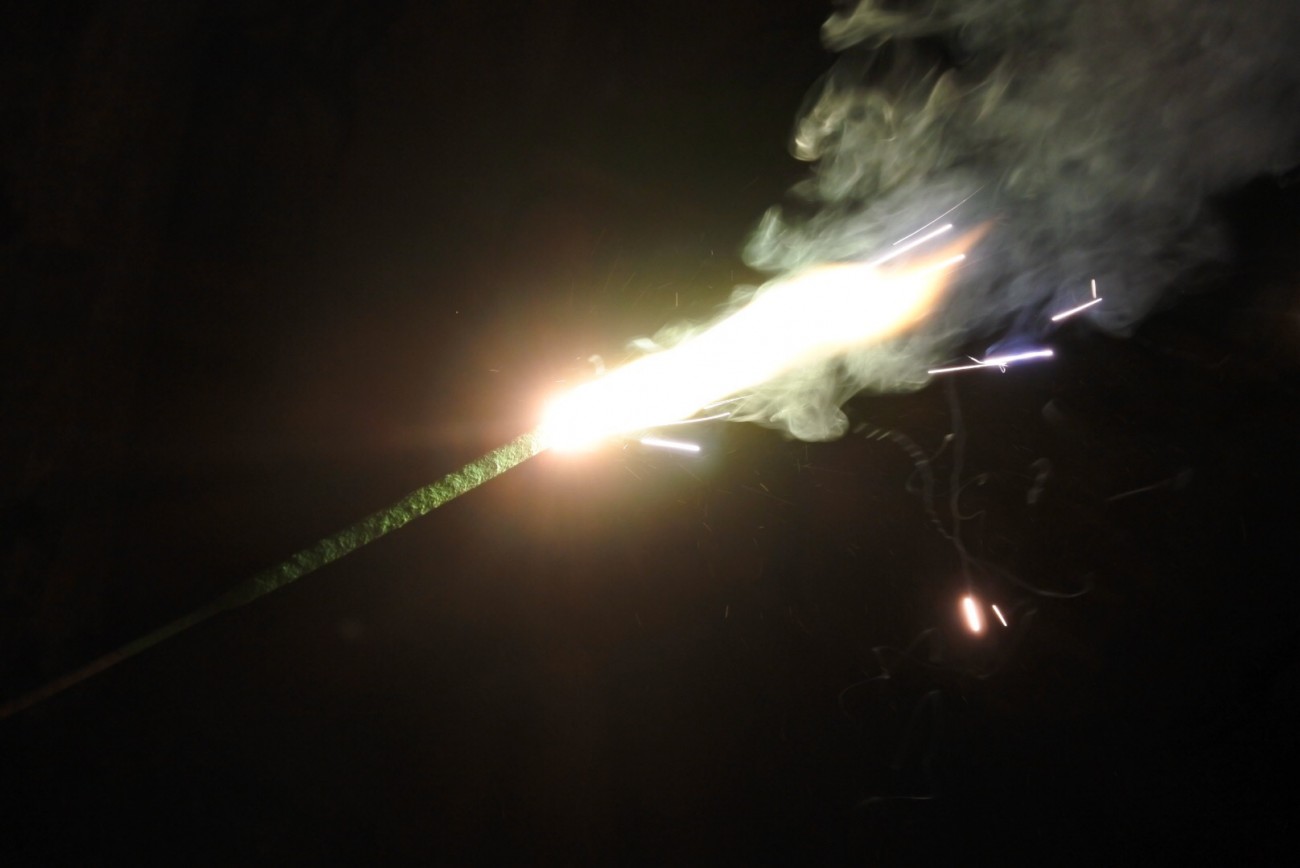 When you set off Susuki fireworks, they make a "shuu" sound and the fire will come out of it like ears of Susuki grass or pampas grass. A wide variety of colors are available for this powerful and gorgeous firework.
Japanese traditional: Senko Hanabi
Although it is a really small firework, the sparks which come out in all directions after setting off senko hanabi are enjoyable because they change shape. The most common way to play with it is to compete and see who's senko hanabi will last the longest.
Powerful: Funshutsu Hanabi
Funshutsu hanabi explode up to five meters high. When you open a box, you will find a fuse to light; once you have lit it, get away from the fireworks quickly before they go off.
Rolling around: Nezumi Hanabi and Hisho Hanabi
Nezumi Hanabi
Hisho Hanabi
Nezumi hanabi and Hisho hanabi are circle shaped fireworks created by making circles from explosive strings. Please place them on the ground when you want to set them off. The nezumi hanabi rolls around giving off a circle shaped fire as it makes a "shu shu" sound, while the hisho hanabi flies up and makes a small circle.
If You Want to Buy Fireworks, Go to Don Quijote
Handheld fireworks can be found at convenience stores and home centers. But we recommend you buy them at Don Quijote, which sells many kinds of fireworks. Fireworks are sold from the beginning of May to the end of August. But please be careful when you go to make your purchase as the sales period for fireworks varies from shop to shop.
What You Should Prepare for the Fireworks
There are a few things you should prepare before setting off handheld fireworks.
1. A bucket with water in it
Once fireworks have been set off, put the spent materials into the bucket to douse any remaining flames.
2. Garbage bags
After you have had your fun, make sure to take any garbage or recycling you may have home with you in your garbage bag.
3. Lighter
Not everyone carries these nowadays, but you will need them in order to set off your fireworks. Matches are even harder to find in a hurry. Please be careful when using the lighter.
Places Where You Can Play With Handheld Fireworks in Tokyo
Did you know that in some wards of Tokyo handheld fireworks are banned? Yes - in the Chuo and Minato ward people are prohibited from using or setting off their own fireworks. Before buying any, you should definitely check whether or not you can set off fireworks in your area. You don't want to get in trouble with your neighbors or the police.
1. Komazawa Olympic Park Central Plaza
In Komazawa Olympic Park, you are allowed  to let off handheld fireworks only in the central plaza. You may only have a small group of people for your fireworks and you cannot set off any rocket-type fireworks.
2. Arakawa Riverbed
The only rule you should follow here is to finish up your fireworks by 10 p.m. If you don't break this rule, you are allowed to enjoy them as much as you can.
3. Nakano Heiwanomori Park
Nakano Heiwanomori Park has a huge grass field located right by the south exit of Numabukuro Station, which is 15 minutes away from Shinjuku Station. Rules in Nakano Heiwanomori Park are simply that you must "Enjoy your fireworks quietly and clean up well after you play".
Rules to Enjoy Fireworks at their Best
Playing with fireworks can be very dangerous if you are not prepared and not using common sense. In addition, you could cause trouble for others by playing with them. Here are some basic manners and things to remember when enjoying handhelf fireworks.
- Prepare a bucket with water in it
- Take all the garbage back with you
- Do not set off rockets fireworks
- Do not make loud noises
- Do not play late at night (10 PM is considered late)
- Do not use fireworks in dangerous ways
- Do not set off fireworks near flammable things
Please respect these rules above and enjoy playing with handheld fireworks.
Love fireworks?
The information presented in this article is based on the time it was written. Note that there may be changes in the merchandise, services, and prices that have occurred after this article was published. Please contact the facility or facilities in this article directly before visiting.