Sightseeing In And Around Nara, The UNESCO World Heritage City
Nara used to be the capital of Japan around 14 centuries ago. Many temples and buildings from that period can be still seen today. They all tell the rich history of this wonderful area. This article introduces the main sightseeing areas in the historic ci
What Kind Of Place Is Nara, The World Heritage City?
The city of Nara is located in western Japan, very close to Kyoto and Osaka. Once the prosperous capital city of Japan, Nara's history goes back even further than that of Kyoto, and traditional Japan scenery can be found lining its streets.
Nara's ancient buildings are a city highlight, and include historic shrines and temples which have been registered as World Heritage sites. As a model Japanese sightseeing destination, Nara is a place where visitors can find the roots of Japanese culture.
Nara Transport Information
While Nara prefecture has several areas for sightseeing, the shrines which have been designated World Heritage sites are mainly located within the major metropolitan area of Nara City.
When traveling around Nara, it's a good idea to use the Gurutto Bus. There are two Gurutto Bus routes, one which travels to Nara Park and one which travels to the Nara Imperial Palace. Pay 100 yen to hop on.
For people coming from Kyoto, or people going to Nara sightseeing areas outside of Nara City, using the train is convenient. You can take the JR Nara Line or any of the Kintetsu Lines, so choose your train depending on your destination.
An Introduction To Various Nara Areas
Nara has four major sightseeing areas. Here we'll introduce you to the features of these four areas, and talk about their sightseeing spots.
1. The Nara Area
The main sightseeing area in Nara is Nara Park. The center of these famous sites is Todaiji, while there are other shrines and sightseeing spots gathered here as well.
Remnants of the Edo period, such as machiya town houses, lend this popular townscape an air of antiquity, and you can feel the area's history on every street.
2. The Asuka and Kashihara Areas
In Asuka and Kashihara, ancient scenery still remains, with a mountain road that is said to be the oldest in Japan, and spots with more than 1400 years of history.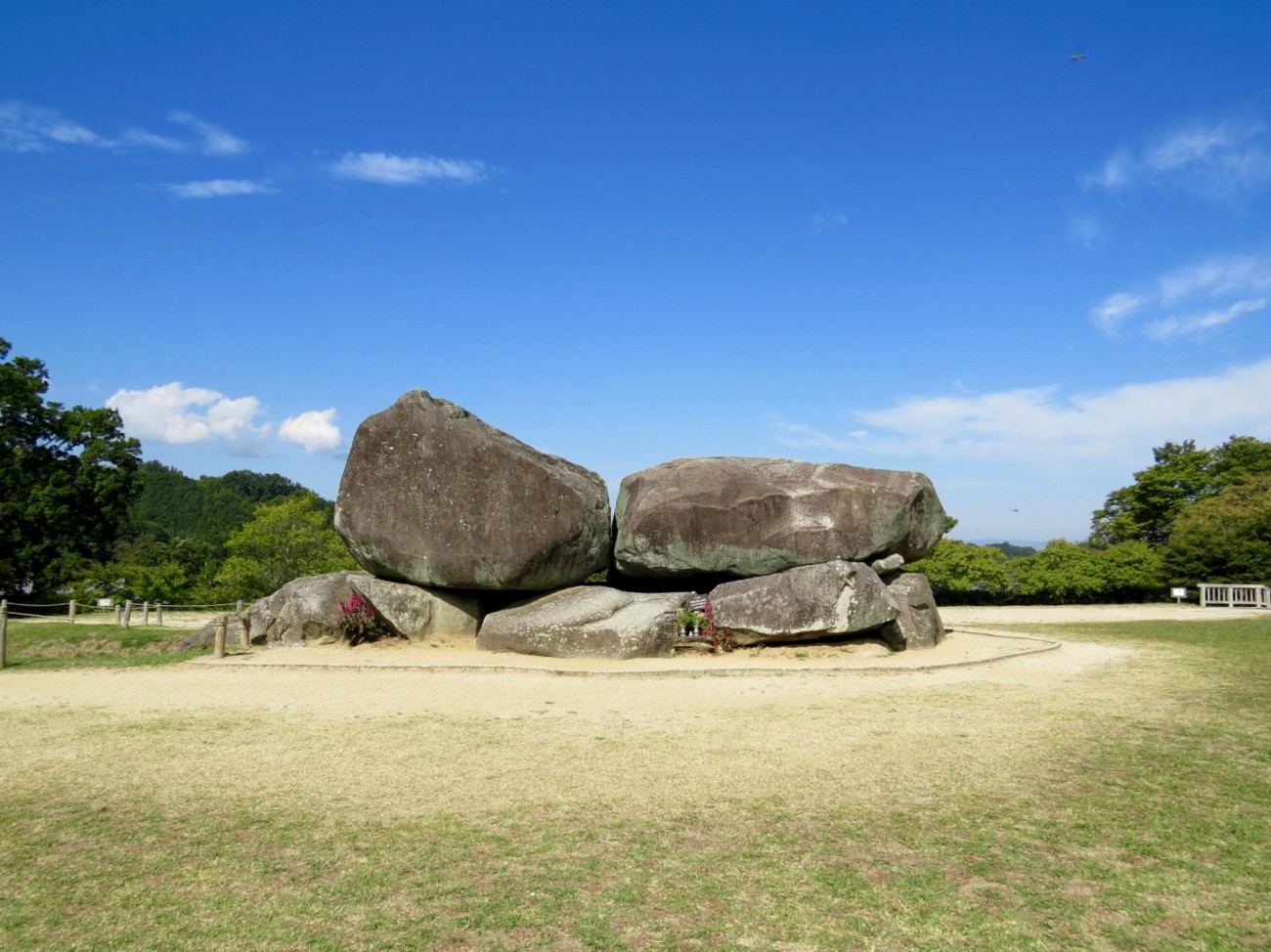 The Ishibutai Kofun is located in Asukamura, said to be the resting place of Soga-no-Umako, the regional governor in those days. Experience the spectacle of ancient Japan for yourself.
3. The Ikoma and Ikaruga Areas
Ikoma and Ikaruga are located in the west of Nara. Beginning with Mt. Ikoma, considered a sacred mountain, Ikoma and Ikaruga are home to many sightseeing spots that are said to be the settings for myths and legends.
You can also catch glimpses of the past in places like Horyuji, one of many shrines associated with Shotoku Taishi, a key figure in the old Nara government. Along with the Nara area, these are the regions where you can feel what it was like in those days when Nara was thriving as a capital city.
4. The Yoshino Area
Yoshino stretches from the center of Nara to the southern part. With tourist spots like the natural scenery of Mt. Yoshino and a great number of hot springs, this is the place to refresh your spirits with the help of Mother Nature.
Mt. Yoshino is well known for its cherry blossoms, but visitors can enjoy the area during all four seasons, with its fresh green verdure in summer, its autumn foliage, and its wintry expanses of snow. You'll want to visit Yoshino to experience the nature of Nara, regardless of season.
Convenient for Nara Visitors! Various Kinds of All-Access Passes
When traveling around Nara, you can use all-access passes to save money. Here are two kinds you can use.
Nara World Heritage Free Ticket
The Nara World Heritage Free Ticket gets you unlimited rides on Nara public transportation and Kintetsu train lines for a day, and you can buy one at any Kintetsu station. They are sold as one-day passes or three-day passes, and prices will vary depending on the effective travel radius of the ticket.
For more details, check Kintetsu's official site, which is available in English/Traditional Chinese/Simplified Chinese/Korean/Thai.
Nara Park and Nishi No Kyo - World Heritage One-Day Pass
The Nara Park and Nishi No Kyo - World Heritage One-Day Pass (500 yen) is an all-access pass sold for Nara City public transportation. You can use it to travel to major sightseeing spots in the city like Todaiji and Yakushiji.
The other passes are the Nara Park, Nishi no Kyo and Horyuji World Heritage One-Day Pass Wide (1000 yen), and the Nara Yamatoji Two-Day Pass (1500 yen). Get further details by visiting the Nara public transportation homepage, available in English/Traditional Chinese/Simplified Chinese /Korean.
Nara's scenery still retains the character of ancient Japan, and the city is awash in shrines and nature spots. Come to Nara and discover the charms of the old capital for yourself.