A Guide To Baggage Restrictions on Japanese Airlines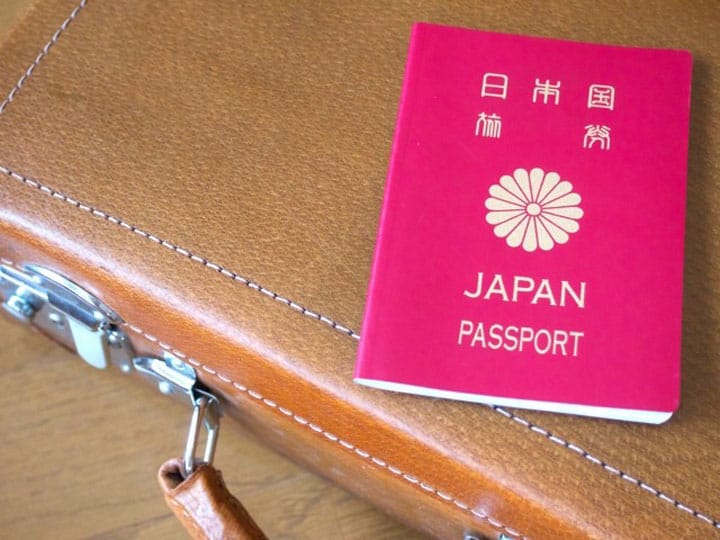 An important thing to remember when traveling are the size and weight restrictions related to your luggage. We introduce here the policies of JAL regarding baggage restrictions.
Baggage Restrictions

When you travel by airplane, the most important thing to watch out for is the size, weight and contents of your luggage. You might find yourself unable to check in a bag, charged for additional bags or having to purchase extra carry-on if you aren't careful. Here we will provide information on the official regulations from JAL regarding checked luggage and carry-on.
*Baggage rules and regulations vary from airline to airline. Always check with your carrier before traveling.
Checked Baggage
The number of bags and the weight of the luggage you can check in depends on your intended class of travel. Those flying in first and business class can check in up to 3 bags, with each bag weighing up to 32 kg (70 lbs), while those flying in economy class (including premium class) can check up to 2 bags with each weighing up to 23 kg (50 lbs) for no extra cost.
Extra charges for oversize and overweight baggage vary by destination. If your flight is between Japan/Asia/India/Oceania and Hawaii/North,Central and South America/Europe/Middle East/Africa, the extra charges are as follows:
Carrying extra luggage: each piece costs an extra 20,000 yen.
Bags over 23 kg and up to 32 kg cost 10,000 yen
Bags over 32 kg and up to 45 kg cost 60,000 yen.
Bags exceeding size restrictions (when length, width and height in total are over 203 cm) cost 20,000 yen.
Additional charges for flights between Japan and Asia, Guam or Oceania are 10,000 yen for each extra piece of luggage, 6000 yen for baggage over 23 kg and up to 32 kg, 30,000 yen for baggage over 32 kg up to 45 kg, and 10,000 yen for luggage bigger than 203 cm (length, width and height total).
For those traveling within Japan, extra luggage will cost 5000 yen per piece, 10.000 yen for bags over 23 kg to 32 kg, 15,000 yen for bags over 32 kg to 45 kg, and a 5000 yen charge for luggage larger than 203 cm (total length, width and height). Pets, sporting equipment, musical instruments and over-sized carry-on luggage is also charged.
Flights to London, Paris, Helsinki, Dubai and Australia will not accept checked bags weighing over 32 kg. In addition, Seoul Airport does not accept bags larger than 200 cm x 90 cm x 90 cm.
Carry-on Baggage
You can only take 1 carry-on bag with you which shouldn't exceed 55 cm x 40 cm x 25 cm; the total length, width and height cannot exceed 115 cm nor weigh more than 10 kg (22 lbs).
Valuables, wallets and breakable items should be kept in your carry-on, while sharp or dangerous tools such as knives, scissors and stun guns as well as sporting equipment which could be used as a weapon are not permitted in carry-on. If you are found to be carrying such items, you will be fined up to 500,000 yen.
Other Things to Keep in Mind
Flammable and toxic gas sprays (hair spray, perfume and pepper spray for example), batteries, items which contains gunpowder, liquids such as paint and bleach, self-heating items, lighters and fuel oils are prohibited in carry-on baggage as well as in checked baggage.
Metal items such as cell phones, keys and coins, electronic devices such as laptops, digital cameras and video cameras, and bottles which contain liquids should be separated and placed in boxes when you pass through the inspection points.

If you want to take liquids with you, liquids in carry-on baggage are permitted in baggage in limited quantities: 100 milliliter per container, 1 liter in total in a clear, one-quart plastic bag. If you are carrying an amount exceeding 1 liter, you will need to declare so at the check-in desk where it will need to be put in your checked luggage.

You may be tempted to purchase alcohol at duty-free stores or from the duty-free service during your flight. Please be careful if you have any connecting flights as you may find that your duty-free purchases are taken away from you or cause you extra charges at other airports/with other carriers.

Double-check the rules and regulations regarding luggage when you are traveling to avoid any extra stress or hold-ups during your travels. Travel should be fun, not a hassle!

The information presented in this article is based on the time it was written. Note that there may be changes in the merchandise, services, and prices that have occurred after this article was published. Please contact the facility or facilities in this article directly before visiting.