Japanese Food Guide - Must Try Dishes From 10 Great Tokyo Restaurants!
After coming all the way to Japan, you have to enjoy the best quality Japanese cuisine! We have selected ten highly acclaimed restaurants in Tokyo where visitors can enjoy specialty dishes such as sushi, ramen, sukiyaki, and more!
Taste Authentic Japanese Food! The Top 10 Restaurants in Tokyo

Image from If You're In A Sushi Mood, Choose Kagurazaka Sushi Academy!
Would you like to have dining out at a wonderful restaurant be the best memory of your trip to Tokyo? This article will let you know the best restaurants in Tokyo selected by MATCHA.
1.Try Sushi in Tsukiji! Tsukiji Tama Sushi

Image from Tsukiji Tama Sushi – 91 Years Of Quality Sushi
If one of your goals while in Japan is to visit the Tsukiji fish market and try fresh sushi for yourself, then why not head to Tsukiji Tama Sushi? Visitors who come to this restaurant in groups of two or more can enjoy all-you-can eat high quality sushi without a time limit.
2. Sushi Restaurant with 2 Michelin Stars! Lunch at Kanesaka in Ginza

Image from Tips To Get A Great Deal On Sushi At 4 Shops In Ginza
At Kanesaka in Ginza you can enjoy a premium sushi set for 5000 yen during their lunch hours - this set typically costs 21,000 yen when sold dinnertime. Kuruma prawn cooked quickly in boiling water brings a slight sweetness to the seafood, giving it a tempting aroma. This sushi set has been highly acclaimed, with all the pieces in this set being of amazing quality.
3. Tempura, Shabu-Shabu! Matsugen in Ebisu

Image from Matsugen Ebisu - Japanese Cuisine from Selected Ingredients
Matsugen, located in Ebisu, is for those who wish to try high-quality tempura in Japan. The tempura plate served in Matsugen (1850 yen) features fresh ingredients deep fried with good quality sesame oil which makes the aftertaste lighter. The ingredients in each tempura piece are a true luxury, with crunchy shrimp and meat-like grilled eel to choose from.
Their Special Wagyu Beef Shabu shabu (4000 yen per person, limited to groups of two or more) will have you enjoying incredibly tender and juicy wagyu beef.
4. For Sukiyaki, Asakusa Imahan

Image from 10 Famous Traditional Japanese Restaurants In Asakusa
Asakusa Imahan is one of the most famous restaurants specializing in sukiyaki in Japan. The high quality meat and secret flavoring is a large part of the appeal of their dishes. Open for the past 120 years, the traditional taste of this shop has been loved since the beginning.
5. Delicious Ramen - Ichiran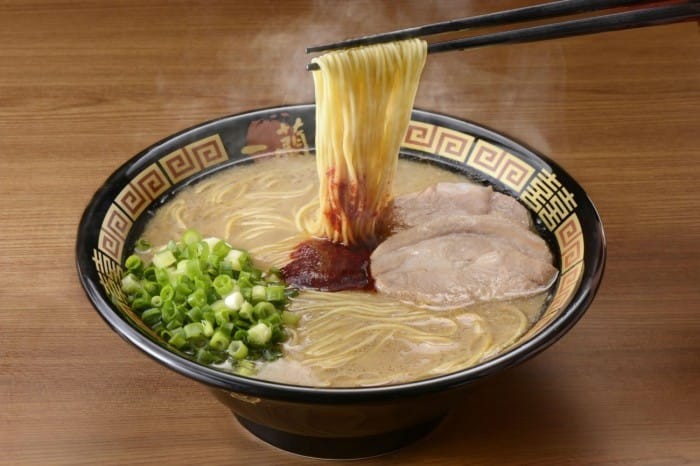 Image from In Japan even Asia! A Popular Tonkotsu Ramen Restaurant, "Ichiran"
Ichiran, a really popular ramen restaurant not only in Japan but also in other parts of Asia, offers tonkotsu ramen which is rich and mild in taste. Menus in various languages (English, Chinese and Korean) are available.
6. The Best of Tonkatsu - Sugita in Kuramae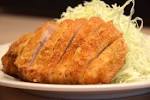 Image from Crispy Tonkatsu at Kuramae's Famous "Sugita"
If you want to enjoy the best fried pork fillets in town, then you have to visit Sugita. Their amazing tonkatsu set is served with tonjiru, a hearty miso soup with vegetables and pork in it, and delicious white rice.
7. Great Unagi Dishes - Unatetsu in Asakusa

Image from 10 Famous Traditional Japanese Restaurants In Asakusa
The savory scent of unagi eel will greet you as you enter Unatetsu. Other than unaju (rice topped with grilled eel served in a traditional square box), Unatetsu is most famous for its shiroyaki and hitsumabushi: shiroyaki featuring unseasoned grilled eel, and hitsumabushi being flavored grilled eel served with various condiments and dashi stock. Unatetsu is popular among those who want to try different styles of unagi eel dishes.
8. The Best Yakitori: A Restaurant with 1 Michelin Star - Bird Land Ginza

Image from Ginza's Bird Land: A Yakitori Restaurant with 1 Michelin Star
Bird Land is a restaurant where you can enjoy yakitori (grilled chicken on a skewer) with wine. Each stick of yakitori features various parts of the chicken and is prepared using their own special sauces. It is often said that their yakitori tastes better the more you chew it. Please give this world-recognized restaurant a try.
9. For a Dinner Cruise, Hamadaya Yakatabune Houseboat Cruise

Image from Enjoy Stunning Views and Delicious Japanese Food, Hamadaya Yakatabune Houseboat Cruise
If you want to enjoy delicious Japanese food and stunning views at the same time, we highly recommend you try the Hamadaya yakatabune houseboat cruise.

Excellent Japanese dishes such as unagi eel and tempura will welcome you on this cruise. Reservations in advance are required however, and may be booked by phone or online. Please read the following article to find out how.
10. The Taste of Old Japan! Izakaya Tofuro in Ginza Itchome

Image from Tofuro, Time Travel to the Old Capitol
Tofuro is part of an izakaya chain which offers a casual style restaurant experience. Here in their Ginza-itchome store, you can enter the world of Tokyo, 200 years ago.
One of their particularly popular dishes is their sashimi. Menus are available in three languages: Japanese, English and Chinese.
What are these Dishes?
Now let's take a closer look at some of the dishes mentioned above that may not be as well known overseas.
Sukiyaki

Image from How to Eat Sukiyaki, A Japanese Cuisine Staple
Sukiyaki is a hot dish wherein thin strips of meat and various vegetables are slowly cooked together in a single pot, in a salty but sweet stock. This dish has several regional variations in ingredients and in ways of eating it, which are further explained in the following article.
Shabu Shabu

Image from Don't Know Shabu-Shabu? Here's a Guide to this Delicious Dish
Shabu shabu is another hot dish wherein you pick up and swish very thinly-sliced beef through a simmering pot of flavored stock or sauce before eating them. The slices are so thin that the heat of the stock thoroughly cooks the meat. One of the greatest charms of shabu shabu is not only the deliciousness of the meat, but also the fun that comes from eating it with your friends or family.
Yakitori

Image from Even Japanese People Don't Know? What's the Best Way to Eat Yakitori?
Yakitori is a dish which pieces of chopped chicken are speared on a skewer then grilled - it is essentially barbecue chicken but the staff of the restaurant prepares it for you. The natural flavors of The chicken pieces along with expertly applied blends of sauces and spices such as salt, shichimi (flavored pepper spice), sansho pepper, wasabi and more further bring out these flavors.
Ramen

Image from The King of Refreshing Ramen: AFURI
Ramen is a noodle dish that originally came from China but has developed into its own uniquely Japanese dish. When compared to Chinese ramen, the Japanese version has harder yellow noodles and tends to be served in various yet thicked based stock.
Tonkatsu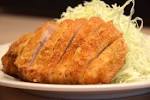 Image from Crispy Tonkatsu at Kuramae's Famous "Sugita"

Tonkatsu is deep-fried pork cutlet. The way that the crispy texture of the breading and juiciness of the meat spread through your mouth is a characteristic of this dish.

The information presented in this article is based on the time it was written. Note that there may be changes in the merchandise, services, and prices that have occurred after this article was published. Please contact the facility or facilities in this article directly before visiting.