Harajuku Guide: Access, Recommended Fashion Shops, And More!
Harajuku attracts many visitors because of its influence on Japanese pop culture and great natural settings. We introduce here major spots and recommended destinations for visitors to the Harajuku area.
What to Do in Harajuku, the Youth Capital of Japan
Harajuku, located near Shibuya and Shinjuku, is a city of fashion. There are national and international fashion brands and apparel shops by up-and-coming designers, and fashionable people walking everywhere you look here.
It is said Harajuku is where kawaii (cute) culture was born. You can find young people in unique fashion at every corner. The art scene in general is very active in Harajuku and evocative artworks are created every day.
On the other hand, Harajuku has beautiful natural areas such as Meiji-jingu Shrine and Yoyogi Park. You can enjoy both Japanese pop culture and peaceful nature at the same time. Here is a perfect guide to explore Harajuku!
From Major Stations in Tokyo to Harajuku
JR Yamanote Line
Harajuku has two stations: Harajuku station and Meiji-jingumae station. Harajuku station has the JR Yamanote Line while Meiji-jingumae station has both the Tokyo Metro Chiyoda Line and the Fukutoshin Line.
These two stations are very close to each other. You can choose which station to use depending on your destinations.
From Ueno station or Tokyo station, take the JR Yamanote Line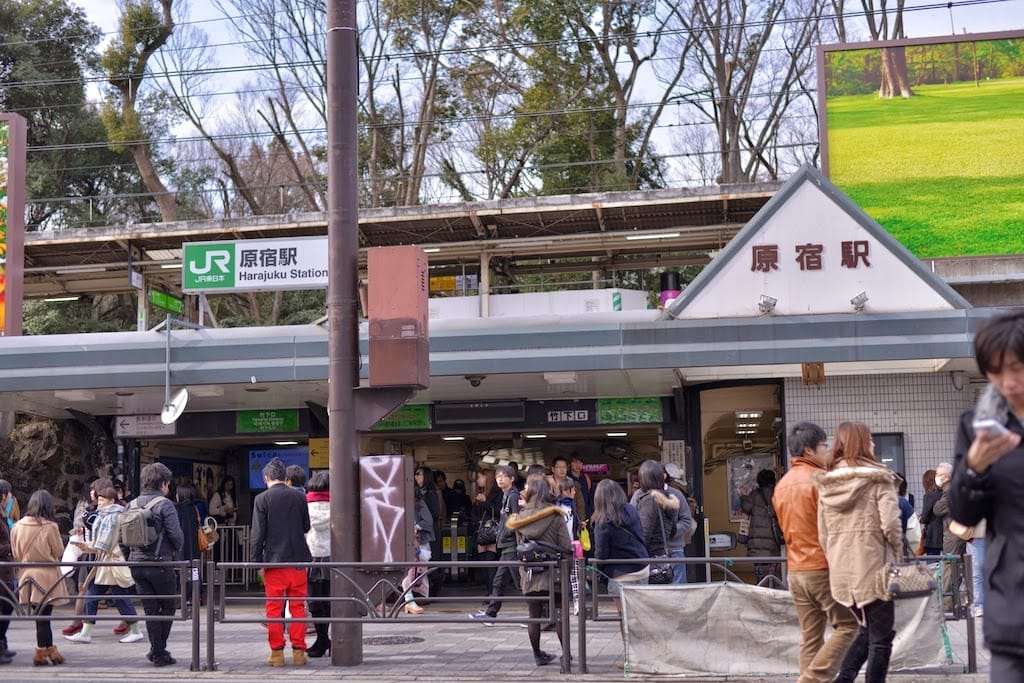 If you are coming from Tokyo station or Ueno station, take the JR Yamanote Line, which will bring you to Harajuku station directly. The fare is 194 yen and it takes about 30 minutes.
Harajuku station is near major sightseeing spots like Takeshita Street and Meiji Shrine. If you are interested in these spots, get off at Harajuku station.
If you want to go shopping in Omotesando, go to Meiji-jingumae station
If you want to enjoy shopping at Omotesando, take Meiji-jingumae station. When you exit from Meiji-jingumae station, you can go shopping in Omotesando directly.
Tokyo Metro has a huge network within Tokyo. It is very convenient to use once you figure out which station is closest to where you are staying and to where you are going.
10 Recommended Places to Visit in Harajuku
Harajuku is center of Japanese pop culture! Here is a list of 10 places to visit in Harajuku.
1. Meiji Shrine: The Largest Torii in Japan
Meiji Shrine enshrines the Meiji Emperor and Empress. Sumo-related and other traditional ceremonies and festivals take place here throughout the year.
The symbol of the shrine is its big torii. It is the largest wooden torii in Japan.
Meiji Shrine is a popular destination for both domestic and international visitors.
2. Kiddy Land: Find your Favorite Japanese Character Goods!
Kiddy Land is one of the largest toy shops in Harajuku. Goods featuring Studio Ghibli's characters, Doraemon, Hello Kitty, and other popular Japanese characters are available here.
Even Hollywood stars visit Kiddy Land when they are in Japan. Why not come and experience Japan's cute character culture for yourself here?
3. Takeshita Street: Harajuku's Main Street
Takeshita Street is the iconic shopping street in Harajuku which attracts a lot of domestic and international visitors every day.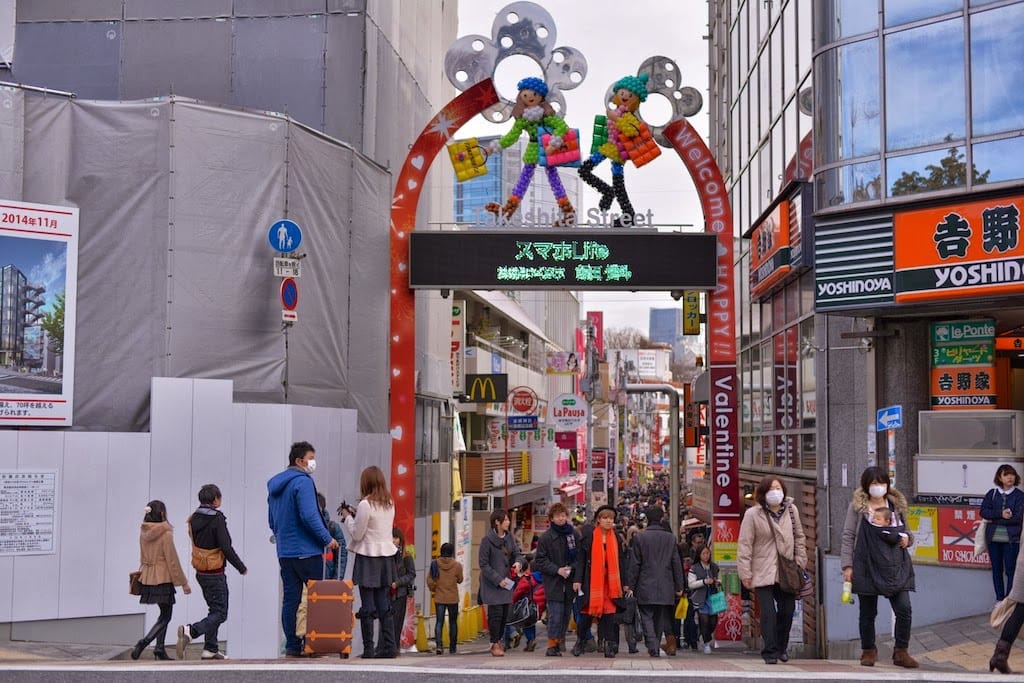 Various shops line both sides of Takeshita Street, where Harajuku's culture is condensed. You can feel this Harajuku atmosphere once you step onto this street.
4. Cat Street: Hipster's Street Known as Ura-Harajuku
Cat Street connecting Harajuku and Shibuya has numerous distinct apparel and general stores. You can also find stall-like shops and cozy cafes. It's a great place to go if you just want to go window-shopping.
The neighborhood of Cat Street is called Ura-Harajuku, meaning 'back' or 'reverse' Harajuku. Compared with the main street and its high fashion brands, the Uraharajuku area has more unique street brands.
Read also:
5. Nezu Museum: Museum with a Japanese Garden
The Nezu Museum stores artworks from Japan and other Asian countries. The artworks collected by Nezu Kaichiro, a businessman and master of tea ceremony, are displayed at the museum and some of them are first-class works of art.
Another attraction of the Nezu Museum is its Japanese garden. The vast garden has four tearooms. You should take a walk in the Japanese garden after enjoying the art exhibitions.
6. Yoyogi Park: Beautiful Scenery Every Season
Yoyogi Park sits right next to Meiji Shrine. The entire park measures 54.1 ha, and it is a popular downtown oasis where you can enjoy different plants and flowers every month of the year.
Yoyogi Park has not only sports facilities but also outdoor stages and plazas, where various events are held during weekend. Why don't you take a stroll in the park when you visit Harajuku?
Read also:
7. Laforet Harajuku: Shopping Center Representing Harajuku Fashion
Laforet Harajuku is a shopping mall offering the bestof edgy Japanese fashion. If you want to be familiar with what's in now at Harajuku, this is a must-go place.
Every January and July Laforet has a big sale called the "Grand Bazaar." If you are in Harajuku during the sale, it's a great idea to take a look.
8. Tokyu Plaza Omotesando Harajuku: Stylish Fashion Building
Tokyu Plaza Omotesando Harajuku is located right across from Laforet Harajuku. You can find apparel shops with stylish items and the flag shops of international brands there.
The rooftop has Omohara Forest, which is a recreational rooftop garden; admission here is free, so if you are feeling a bit tired from shopping and want to refresh your senses, taking a break here is highly recommended.
9. Omotesando Hills: The Front Line of Trends in Japan
Omotesando Hills, located a five minute walk from Meiji-jingumae station, is a shopping mall where all the popular, high fashion and cutting edge brands in Japan gather. Over 100 shops with high quality and unique items are located in Omotesando Hills.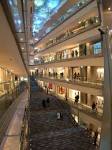 The main building from the basement 3rd floor up to the 3rd floor has a distinctive spiral stairwell. You can find the city's newest mainstream fashions there.
10. Kawaii Monster Café Harajuku: New Center of Kawaii Culture
Kawaii Monster Café Harajuku, filled with the cute culture of Harajuku, is a new concept restaurant. The café is produced by Masuda Sebastian who produced music videos for Kyary Pamyu Pamyu, and it has vivid and crazy atmosphere.
In Kawaii Monster Café Harajuku, Harajuku itself, which absorbs trends and creates new culture, is portrayed as monster, and an entirely unique view of the world is visualized. This is an exciting spot where you can see what's hot among the younger generation in Harajuku.
What you can find in Harajuku is not only pop culture-centric fashion and cute culture, but also Japanese traditional culture as represented by Meiji Shrine. Harajuku is easily reached from most parts of Tokyo, so it should definitely be a part of any trip to Japan.