Akihabara Otaku Fashion - Rock Your Plaids And Bandanas In Akiba!
The distinctive fashion style of the otaku in Akihabara is called Otaku Fashion. So, what kind of clothes make up the so-called Otaku Fashion?
The iconic "otaku" with the bleached pants, tucked in plaid shirt, bandana, large bookbags and paper bags filled with anime posters can be a little hard to find lately.
When I was in elementary school the look was still around. Has otaku fashion changed in the past ten years or so?
Influences from Media on Otaku Fashion
The existence of otaku most likely become more mainstream after the release of the novel and movie "Densha Otoko".
"Densha Otoko" was published as a novel in 2004 and became a movie in 2005. It is purportedly based on the true story, which was told via the message board 2-chan, of a 23-year old otaku falling in love with a woman he saves from a drunken man who was harassing her on a train.
Image courtesy of the Densha Otoko website
After the movie gained popularity in Japan, people began to wonder what otaku were really like and what their fashion-style might be. And so, during this time the term "Datsu-Otaku Fashion" began to trend. It was a term that meant one should stop dressing like the "generic otaku" from my childhood I described earlier, and try different fashion styles. Due to this, the early cliched type of otaku fashion gradually began to disappear.
Why Not Go Back to the Generic Otaku Fashion?
This time, I would like to talk about dressing in the generic otaku fashion.
In a way, doesn't it feel like a bit of a shame that a certain Otaku fashion, which was once a recognizable part of Japanese culture, is fading away? It seems like a waste.
So let's go over how one dresses like a generic otaku, and what otaku fashion is.
What People Think of Otaku (Results of 1,843 Men and Women Ages 10-40)
Source: Dip Co., Ltd. Holy Pilgrimage Map (Japanese) Research on Otaku
According to this survey, most people imagine otaku fashion to mean someone wearing a bookbag, bandana, plaid shirt, and trousers with many pockets.
My own image of otaku differs slightly, featuring chemically bleached jeans instead of pants with many pockets, but perhaps styles have already changed since my generation.
Also, the term plaid shirt doesn't really make things very clear as there many types of these shirts. I personally think the tartan plaid and the madras plaid are seen the most frequently, but lately block plaid patterns have been quite popular - but somehow they don't seem as authentic. By the way, out of the many plaids out there, you will never see otaku wearing Burberry plaid.
Oh, and don't forget the high-tech shoes to finish it off!
So...
Let's Give This a Try
Here's the bookbag!
Bandana!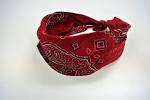 Plaid shirt!
Chemically bleached jeans!
High-tech shoes!
That's it! A fully styled otaku!
If you try hard enough you may be able to get everything at Uniqlo and Don Quijote. If you buy at discounted fashion shops, you can focus on the stuff you like, and still have money left over too. Awesome, isn't it?
Let's Hit the Town
Now, let's head out to the holy land of the otaku, Akihabara.
With this gear, I am head to toe an authentic otaku. Since you are in Akihabara after all, you might as well be mentally and fashionably an otaku! Doesn't that sound like fun?
But oh wait...
This is...
Oops, I ended up in Shibuya, didn't I?

Perhaps it may be fun taking a walk around in this style. Make yourself the highlight of town by capturing the gaze of people passing by with your awesome otaku fashion.

Let's enjoy TOKYO!

The information presented in this article is based on the time it was written. Note that there may be changes in the merchandise, services, and prices that have occurred after this article was published. Please contact the facility or facilities in this article directly before visiting.