Rent Your Dream Car From Omoshiro Rent-A-Car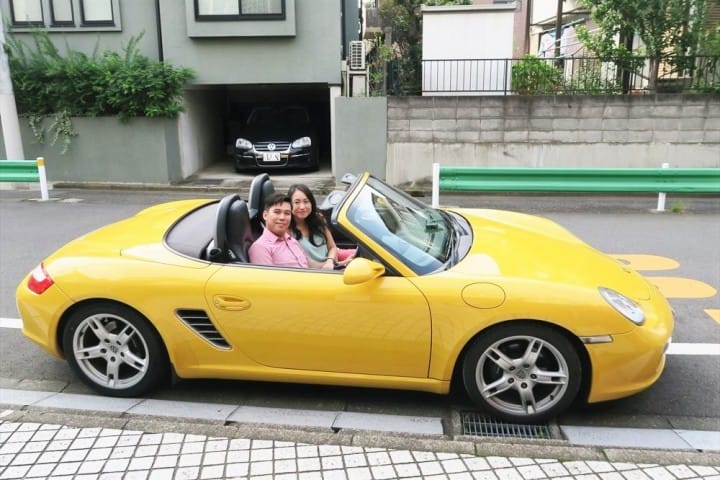 Japan is covered in highways, and you'll even find paved roads deep in the mountains or by the sea. In this article we introduce Omoshiro Rent-a-Car, a company specializing in luxury sports cars and convertibles.
The whole country of Japan is covered in highways, and you'll find paved roads even deep in the mountains or by the sea. Regardless of the public transportation options in a certain area, as long as you have a car, whether it's an amazing view point or a shopping center away from the city, your destination choices are endless.
In recent years, the number of tourists from overseas renting cars in order to travel about has been on the rise, and many companies now offer services in English and other languages. Today we'll be introducing Omoshiro Rent-a-Car, a company specializing in sports cars and convertibles.
This Rental Service Lets You Drive Your Dream Car
At Omoshiro Rent-a-Car Yutenji store, cars available to rent are a BMW 650i Cabriolet, a BMW M3, a Porsche BOXTER, a Porsche Carrera, and an Audi A5 Cabriolet. All are right hand drive luxury cars from Europe, 3 of which are convertibles. Most are automatic and easy to drive.
Mr. Yamamoto, the manager of the Yutenji store, is proficient in English, so making inquiries is no problem.
How to Make a Reservation and Cautions
Bookings at Omoshiro Rent-a-Car can only be made online. After registering as a member, you will need to enter some personal information and the number from an international driver's license issued in a signatory country of the Geneva Convention. You will then pay with a credit card and your booking is complete.
Please note that international driver's licenses must be issued in your own country before coming to Japan.
*For those from non-signatory countries of the Geneva Convention, you will need a Japanese driver's license in order to rent a car.
The Yutenji shop is located in a neighborhood within walking distance from the Tokyu Toyoko Line Yutenji Station. On the day of your rental, the meeting spot is a parking lot. A staff member will welcome you when you arrive at the time of your booking.
First off you will hand them your international driver's license and your license from your own country, as well as your passport. Then the staff will explain about your rental, and you will sign after agreeing to the terms.
Next, you will check for any dents, scratches, or other problems with the staff. If there is any new damage when you return the car, you will have to pay for the repair cost, so make sure to check closely before heading out.
In the case that any damage is caused by an accident or other trouble, a repairing fee and compensation for suspension of business will be needed. Self payment of repair costs can be avoided if you get insurance beforehand (2160 yen per day), so it's highly recommended.
Once you've checked everything, the staff will show you the basics on how to operate the vehicle.
If you're renting a convertible, you will check to see if the top opens and closes correctly.
Convertible tops take about 20 seconds to close. Experiences like these are part of the fun of renting a car. And if you're driving a car that you usually wouldn't be able to, of course you're going to be more excited than usual.
What to Be Careful of When Returning the Car
In Japan, there are a few rules and things to be careful of when renting a car. Make sure you read these tips so you can have a smooth experience.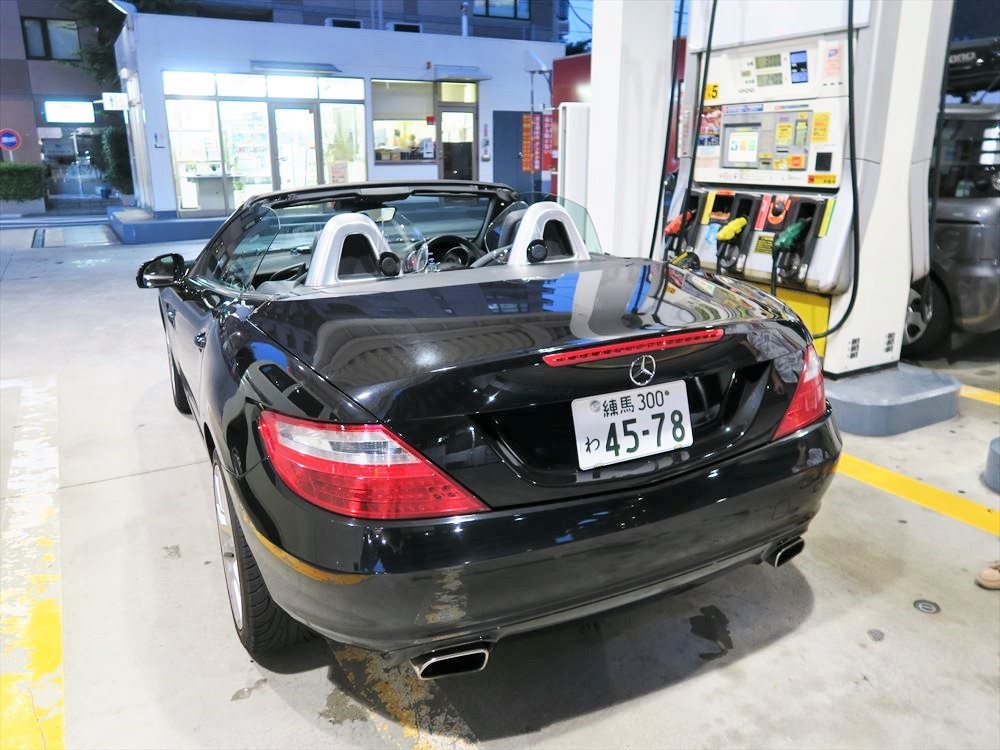 First, you must return the car with a full tank of high-octane (premium) gasoline.
Gasoline stands in Japan usually offer regular and high-octane gas, but most of the models at Omoshiro Rent-a-Car use high-octane gasoline. Make sure you check which type your car needs before filling it up.
While you have the car to yourself, the staff will be able to see where you are thanks to a GPS. When you get close to the return point, a staff member will be waiting for you by the garage so you can quickly get through the returning process.
They will check the car's body and the gas upon your return. If there are no problems, you're good to go.
Voice of the Customers
The Tans from Singapore who helped us write this article say they love Japan and visit every year.
They usually use public transportation like the train and buses, but this time they decided to rent a car. They spent 2 out of 5 days driving their own car, and on this particular day, hit the road to Mt. Fuji and Hakone.
Not having to worry about the train schedule, and being able to go wherever you want whenever you want are great perks of traveling by car. And if that car is your luxury dream car, that drive is bound to become one of your most precious memories. How about considering renting a car next time you're in Japan?
In Tokyo, there is also a shop in Higashi Ikebukuro, where you can rent a Mercedes-Benz SLK200. If you want to drive a chic convertible, the Higashi Ikebukuro shop is a great choice as well.


The information presented in this article is based on the time it was written. Note that there may be changes in the merchandise, services, and prices that have occurred after this article was published. Please contact the facility or facilities in this article directly before visiting.