A Complete Guide To TOKYU HANDS
Tokyu Hands is renowned for being a "hint market" - a place full of useful hints for everyday life. We have compiled a guide to this fabulous store where you can find everything you need to bring a little bit of charm into your everyday surroundings.
"It's about time to go get that thing we've always wanted!"
For many people this sentence right away brings shopping at Tokyu Hands to mind.
Tokyu Hands is a famous variety store selling untold numbers of items with fans both inside Japan and spread across the world. Despite this renown though, there are still some people that might not know exactly what kind of store it is.
Today we will take you on a tour through Tokyu Hands, in order for you to discover the charms of this amazing store. We hope you enjoy this Complete Guide to Tokyu Hands.
What Can You Find at Tokyu Hands?
So, just what sorts of goods fill the shelves of Tokyu Hands?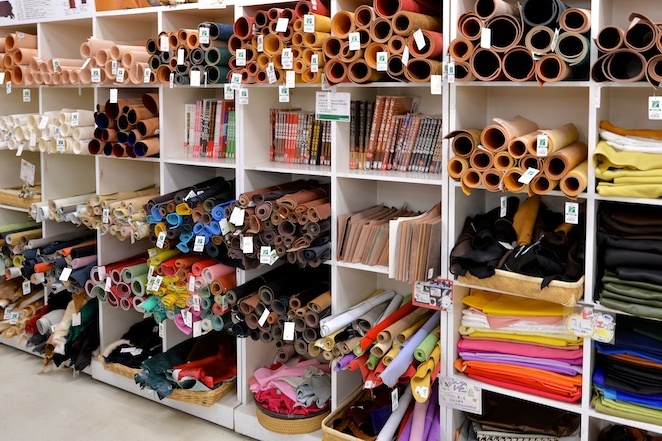 Here are rolls of fabric and spools of leather to use when making handicrafts.
A corner full of different sizes and types of wooden boards.
And around 400 types of toothbrushes in the corner dedicated to dental health.
You cannot miss the stationery section of Tokyu Hands either.
These colorful letter papers are some of their most popular items!
These are soft towels from Imabari, a city in Japan famous for their wonderfully soft and high-quality linens.
Sturdy kitchen knives - all made in Japan.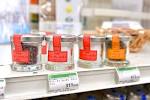 International spices that are hard to find anywhere else in Japan.
Fashionable light fixtures.
Dozens of handheld electric power tools like these, all with different functions.

You can even buy bicycles here!
You Can Find Almost Everything at Tokyu Hands
The general concept which guides Tokyu Hands store is being a Hint Market - a place where all materials, matters and people gather. You might be able to find something you won't see at other shops. From crafts, DIY, tools and stationery to everyday merchandise, interior decoration items, cookware, cutlery, and even travel goods - everything is available at Tokyu Hands.
Too many products to choose from? Then check the signs. As shown in the photo above, some have the "MADE IN JAPAN" sign on them, which mean that these products are absolutely quality-guaranteed, and that Tokyu Hands sells them with confidence.
The Secret behind the Eye-Catching Displays
On each floor and in every corner, Tokyu Hands has its own special displays that are neatly arranged by the staff. They make every effort to create signs and displays where the best of the featured products is displayed.
Here you can see the popular Deconap (decorating using paper napkins) explained in detail on the sign.
And this is a display in the leather craft corner.
The staff members arrange the items one by one very carefully.
This is the corner for envelopes and letters. To demonstrate how the items will look when used there are even sample letters placed on display.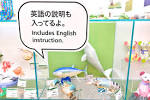 And this sign explains that there are English language versions of the instructions included in the package as well.
The History of Tokyu Hands
When was the Tokyu Hands established?

Tokyu Hands Fujisawa Store
The very first experimental Tokyu Hands Store in Japan opened in Fujisawa in November 1976, just over 40 years ago. In order to utilize the land owned by the Tokyu Real Estate Company, they decided to start an entirely new business venture, aiming to be a DIY store for the urban areas.
But in those days it was hard to stock the store properly, and, because they had created an entirely new business model, it was hard to explain what they were doing even to their merchants and vendors. Because of this, the staff worked very hard to put together a shop that they would like to visit, by gathering the absolute best selection of products they could.

The opening day of Fujisawa Store
Thanks to their efforts, Fujisawa became quite the busy station and a year later the Futakotamagawa branch opened, and then in September 1978, their Shibuya store opened. Since then the store has expanded across Japan, with there now being 29 locations in Japan, including the Kyoto store which opened in July 2014, and even an overseas branch in Shanghai.
Both the Fujisawa and Futakotamagawa locations were closed in 2006, but their work is carried on by the remaining branches.
This is the easily recognized logo belonging to Tokyu Hands. Initially, it had a more formal style to it, with the text written in gothic font, but the staff wanted to express the nature of Tokyu Hands as a handmade store, so the font became softer, and tilted to represent handwriting, and the pair of hands was added to the design as well. And, the official color of Tokyu Hands became known as 'Hands Green'.
Selling Your Own Work in Tokyu Hands?!
Did you know that there is a space where you can display and sell your own products at Tokyu Hands? It's known as the Hands Gallery Market.
This is one example of the Hands Gallery Market on the 7A level of the Shibuya store; there are 6 of these markets available in store now, including at the Shibuya, Ginza, and Yokohama branches, and there is an online market now too. All of the items exhibited and sold in the market are original products made by handicraft-loving Hands users.
You can really feel the warmth of the artisans here - indeed, you can pick up each product and feel the materials in your hands too. The displays change somewhat frequently, so make sure to visit from time to time to see just what's new.
Get Helpful Life Hacks from the Hint Files
Another thing you might want to check out at Tokyu Hands are their Hint Files.
The Hint Files are helpful pamphlets that give great life hacks and how to instructions on a wide range of different problems - everything from 'how to thoroughly clean a kitchen' to 'useful ways to tie knots'. All of these pamphlets are free of charge, so if you find something that answers your questions, then by all means take it home with you!
Perhaps by using these amazing Hint Files you will be able to solve some questions that have been perplexing you!
Why Do You Want to Visit Tokyu Hands?
You can always find, encounter, experience, obtain and learn something new at Tokyu Hands! All kinds of products await you there, while small but rich hints are hidden around every corner.
It's your turn! What would you like to find at Tokyu Hands?
Information
Tokyu Hands
Website: Tokyu Hands International Online