Have Fun In Tokyo Cost-Efficiently! The Toei Subway 1-Day Ticket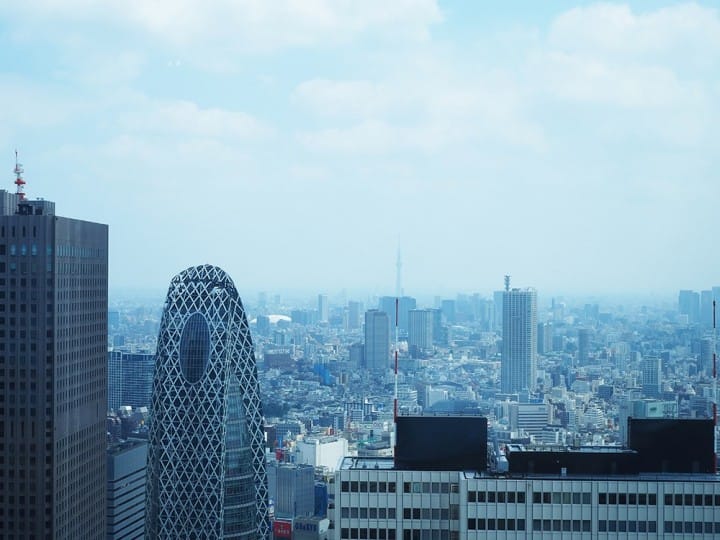 If you are traveling alone in Japan, you will notice that transportation costs quickly add up! The Tokyo Subway 1-Day Ticket will enable you to get around easily in Tokyo without having to spend a fortune!
When coming to Japan on your own rather than with a tour group, half of what you spend will be on transportation.
That's why we wanted to introduce you to the Toei Marugoto Kippu, a 1-day subway ticket, which will enable you to get around Tokyo without having to spend too much. How should you go about using the ticket in order to get the most out of it? We've got a few suggestions on spots around Tokyo you'll not want to miss.
There are spots where you can enjoy the view of Tokyo at night for free, spots where you can come into contact with Tokyo's history, Japanese gardens that you can wander through, restaurants where you can enjoy an elegant, mouth-watering Japanese meal served in courses known as kaiseki-ryori, and also spots where you can experience the atmosphere of the downtown area. Feel free to use this article as a reference when planning to use the Toei Marugoto Kippu.
Buying the Toei Marugoto Kippu
First, let's purchase the Toei Marugoto Kippu. Listed below are the modes or transportation that you can use, the lines that you can use it on, and the places where one can purchase this ticket.
Subway lines/buses that you can use: Every metropolitan subway line, metropolitan buses, the Arakawa line of the metropolitan tram service, and the Nipoori Toneri liner.
Place of purchase: At every automated ticket machine in the metropolitan subway stations, on the metropolitan buses, and inside the tram cars. You can buy the ticket pretty much anywhere.
Price: Adults 700 yen, Children 350 yen.
Once you've purchased the Toei Marugoto Kippu you can start using it immediately. Let's begin our adventure!
** Plan your route carefully as the Toei Marugoto Kippu is available only on the Toei metropolitan subway lines and doesn't give you access to the Tokyo Metro lines.
1. The Tokyo Metropolitan Government Office Building
The station to get off at: Tocho-mae Station
The 45th Floor of the Tokyo Metropolitan Government Office Building

At the Tokyo Metropolitan Government office building you can enjoy the view of magnificent Tokyo for free! Even if you visit in the middle of the day, just stare out at the view and you'll discover a different side of Tokyo that you haven't seen before. Other than enjoying the view you can buy souvenirs and other goods at the shops set up on the same floor. These offer a number of popular items, toys/figurines sold in small plastic capsules known in Japanese as gacha-gacha, and even some limited edition goods. There's also a restaurant here where you can enjoy delicious food while looking out at the panoramic view of Tokyo.
For those who'd like more information feel free to read: Tokyo Metropolitan Government Observatory: Enjoy The City View For Free!
Other Floors in the Tokyo Metropolitan Government Office Building
After enjoying the view of Tokyo, don't forget to check out the other floors! On the 2nd floor is a sightseeing PR center where they have information about most of the prefectures in Japan. For an unscheduled amount of time they also have an exhibition of products from various districts across Japan. There is even a post office on the 1st floor. For those of you who like to collect postcards you can buy them there.
2. Kaiseki-ryori that's Worth the Price
The station to get off at: Shinjuku Nishiguchi Station
Gensai-ichijo is a Japanese restaurant with over 100 years of history. Here you can enjoy a lunch set at just under half the price of what it costs to eat dinner. If you who'd like to experience the delicate taste of Japanese kaiseki-ryori along with Japanese style service, then be sure to visit this restaurant at lunch time.
This is a set meal for 2500 yen. They also have set meals for 3200 yen, and 4800 yen respectively.
3. The Area Around Ryogoku Station
The station to get off at: Ryogoku Station
The Edo Tokyo Museum
The permanent exhibit inside this museum is rather large; you can easily spend half a day here without getting bored. The exhibits are set up in such a way that you can enjoy the sights and sounds of the Edo period.
There have been no corners cut on the models that are on display - they're very detailed and look quite real. Through the irregular shows of the Japanese performing arts that take place here you can without a doubt come to understand Japanese culture as well as the history of Tokyo. On top of that, let's not forget about the gift shop where you can buy many Japanese souvenirs and commemorative items.
Feel free to also have a read through this article as well: Experience The Old Capital: Edo-Tokyo Museum, Ryōgoku.
Wandering Around the Ryogoku Station Area
Next to the Edo-Tokyo museum is the sumo stadium known as Ryogoku Kokugikan. For those sumo fans out there this is a stadium that you're going to want to visit. Other than the regularly scheduled sumo matches that take place here there's a museum inside that you can visit for free.
Feel free to read this article as well: Check Out Pro Sumo Tournaments In Tokyo! How To Buy Tickets.
About a 3-minute walk away from the sumo stadium is a Japanese garden known as Kyuyasuda Teien, which has a quiet and relaxing atmosphere. The grounds of this Japanese garden aren't very large, but it does feel like an oasis in the midst of Tokyo's crowds, thanks to its beautifully calm atmosphere.
4. Experiencing the Atmosphere of Tokyo's Shitamachi - Tsukishima
The station to get off at: Tsukishima Station
As soon as you set foot in Tsukishima, you're sure to be struck by the scent of monjayaki from the small stores that line the streets. The historical buildings of the area along with the older stores selling miscellaneous goods are another must visit place for visitors to Japan.
Monjayaki, which is the local specialty of Tsukishima, is a traditional Tokyo food that was said to have been originally made for children as a type of sweets. Today monjayaki is a beloved side dish to alcohol.
Experiencing Monjayaki
If you find yourself in Tsukishima, eating monjayaki is a must! Monjayaki is a (wheat) flour based dish, but you'll find out that it's slightly different than okonomiyaki which is beloved in the Kansai region.
You take the thin wheat flour mixture and spread it onto the hot plate on the table in front of you. You then add whatever ingredients you like such as cheese, mochi (a type of rice cake), mentaiko (salted cod roe spiced with red pepper) and so on. Once the mixture has been thoroughly cooked you then add vegetables and mix them all together. Monjayaki has a lighter taste to it than okonomiyaki, making it the perfect accompaniment to your beer.
In Closing
This is our plan for you to be able to experience a great time in Tokyo while saving up on transportation. When you visit Tokyo will you have to walk everywhere? Is the public transportation in Tokyo too expensive? That's not the case at all! If you purchase a Toei Marugoto Kippu you can conveniently visit some interesting tourist locations around Tokyo while not having to spend too much. With this ticket it's more than possible to enjoy the best of Tokyo!

The information presented in this article is based on the time it was written. Note that there may be changes in the merchandise, services, and prices that have occurred after this article was published. Please contact the facility or facilities in this article directly before visiting.