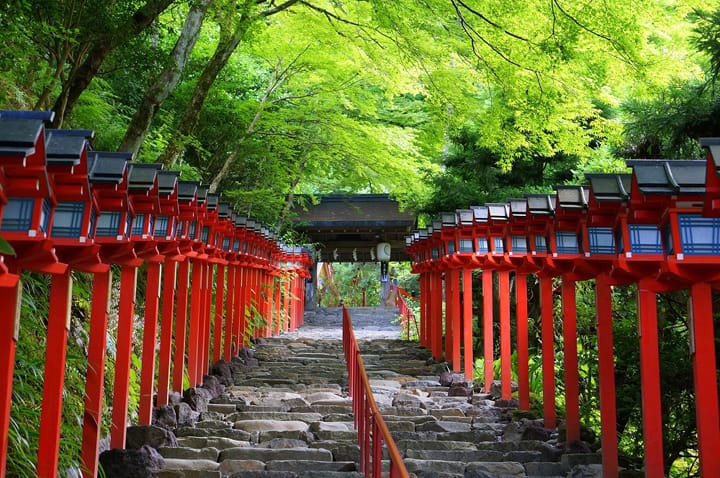 Cool Down In Spiritual Places This Summer: Kurama And Kifune, Kyoto
If you are looking to beat the heat, and see a charming, nature-rich side of Kyoto, then visit Kurama Temple and Kifune Shrine, two interconnected spiritual places found on Mt. Kurama in Kyoto.
A Place to Pray for Rain: Kifune Shrine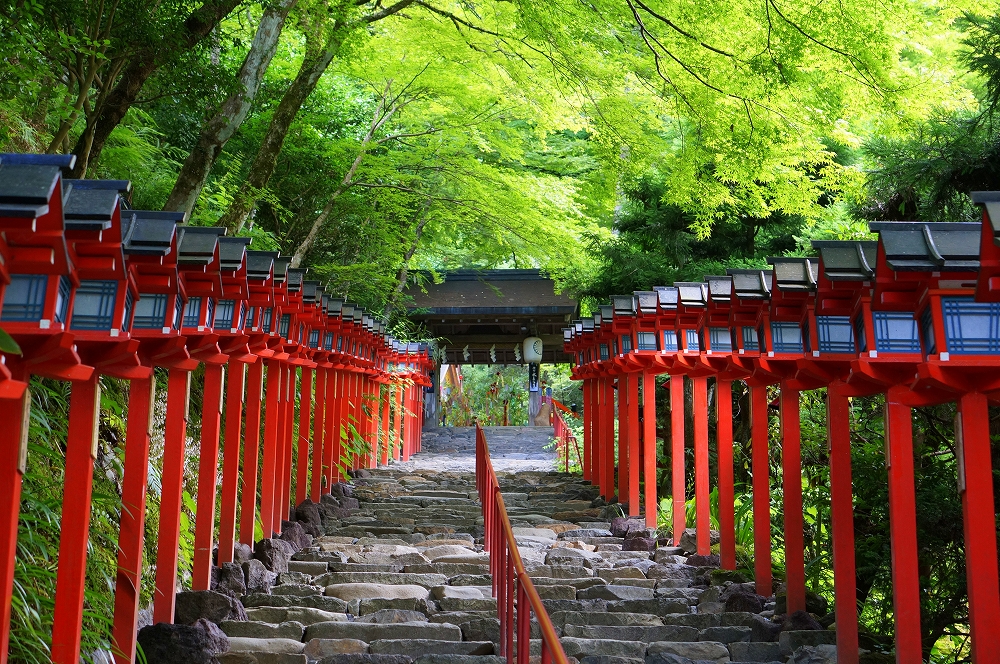 Kifune Shrine, where the gods of water are worshipped, is also home to the gods of marriage as well, and a famous spot for the summer Tanabata festival as well.
These paper streamers are part of the Tanabata festival; visitors to the shrine write a wish on the paper and then attach it to the bamboo stalk.
And here you can see a type of fortune telling: seemingly blank slips of paper are placed in the spring, and your fortune appears on them as if by magic.
With its peaceful atmosphere and plentiful natural sights, Kifune Shrine is a charming and healing place to visit on a hot summer's day.
In Conclusion
If you are looking to beat the summer heat and feel the peace of a history-rich, spiritual place, then a visit to Kurama and Kifune is right up your alley.
Information
Kurama Temple
Address: Kyoto, Sakyo, Kuramahoncho 1079
Hours: 9:00-16:30
Nearest Station: Kurama Station, Eizan line
Access: 5 minute walk from Kurama Station
Price: 200 yen for adults, free for junior high age and under
Phone: 075-741-2003
Website: Kurama Temple (Japanese)
Kifune Shrine
Address: Kyoto, Sakyo, Kifunecho, Kurama 180
Hours: 6:00-20:00
Nearest Station: Kifuneguchi Station, Eizan line
Access: 30 minute walk from Kifuneguchi Station, 5 minute walk from Kifune bus stop (Kyoto city bus)
Phone: 075-741-2016
Website: Kifune Shrine (Japanese)