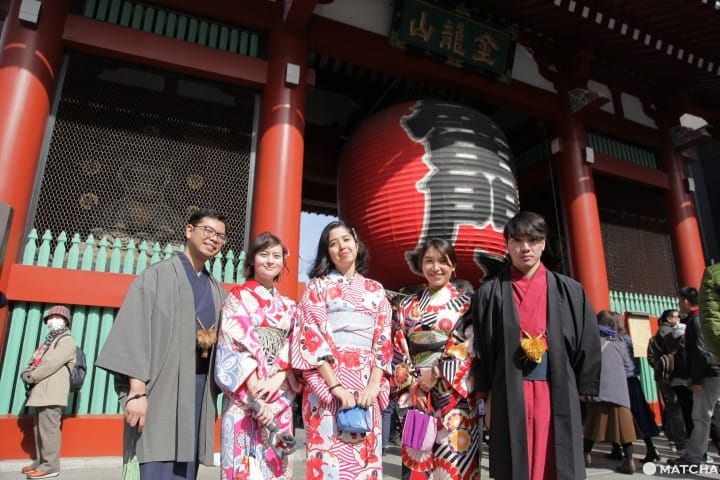 Explore Asakusa And Tokyo Culture - Join MATCHA For A Walking Tour!
Join MATCHA for an exciting walking tour of Asakusa, one of the centers of Tokyo tradition. See Asakusa's major historical areas, like Sensoji Temple and the kitchen town of Kappabashi, and hidden local sites. You can also enjoy traditional candy-making!
Go on a Tour of Asakusa with MATCHA!
Asakusa is a major destination in Tokyo for travelers from all over the world. Within Asakusa is Sensoji Temple, which is considered to be one of the oldest temples in Japan's metropolitan capital. The Asakusa area is also famous for its classic and traditional character.
However, there is more to this neighborhood than temples and its traditional looks. Just past Sensoji Temple in Asakusa's northern area is Kappabashi, home to countless famous Japanese kitchenware and cooking tools. Here you can encounter Asakusa's history and venture deeper into the neighborhood!
Tour Details and How to Participate
Highlights
・You can join the Tour in a Kimono!
・Waking around Sensoji Temple
・Lunch at a Local Restaurant
・Venture into Deep Asakusa
・Shopping at Kappabashi Tool Street
Departure Point
Kaminarimon Gate in Asakusa (Google Map)
Time
10:00-14:00(Approx. 3-4hrs)
Price
5,000 yen per person
Inclusions
Participants will receive the following on this tour free of charge:
・Lunch
・Local snacks (2)
・Local guide
・Free Photos
Exclusions
・Kimono rental fee
*Please note that you are responsible for arranging your own kimono rental through this site and reserve a kimono! Please get dressed in your kimono before the scheduled meetup.
What to Expect on this Tour
1.Join the Tour in a Kimono!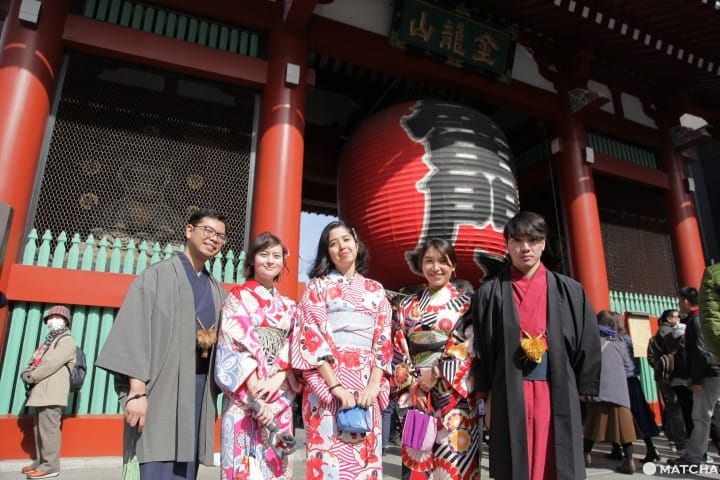 You can rent a kimono in an associated shop through this site and reserve a kimono! Please get dressed in your kimono before the scheduled meetup.
Note: You are responsible for arranging your own kimono rental.
You will walk around explore the following areas with our guide.
2.Learn About Asakusa's History and Temples
On this tour, you will learn about how Sensoji Temple was established, and what role it played in local people's lives.
We will walk around the grounds while learning about the most historical temple in Japan's modern metropolis. Participants will be taught how to properly offer a prayer, receive an omikuji (fortune slip), and other traditional Japanese manners.
3.Local Lunch at a restaurant that only locals go

We take you to a local restaurant and you will enjoy Japanese local taste.
4.Venture into Deep Asakusa
We will also visit an interesting neighborhood north of Sensoji Temple that is often left out of the explanations of many guides. Here you will find a plethora of local shops popular in Asakusa. As this neighborhood is close to a geisha district, you may even get a glimpse of geiko, or Japanese performance artists, passing by.
5.Shopping at Kappabashi
Amateurs and professionals frequent Kappabashi, a lively shopping street filled with shops specializing in cooking tools, tableware, and restaurant supplies. You will come across the perfect Japanese cutlery or tableware when you visit!
During the tour, many photos will be taken by staff. These will be yours to receive for free, which you can share with friends and add to your memories.
Remarks
・Confirmation will be received at time of booking on Trip Advisor
・Children must be accompanied by an adult
・Ideal for visitors age 12-65 years old
Cancellation Policy
For a full refund, cancel at least 24 hours in advance of the start date of the experience.