Stay Connected with Free Wi-Fi in Osaka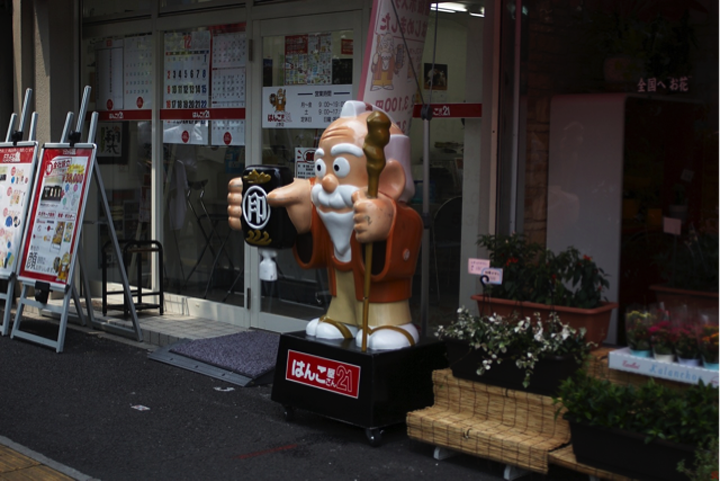 We introduce some of the places where travelers can find free WiFi sources in Osaka.
After arriving in Osaka, you might have hard time to find one thing you really need.  That is INTERNET CONNECTION. You've never Imagined that you will encounter this situation in Japan which is famous for high technology industries.   But it is true that it is difficult to find public Wi-Fi service  in Japan. We try to make it better, but still we can not say  that there are no problems for people who came from out side of Japan to get to connect the internet easily when they arrive here.
However, here is the great news for you. Some of the companies set up Public Wi-Fi hotspots over Osaka.
Let's take a look at places where you can get Wi-Fi service.
Wi-Fi hotspots that you don't need to sign up
1) Apple Store Shinsaibashi

Photo credit: http://www.apple.com/jp/retail/shinsaibashi/
There is a good speed free Wi-Fi hotspot in this Apple store. Any people who are around here can use it.But please don't stop and stand in the middle of a street since you are rush for it. There are so many people coming and going on this street. you might hit or be hit by somebody.
2) Kansai International Airport

You can find free Wi-Fi access here in Kansai International Airport as well. Here is the place where you will start your trip and finish it up. Great place to gather information you need for your trip at the beginning of your journey and also keep your great memories of your trip and stay in touch with your friends back home using the Wi-fi here. There are computer desks at international departing areas. So if you have your own computer, you will be also able to use wired internet service.
3) Shinsaibashisuji Shopping Center

Shinsaibashisuji Shopping Cernter is a Shopping street in Chūō-ku, Osaka. Here you go. You can also use Wi-Fi here.
Wi-fi hotspots that you need to sign up using your email address.
 1) Osaka Free Wifi/ Osaka Free Wi-Fi Lite

Photo credit: http://www.osaka-info.jp/jp/wifi
This Wi-Fi is offered by Osaka Government Tourism Bureau. You will be able to find hotspots almost everywhere in Osaka mainly at stations. For Osaka Free Wi-Fi, you need to log in every thirty minutes but you can use as long as you want(unlimited Wi-Fi access). For Osaka Free Wi-Fi Lite, you have one hour to use a day per email address. you also need to log in every fifteen minutes.
It will make you have a little bit work to do. but it could be useful to use it whenever you are lost, want to get contact with your friends to meet up or get information you need.
Besides train stations, there are some other Wi-Fi spots in The Entrepreneurial museum of Challenge and Innovation, Osaka Science Museum,  Kamigata Ukiyoe Museum, Umeda Sky Building, Shitennō-ji temple and so on.

Here is a link you can find more information about places where you can get to connect Wi-Fi.
2) HANKYU-HANSHIN WELCOME Wi-Fi

Hankyu Hanshin Holdings, Inc. is a company which runs trains in Kansai religion. They also offer Free Wi-fi hotspots at all train stations of Hankyu Railway and Hanshin Electric Railway and commercial buildings of Hankyu Hanshin Holdings, Inc. such as Hankyu Sanbangai, HEP Five, NU chayamachi and Hankyu Tourist Center Osaka-Umeda. Fortunately There are 157 more stations which are on Nose Railway lines and Kita-Osaka Kyuko Railway lines  you can get to use Free Wi-Fi
Wi-Fi hotspots for travelers
1) JR-WEST_FREE_Wi-Fi
There are Wi-Fi hotspots at Shin-Kobe, Okayama, Hiroshima, Kokura and Hakata station on Sanyō Shinkansen and Kyoto, Shin-Osaka, Osaka, Tennōji, Kansai Airport and Sannomiya station on JR line. But you can get to connect Wi-Fi only near fare gates (not including gates for changing trains) and waiting rooms and areas.
JR Wi-Fi is a kind of tricky one. You need to get a guest code before arriving in Japan.

1.Send a email to jrw@forguest.wi2.ne.jp before arriving in Japan.
2.Take ID and Password with you which you will get back after sending email to the address above.
3.Connect to JR-WEST_FREE_Wi-Fi when you get to Japan.
4.Type in ID and Password you've got by email and log in.
Others(convenient stores all over in Japan)
You can also get connected at major convenient stores such as FamilyMart, Lawson, 7-Eleven where you can see signs for Wi-Fi. For unlimited Wi-fi in Lawson, you need to be a member of Ponta which you need to sign up for Ponta card at any Lawson shops first then sign up for being a member of Ponta on the internet using a Ponta membership ID written on your Ponta card and your email address. On the other hand, you will get to use free Wi-Fi at any Family Mart and any Seven elevens by signing up with your email. (but those are limited access.)
Those are places where you can stay connected.
Hope it will help you to make your trip better and you will enjoy your stay in Japan.

The information presented in this article is based on the time it was written. Note that there may be changes in the merchandise, services, and prices that have occurred after this article was published. Please contact the facility or facilities in this article directly before visiting.