Adorable Pokemon Manhole Covers Appear All Over Japan
Japan is home to many unique manhole covers which represent the city they are located at. Recently many colorful Pokemon manholes have been spotted all over Japan. These are time-limited and each is one of a kind.
The Pokemon news are neverending in the last couple of weeks! While the first Eevee manhole covers already appeared on manhole covers in Ibusuki, Kagoshima in December 2018, more and more Pokemon manhole covers are appearing all over Japan.
Each place is somehow related to the pokemon on its manhole cover. Ibusuki sounds like "Eevee suki" (I love Eevee) in Japanese which is why she and her Eeveelutions were chosen for the cities manhole covers.
Iwate features rock Pokemon on its manhole covers. "Iwa" means rock and "te" means hand in Japanese, so roughly translated "rock hands". This is also why Geodude was elected tourism ambassador for Iwate.
Besides this obvious word game, the rock Pokemon also stand for the strength of Iwate. Iwate was hit had by the 2011 earthquake and tsunami, but they are still working hard on rebuilding themselves.
In celebration of the Pikachu Outbreak! 2019, new Pikachu manhole covers will appear around Yokohama. These will only stay until the end of August or the beginning of September 2019.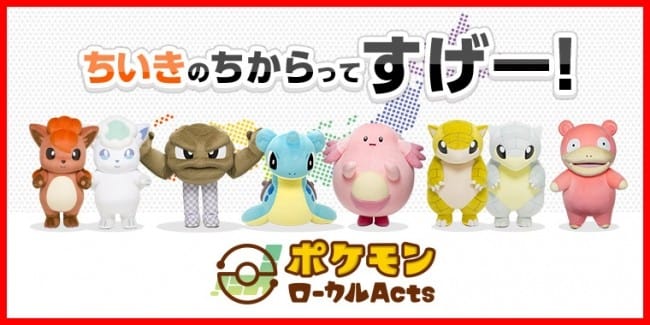 More Pokemon manhole covers are meant to follow all over Japan together with Pokemon mascots representing the prefectures and cities. This promotion is called "Pokemon Local Acts" and is meant to promote more rural areas of Japan and places that have been hit by disasters.

The Pokemon manhole covers are also Pokemon Go stops. If you play the popular game, you are very likely to find some Pokemon around them.

Each Pokemon manhole cover is a one-of-a-kind. How about finding them all?

Written by Chiara Mischke

Picture courtesy Pokemon

The information presented in this article is based on the time it was written. Note that there may be changes in the merchandise, services, and prices that have occurred after this article was published. Please contact the facility or facilities in this article directly before visiting.