What's the Mystery Behind Takeo's 1300 Year Old Onsen?
"I have seen this in a picture book!". This is what Japanese tourists think as they look at this Romon (楼門: Japanese style tower gate).
Takao Onsen has 1,300 years history
The history of Takeo Onsen is long. Tracing its long history, people found out about it in one of Japanese ancient literature documents called "Hizen fudoki (肥前風土記)" which mentions that there was a hot spring in the west of the city. This record of Takeo Onsen was written about 1,300 years ago.
"Romon", which is beautifully colored in vermilion and white, and "Takeo Onsen Shinkan (武雄温泉新館: name of a building where you can enjoy hot springs)" are celebrating their 100th anniversary in year (2015). Romon is built in a traditional style of Japanese architecture with doesn't use any nails. In 2005, both Romon and Takeo Onsen Shinkan were nominated as "Important Cultural Properties (重要文化財)" of Japan.
Mystery of Takeo Onsen relates with Tokyo Station?
For the record, the Romon at Takeo Onsen and the one at Tokyo Station have a mysterious relationship which has come to light in recent years.
The ceiling of Tokyo Station. Round blues are reliefs.
The ceiling of Tokyo Station. Round blues are reliefs.
On the ceiling of Tokyo Station, you will find eight reliefs which are designed animal symbols of Japanese Zodiac. It seems that nobody knew why there are only eight symbols when in fact there are twelve of them and this was veiled in mystery for a long time.
One of the Japanese Zodiac animal symbols, rooster
However, in April 2013, the missing four symbols were found on the ceiling of the Romon at Takeo Onsen; therefore, all of the symbolshave finally been found and the mystery has been unveiled! Takeo Onsen and Tokyo Station were both designed by the same Japanese architect, Kingo Tatsuno (辰野金吾) who is from Saga prefecture. Also, Tokyo Station was built in 1914, and Takeo's Romon was built in the following year in 1915. We are told that a reason why he designed like this is still under research, but people believe it is a sign of Tatsuno's sense of humor. What do you think?
Healing springs are always there for travelers
Let me take you on a tour with introduces the history of Takeo!
Takeo was one of the prosperous cities in the Edo period, because it is located along a road, called Nagasaki Kaido (長崎街道), where international trade was developed. People used to call Takeo "Tsukasakisyuku (塚崎宿)", which means a city that offers many places for travelers to stay in. For this reason, Takeo became famous as a healing hot spring spot, and this fact still remains the same even today.
On the first floor of Takeo Onsen Shinkan, you can find "nyuyoku kokoroe (入浴心得: bathing etiquette)", an official document given by Hideyoshi Toyotomi, Japanese warrior in the Sengoku period. This etiquette was meant for warriors of the time in order to make them pay attention to other customers when they visit Takeo Onsen.
Which Onsen is your favorite?
Takeo Onsen has brought relief to people for 1,300 years. It's our turn now!
First of all, pick a fancy Onsen from the board.
Then, get a ticket from a ticket vending machine.
You can refer to the temperatures of each onsen above the ticket vending machine
If you want to enjoy the most historical hot spring, "Motoyu (元湯)" is recommended. They have two types of bath, "Atsuyu (あつ湯: hot bath)" and "Nuruyu (ぬる湯: warm bath)"; however, it is better for you to be aware of warm bath since it is much hotter than you think. Not feeling comfortable with hot bath? Well, you should try "Saginoyu (鷺乃湯)" instead. You may become fond of Rotenburo (露天風呂)", a hot spring in the open air!
For families and couples, "Tonosamayu (殿様湯)" and "Karoyu (家老湯)" make it possible for you to enjoy your time privately. "Tonosamayu" is made of marble stone, and it is said that even Tonosama (we call our ancient leaders as "tonosama") had a bath long time ago.
It is up to you whether you take a hot bath to wake yourself up in the morning, or enjoy one at night to relax. Or maybe you want to take time to think about its long 1,300 year history or about the mystery of Romon.
Why don't you drop by Takeo Onsen during your trip to Saga?
Information
Takeo Onsen Romon (武雄温泉楼門) / Takeo Onsen Shinkan (武雄温泉新館)
Address: 7425 Ozawatakeo, Takeocho, Takeo City, Saga Prefecture
Phone: 0954-23-2001
Opening Hours: 6:30am to 0:00am (depends on each Onsen)
Closed Days: Tuesdays (Takeo Onsen Shinkan)
WiFi: Available
Credit Cards: N/A
Station: Takeo Onsen Station on JR Sasebo Line
Access: 10 minutes on foot from Takeo Onsen Station, North exit
Price: Motoyu (元湯) 400 yen, Saginoyu (鷺乃湯) 600 yen, Tonosamayu (殿様湯) 3,300 yen per hours on weekday
Official Website:武雄市観光協会 (English available)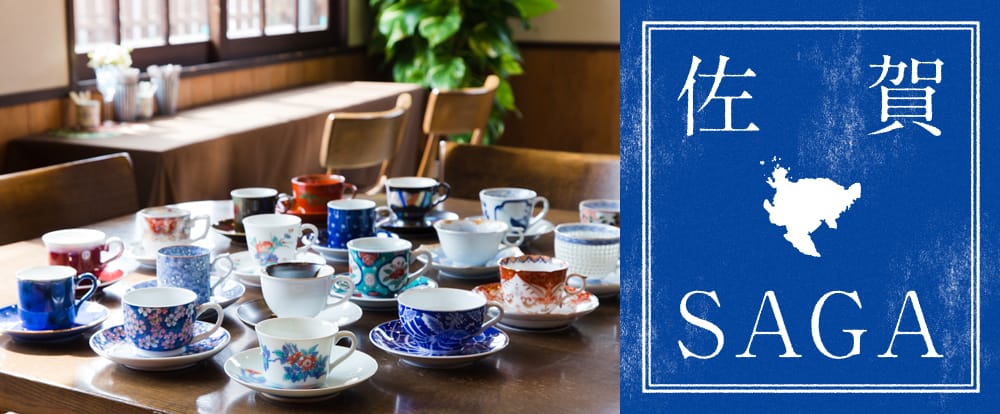 The information presented in this article is based on the time it was written. Note that there may be changes in the merchandise, services, and prices that have occurred after this article was published. Please contact the facility or facilities in this article directly before visiting.