Kura: for Alien Like Seafood! (Ariake)
Some very interesting fish are harvested from the mud lakes near Ariake, in Saga - and they are Just as delicious as strange! Come and try them at Kura!
This is the Sea of Ariake located in southern Saga. During low tide, the mud flats are home to various marvelous fish, which look like aliens. They may look disgusting but kind of cute at the same time, so let's take a look those aliens in the Sea of Ariake!
Alien No.1:WARASUBO (green eel goby)
This is dried Warasubo.
Grilled Watatsubo is really tasty as snacks.
Adding grilled Warasubo to hot sake, and enjoy flavor of it is another way of tasting Warasubo.
The more you chew, the more flavory it becomes, so it's worth to give a try to have dried Warasubo.
Oh, you must want to see alive Warasubo, right? Check it out.
What do you think? This is "Warasubo." Lately, this video is created in order to transmit existence of Warasubo to the world. Why don't you share this to you friends?
Alien No.2: UMITAKE (Japanese barnea dilatata)
Umitake has squid-like texture and an original flavor. This is actually a kind of shellfish. It is a rare shellfish due to the small number of them being caught today. The mud of the sea of Ariyake adds to the unique flavor and taste.
Alien No.3: ETSU (Coilia nasus)
This is fried baby Etsu, which is only seen in the sea of Ariake and near rivers in other parts of Japan. It's crunchy and all bones are edible. It is best eaten with beer.
Alien No.4: MUTSUGORO (Mudskipper)
This is the most popular creature in the sea of Ariake, Mutsugoro. It is known as a fish living in tidelands and is prevalent in East Asia.
Looks like a reptile but it is a kind of fish. An adult one can be 15 cm in length.
The way they walk on the mud and jump is very cute.
This fish is also eaten fried or dried. I recommended having mutsugoro broiled.
Their skin is spring and soft and is very distinctive.
This fish is also eatable by frying and drying. The recommended way of having Mutsugoro is broiled. Spring texture of skin and soften meet is very distinctive.
Alien No.5: MAJAKU (Japanese mud shrimp)
Another name is Anajako. Looks similar to a Shako (tridacna), but it is a different kind. Since it lives in the mud, its shell is soft.
Of Course you can eat this with whole shell.
Besides the above mentioned fish, there are many other sea creatures. From spring to fall, you can eat the sashimi of these creatures. This time, we were at a restaurant called "Kura" in Saga city. If you come to Saga, give these tasty aliens a try.
Information
"Sea of Ariake"- Tideland
Address:Saga-ken Kashima-shi Otonarikou 4427-6, Roadstation "Kashima"
Hour:9:00〜17:00(Tideland)/9:00〜18:00(store)
Close:year-end and new-year
Language:Japanese
Station:JR Nagasaki honsen line Hizennanaura station
※Open for general tourist: Saturdays, Sundays and Holidays in Mid-April to October
Need reservation for a group over 10 people during Golden week (Early May), and Low tide during summer break (August)
Access:
<Car>
NAGASAKI EXPRESSWAY Takeokita IC Takeo-onsen —40min
NAGASAKI EXPRESSWAY Ureshino IC Ureshino to-sai kan— 30min
From Nagasaki city — 90min
From Fukuoka city — 120min
From Saga city — 60 min
<Train>
JR Nagasaki honsen line Hizennanaura station
<Bus>
Yutoku bus [Toward Kenkai, Itokihonmachi, or Nakayama]
From "Kashima bus center" to "Kaiyo cener mae"
Phone:0954-63-1768
FAX:0954-63-1788
HP:Road station Kashima
Kura
Address:Saga-ken, Saga-shi, Ootakara 1-3-19
Hour:Monday-Thursday 5pm-Midnight Friday-Saturday 5pm- 2am
Close:None
Wi-Fi:None
Language:Japanese
Close station:Saga station
Accsess:10min from Saga sation
Phone:0952-24-3030
HP:Kura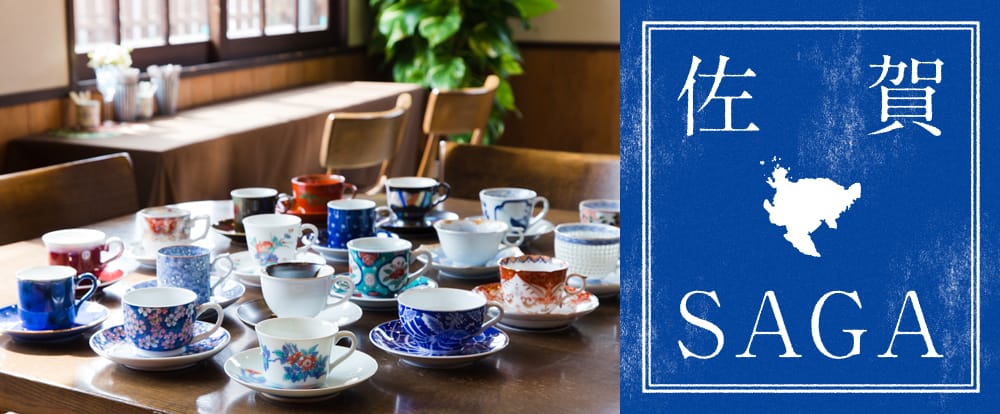 The information presented in this article is based on the time it was written. Note that there may be changes in the merchandise, services, and prices that have occurred after this article was published. Please contact the facility or facilities in this article directly before visiting.