Nabeshima's Amazing Origami Paper!
Whether your veteran or new to Origami you will love the patterned paper from Nabeshima in Saga!
Origami is a piece of artwork made by folding colored paper. From long ago, traditional origami paper called "Washi" is popular among people. Origami is one of the popular activities in Japan. There are many kinds of origami paper according to its color and patterns.
Saga has its original origami pattern called, Nabeshima pattern.
What is Nabeshima pattern?
In Edo era, common families and feudal lord families had their own family symbols that were only used by the people of each family. The feudal lord of Saga, Nabeshima family made his family symbol out of a combination of a plant and seven dots. So today this pattern has been reprinted onto origami paper.
Patterns and colors of Japanese origami
The motif of the crest of Nabeshima family is a cross section of sesame husk. And fifteen different colors are used in the origami.
(Order starts from the center top going clockwise)
Hi-iro (Scarlet): Extracted from a root of a plant turns out brilliant red.
Botan-iro (Peony pink): reddish purple as the flower of Peony.
Toki-iro (pink): the color of a Japanese crested ibis wings which can been seen when it flies.
Matsuba-iro (Verdure color): the color of pine needle.
Tokiwa-iro (Dark green): the color of dark green as pine, cypress, and Japanese cedar.
(Order starts from the center top going clockwise)
Wakakusa-iro (Bright green): the color of sprout.
Kawarake-iro (Dull brown): the color of unglazed earthenware.
Daidai-iro (Orange): the color of the skin of an orange.
Yamabuki-iro (Bright orange): the color of the flowers that bloom at the end of spring.
Sumire-iro (Violet): the color of a violet.
(Order starts from the center top going clockwise)
Sumi-iro (Ink black): the color of Chinese ink
Ai-iro (Azure): the color that's used for dyeing.
Asagi-iro (Pale blue-green): the color of green onions.
Fuji-iro (Wisteria violet): bright bluish purple.
Nezumi-iro (Grayish color): the color of a mouse.
The origins of all these colors come from nature and animals. The heart of enjoying small nature and trees is seen from the names of the origami.
Get the Origami at Chouko-kan
You can buy the origami paper at Chouko-kan in Saga. It is the first museum of Saga and was built by the Nabeshima family. They exhibit items which belonged to the Nabeshima family in a permanent exhibition at this museum. It is definitely a historical place worth visiting!
Information
Chouko-kan
Address:2-5-22 Matsubara, Saga city, Saga
Hours:9:30am~4pm
Holidays:Sundays and holidays, and before and after new year.
Wi-Fi:Available
Language:Japanese
Station:Saga station
Access:15 mins walk from Saga station, or 1 min walk from bus stop, Saga ninja mae.
Fee:300 yen
Call:0952-23-4200
Website:公益財団法人鍋島報效会 徴古館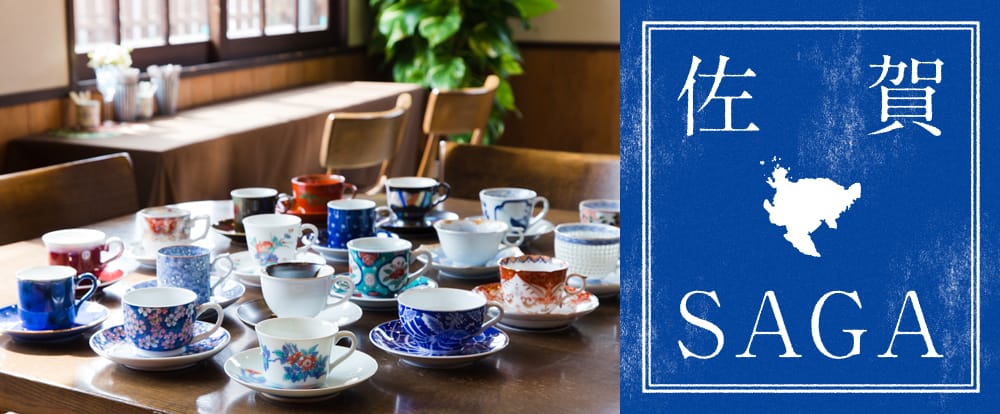 The information presented in this article is based on the time it was written. Note that there may be changes in the merchandise, services, and prices that have occurred after this article was published. Please contact the facility or facilities in this article directly before visiting.