Saga Castle's History Museum: a Trip Back in Time
Join us on an escape from the modern age as we retreat to when the Samurai ruled and castles were the highest structure in the lands, right in the city of Saga!
"There is nothing to see in Saga."
"After Saga people walked, nothing would glow even shepherd's-purse." (A Japanese proverb)
People say this when they describe Saga.
But don't you want to know what it really looks like?
Let's explore Saga – let's look at its history.
Saga Castle History Museum
If you want to learn about history of Saga, go to the Saga Castle History Museum.
The entrance is called "Shachi no mon" meaning the gate of Orcinus. The gate was built on 1838, and the name of the gate is from the bronze statues of Orcinus on the edge of the roof.
The bullet hole is a souvenir from the Saga war in 1874 and can still be seen on the gate.
Inside the gates is where the Saga castle used to be. There is a reproduction of a Honmaru palace (the main building of the castle) that was built by Naomasa Nabeshima, a Lord of Saga during the Edo period. This is the first reproduction of Honmaru palace and the largest wooden reproduction in Japan.
You can enjoy learning about history of Saga by looking various displays.
Let's take a look at the achievements of Naomasa Nabeshima.
A lord with austerity and thriftiness
Known as "abacus lord," Naomasa Nabeshima contributed to the financial reconstruction within the domain he was in charge of.
During Edo period, financial difficulties were prevalent among the Japanese domains and many domains suffered from debts. However, Nabeshima took the initiative to live simply and thrifty so that his people would follow the way.
You could see attempts of this kind of lifestyle in the Saga Castle History Museum.
Here, the hallways are supposed to be wooden, but it has tatami-mat floors in order to double up as a hall as well.
Pine trees were used mainly for building because pine is less expensive and easy to process.
There are some rooms that have remained the same from when the castle existed.
As well as being strict with managing finances, Nabeshima put emphasis and support into agriculture, manufacture and education. Thanks to these economic policies, the Saga domain was able to prepare for modernization in due course.
Technology and Education for modernization
Nabeshima was one of the lords who installed Western technology into policy making in the early stages. Since Nabeshima was in charge of Nagasaki, which was the door to foreign trade, he was able to gain information faster than other domain leaders.
Right after passing the entrance, you can see Western guns the way they used to be displayed. According to historical documents, Nabeshima displayed western guns instead of other firearms in 1855. His intention was to show that the Saga domain owned more imported guns compared to other domains.
To carry on with Nabeshima's foresight, the museum also utilizes new technology to create displays so that people learn history in a joyful way.
In this virtual Saga castle, you can explore the inside of the castle as if you are playing game, meanwhile you can also learn about the history of Saga.
There is a space where you can use the computer to find out more information about Saga.
The audio guidance is available in English, Chinese and Korean.
You can listen to guidance from earphones while walking around the castle.
Noting in Saga?
There might not be anything particularly distinctive in Saga. However, there are wide fields with agricultural products and rich nature such as the mountains and the ocean.
Moreover, with modest lifestyle the lord himself did and because of his foresight, this became the foundation so that people can live peacefully here. This characteristic can be called the uniqueness of Saga.
No need to verbalize it consciously, Saga has rich environment- this might make people think that there is nothing because it is all so natural.
Not as gorgeous as Tenshukaku, the faithful Saga castle shows how Saga values non-descript beauty.
Information
Saga Castle History Museum
Address:Saga-ken Saga-shi Jonai 2-18-1
Hour:9:30〜18:00
Close:12/29 -12/31
Wi-Fi:Yes
Language:English, Chinese, Korean
Other language menu:Yes
Station:Saga station
Acceess:from Saga station bus center No.3, take Bus No.6 and get off at Sagajo ato bus stop.
Entrance fee:Free
Phone:0952-41-7550
HP:Saga Castle History Museum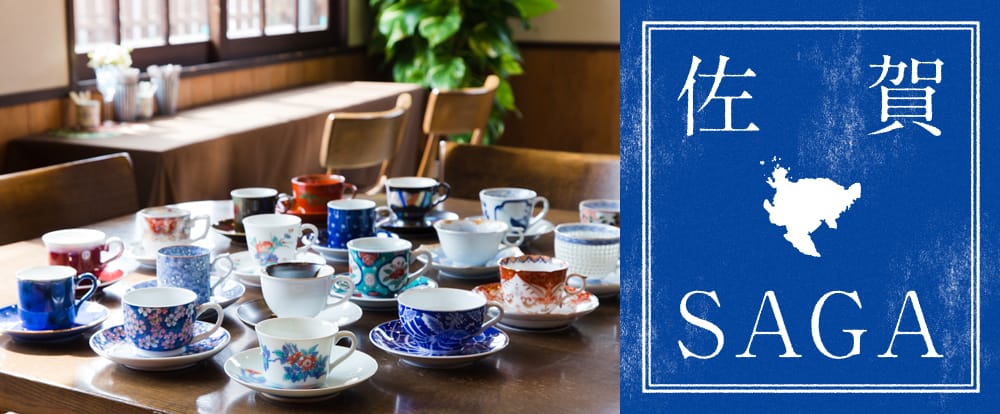 The information presented in this article is based on the time it was written. Note that there may be changes in the merchandise, services, and prices that have occurred after this article was published. Please contact the facility or facilities in this article directly before visiting.