Arita Ware: Established 400 Years Ago, Still Going Strong
This article is about Arita ware, a traditional earthenware which was developed in Saga Prefecture.
The brick fence in the photograph is a "Tonbai Fence." It is built from parts of a disassembled noborigama (climbing kiln). A noborigama is a kiln built along a slope, to increase the production of ceramics. All around the Arita area in Saga Prefecture, you can see these kinds of fences.
This is where "Arita ware," a white ceramic with delicate drawings, has been produced for more than 400 years.
What comes to mind when you hear "Arita Ware"?
Although many people may have heard the word Arita ware, they tend to imagine an expensive, antique teacup. This article will reveal the real appeal of Arita ware.
This is a mechanical porcelain puppet, made from Arita ware, and displayed at the Arita Kan. Visitors marvel at its detail and movement.

Kyushu Ceramic Museum
This toilet bowl at the Kyushu Ceramic Museum is made from Arita ware. The torii (archway), komainu (guardian dogs) of the Suyama shrine, are also made of Arita ware. As you can see, Arita ware isn't all just teacups.
Sending a message to the world
The artisans of Arita ware are using their imagination, and working on all kinds of projects. Many people from overseas have come to join them, and Sebastiao Pimenta (hereinafter referred to as Pimenta-san), is one of them.
Pimenta-san said, "I was shocked when I saw Arita ware. The coloring and shape was exquisite and beautiful. When I came to Arita, I was also shocked to find that most of the work was done by hand, and the town was located in such a remote area."
Pimenta-san can speak five languages. Hoping to spread the word about Arita, he is studying Arita ware, while acting as a guide to the visitors from all over the world, and also using the Internet to send out information.
"I love the town of Arita, the Arita ware itself, and the people that live here. I want to keep learning". Even during the interview, Pimenta-san kept taking notes of the new information he just acquired.
How Arita ware is actually made
To take a look how Arita ware is made, let's visit Koraku Kiln, where Pimenta-san is studying.
1. Design
First of all, the designer makes a sketch.
2. The molds
A potter's wheel is often used to make ceramics, but there is also another process, using molds. A "case" is made from the original mold. Then, a number of "second" molds are made by filling the case with gypsum.
This is the second mold.
3. Applying pressure
After all the second molds are filled with slip, they are pressed from the top.
4. Adjusting the surface
A wet sponge is used to gently smooth out the rough surface.
5 First treatment
After the ceramics are dried, they are loaded into the kiln.
Inside the kiln, the temperature rises to 900 degrees Celsius.
6. Glazing
After the ceramics cools down...
...they will be glazed. Covered by vitreous, a shine that is added to the surface of the ceramics. They also become waterproof.
After the glazing, they are taken to the main kiln to go through the glaze firing, at 1,300 degrees Celsius.
7. Painting and transfer printing
After the glazed firing, comes the painting...
...and the transfer printings.
This is all done by hand.
8. Akaegama
Afterwards, all the pottery are treated at the akaegama, a special kiln with a temperature of 700 degrees Celsius, to make sure that the baking is complete.
9. Inspection
All the ceramics are inspected by hand.
This is how the Arira ware is made, and many people take part in this process.
The constant evolution of Arita ware
Arita ware keeps evolving, thanks to the artisans. They are not held back by tradition, and create various items with new ideas.
Pimenta-san commented, "Everyone should come to Arita. They are sure to be surprised by what they see, like the first time I came here".
Arita ware not only preserves its traditions, but is constantly evolving at the same time. Come and visit Arita, to find the secret of its appeal.
Information
Koraku Kiln
Address: Hei 2512, Maruo, Arita-Cho, Nishi Matsuura Gun, Saga
Hours: 9:00-17:00
Station: JR Arita station
Access:
5-minutes by car from JR Arita station.
10-minutes by car from Hasami-Arita interchange.
Telephone: 0955-42-4121
Fax: 0955-43-2627
Official website: Koraku Kiln (Japanese)
Arita Kan
Address: 1-1-1, Kobira, Arita-Cho, Nishimatsuura-Gun, Saga
Hours: 9:00-17:00
Puppet Plays: 9:30-16:30
Station: JR Kamiarita Station
Access:
20-minute walk from JR Kamiarita Station.
7-minute by car from JR Kamiarita Station.
Telephone: 0955-41-1300
Official website: :Arita Kan
Kyushu Ceramic Museum
Address: Otsu 3100-1, Toshaku, Arita-Cho, Nishimatsuura-Gun, Saga
Hours: 9:00-17:00
Station: JR Arita Station
Access:
12-minute walk from JR Arita Station
Telephone: 0955-43-3681
Fax: 0955-43-2627
Official website: Kyushu Ceramic Museum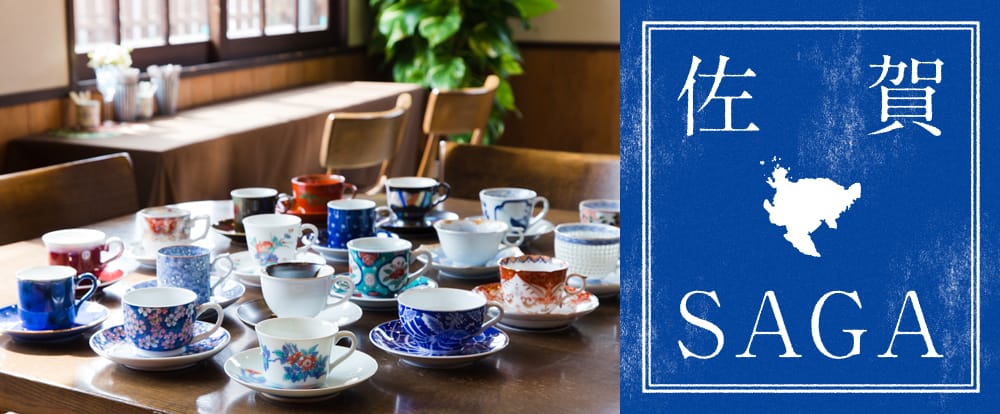 The information presented in this article is based on the time it was written. Note that there may be changes in the merchandise, services, and prices that have occurred after this article was published. Please contact the facility or facilities in this article directly before visiting.