A New Version Of A Classic! Häagen-Dazs The Caramel Crispy Sandwich
Häagen-Dazs releases a new version of their Caramel Crispy Sandwich, the face of this popular classic product series, on January 28, 2020. We introduce the upgraded The Caramel Crispy Sandwich with a review by a MATCHA editor.
A New Version of the Caramel Crispy Sandwich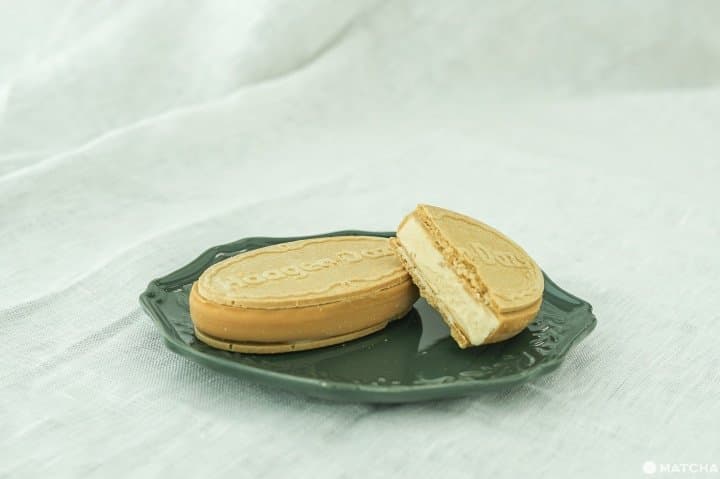 The Häagen-Dazs Crispy Sandwich is a popular classic ice cream product. The Caramel Crispy Sandwich was the first product to be released in the series and is considered the "face" of the Crispy Sandwich lineup.
Following the initial release in 2001, Häagen-Dazs Japan continued to gradually adjust the recipe of the caramel flavor over the years in order to keep up with the times.
The Caramel, quite possibly the "final" version of the Caramel Crispy Sandwich, will be released on January 28, 2020! This version of the classic flavor was entirely developed with the company's strong commitment towards producing delicious flavors.
Now This is Caramel! A Sweet, Milky Creation
The Caramel, just as its name suggests, contains the ultimate caramel flavor.
The dessert allows consumers to enjoy an intense caramel flavor and the rich milk taste found only in Häagen-Dazs products.
This ice cream sandwich gives a fully-satisfying caramel flavor that redefines this classic sweet and salty taste. The fragrant and crispy texture of the wafers creates a heavenly combination with the velvety caramel ice cream and coating.
One of our editors at MATCHA gave the sandwich a try.
"Perfect For Unwinding!" Says Our Editor, Kanittha
Kanittha—MATCHA's Thai editor—noted about the package, "The melting caramel in the image makes it look tasty! It really conveys the sweetness and aroma of caramel!"

Without delay, she tasted the sandwich.

"Wow, it has a strong caramel flavor. As you keep eating, you can really distinguish the caramel flavor from the milk flavor. The trio of rich ice cream, sweet caramel coating, and crispy wafers that make both its texture and flavor so satisfying!" she said with a smile.

Kanittha then shared her dream situation of enjoying The Caramel. "When I'm unwinding on a day off, I'd like to try it with black tea. I imagine that the richness of the caramel and the refreshing black tea would create a new harmony of flavors. It might even be good with an aromatic tea like hojicha (roasted green tea)!"

Häagen-Dazs products are sold at supermarkets and convenience stores in Japan. Try the sweet and milky The Caramel Crispy Sandwich the next time you take a break during your travels!

Written by Mayu
Sponsored by Häagen-Dazs Japan, Incorporated.

The information presented in this article is based on the time it was written. Note that there may be changes in the merchandise, services, and prices that have occurred after this article was published. Please contact the facility or facilities in this article directly before visiting.