Make Chirimen Sansho From Yayoi Your Souvenir Of The Gion Festival!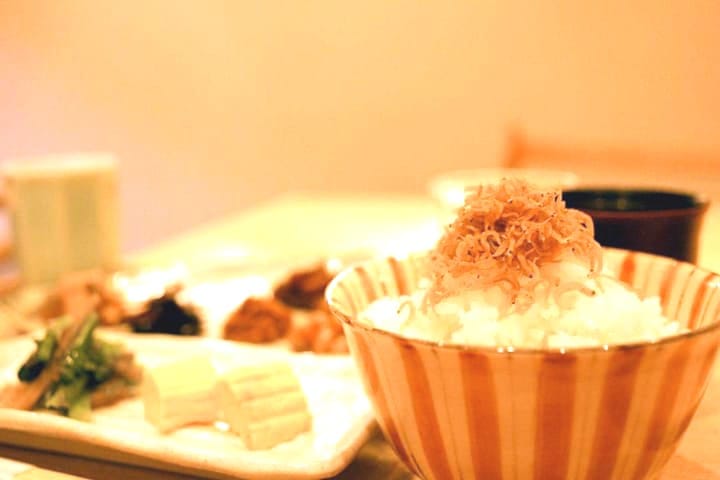 Yayoi in Gion, Kyoto has a tight hold on the hearts of many Kyoto people as a shop where you can buy delicious soy-simmered foods.
When you think of Kyoto in July, the event to keep your eyes on is definitely the Gion Festival, right?
There are bound to be plenty of people that come to Kyoto for the Gion Festival, and there is a shop with a particular dish we definitely want to introduce to these visitors.
That is the chirimen sansho from Yayoi. Do you know what it is?
Chirimen Sansho: Small but Piquant and Great with Rice
Yayoi was established in 1982. Of the shops lining the streets of Gion, Kyoto, it is a relatively new shop. However, the fact that you can taste high-quality tsukudani (*1) and relax in such a pleasant space in this shop is what has grabbed the hearts of many.
Chirimen sansho is a preserved dish featuring small fish and Japanese peppers simmered in soy sauce. In this one dish, you can enjoy the spiciness of Japanese peppers alongside the natural deliciousness from the soy simmered fish.
*1 Tsukudani: a dish featuring food preserved in soy sauce.
A beautifully arranged Japanese garden has been placed inside the shop grounds.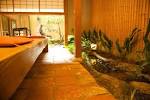 The lovely interior woven in harmony with the exterior.
Along with being able to purchase regular chirimen sansho here, you can also enjoy season-limited flavorings such as yuzu fruit.
They're also packaged in aesthetically pleasing paper wrapped jars, which are sure to delight both shoppers and gift receivers alike.
In Japan, there is a proverb that goes "(he) is small, but great in ability." It is a metaphor that means that something may be small, but cannot be trifled with as it has outstanding power or ability; it certainly is a word that is perfect for Yayoi's chirimen sansho.
The refreshing spiciness of this dish is perfect for the summer.
Eat Authentic Kyoto Flavors in a Café
A hallway deep within the shop will lead you to another area.
You will arrive at this café area. Not only can you order from a café menu that consists of coffee, parfaits, and other items, but light meals can be eaten here as well.
Here's a tray where you can have your fill of various kinds of soy-simmered foods like rice and chirimen sansho or kombu kelp and bamboo shoots.
Chirimen sansho isn't only eaten plain.
You can also enjoy it by putting a scoop on top of freshly steamed rice, then pouring tea over it ochazuke-style in a way that is unique to Japan.
Definitely please take this opportunity to try out some different aspects of Japanese food culture by testing out ways to enjoy these delicious dishes.
Experiencing Kyoto With Your Stomach
Kyoto's appearance changes with the four seasons and always offers entertainment to those that visit this region.
Whether it be to take a break or to satisfy your appetite when you're feeling a bit peckish, please come visit Yayoi and experience the flavors of Kyoto.
Information
Chirimen Sansho Yayoi
Address: Kyoto, Kyoto, Higashiyama, Gion Shimogawara Kiyoicho 481
Hours: 10:00 – 18:00 (café's last order is at 17:00)
Closed: Wednesdays
Nearest Station: Kawaramachi Station, Hankyu Line or Gion-Shijo Station, Keihan Line
Access: 10 minute walk from Exit 1 of Kawaramachi Station, 7 minute walk from Exit 6 of Gion-Shijo Station
Phone: 075-531-8317
Official Website: Yayoi

The information presented in this article is based on the time it was written. Note that there may be changes in the merchandise, services, and prices that have occurred after this article was published. Please contact the facility or facilities in this article directly before visiting.