Handicrafts to keep traditional techniques alive in Saga
Saga prefecture keeps traditional handicraft products and its professional techniques alive. Are you interested in the beautiful handiwork of professionals? Why don't you join a workshop where you can experience hands-on activities in Saga?
Handmade paper fascinates you with a distinctive touch
"Hizennaowashi (肥前名尾和紙)" is one of the Japanese traditional handmade papers produced in Saga. This was named after a region called "Hizen (肥前)", which is the previous place name of that area. Their secret recipes for these beautiful products are self-cultivated raw materials (paper mulberry trees) and their traditional techniques with 300 years of history which has been inherited from the Edo period. With these techniques, Hizennaowashi is able to have a distinctive paper texture.
You might be surprised to see what Hizennaowashi can be used for. Wallpaper for architectures, lightings, place mats and stationeries are created with this traditional paper to enjoy traditions in modern life.
With lighting at home and your fancy Hizennaowashi, you can even make your own lampshade! The warm light makes you relax, and your room feels more comfortable.
Glassware handiwork techniques never changes
"Hizen-vidoro (肥前びーどろ)",indigenous product of Saga, also keep its techniques alive since the Edo period. It is well-known by "Jappanfuki (ジャッパン吹き)", which is a unique process of blowing up the glass, like blowing a trumpet in order to shape glassware.
The professionals are careful and gentle enough to avoid blowing in impure substances other than air. This is the reason why Hizen-vidoro has a smooth surface.
You can also find lampshades made with Aritayaki (有田焼), traditional porcelain products in Saga, and Hizen-vidoro, and plateware that you might want to use for special occasions. Endless numbers of fascinating products are waiting for you!
Gold and silver threads make elegant woven fabric
Photo by Saga Prefecture Website
If you are looking for a traditional woven fabric in Japan, you cannot miss out on seeing "Saganishiki (佐賀錦)" . Two specific threads are used in order to weave Saganishiki: one is made of gold-silvered washi (和紙: Japanese handmade paper), and the other is colored silken threads. The techniques have been passed down from generation to generation in Saga. Everybody wants to have a Saganishiki luxurious Kimono or Obi (帯: sash to tie up Kimono) even today.
Photo by 佐賀県観光連盟HP
Saganishiki handbags or clutch bags are a good idea for souvenirs!
Which workshop would you like to join? Visitors are also welcome for a tour, so make a reservation and experience these beautiful traditions of Saga!
Information
 Hizennaowashi (肥前名尾和紙)
Addess: 4754 Nao, Yamatocho, Saga City, Saga Prefecture
Phone: 0952-63-0334
Opening Hours: 9:00 to 17:00 (exhibition pavilion)
Closed Days: None
Station: Saga Station on JR Line
Access: About 40 minutes to the North from JR Saga Station by car.
Official HP: 肥前名尾和紙 (Japanese only)
Soejima Glassware Co.,Ltd (Hizen-Vidoro)
Adress: 106 Sayano Motomachi, Saga, Saga Prefecture
Phone: 0952-24-4211
Opening Hours: 9:00 to 18:00
**Workshops (reservations are must)
For individuals: the 3rd Saturday and Sunday every month
For groups (over 8 people): as needed
Closed Days: Sundays and holidays, and every 2nd and 4th
Station: Saga Staion on JR Line
Access: Take a bus from JR Saga Station (Saga City Bus, Tokuman/Kubota Line) to "Nishitashiro (西田代)" stop. 5 minutes walk from the bus stop
Official HP: 肥前びーどろ (Japanese only)
Saganishiki fukko kyougikai (佐賀錦振興協議会)
Address: The Saga City Cultural Museum, The Old Fukuda Residence 4-3-15, Matsubara, Saga, Saga Prefecture
Phone: 0952-22-4477
Opening Hours: 9:00 to 17:00 (workshops are available until 16:30pm)
Closed Days:Closed: Mondays (If it is a holiday, closed on Tuesday), the day after national holidays (except when holidays are on Saturdays and Sundays), and Dec 29 to Jan 3 (new-year breaks to organize documents)
Station: Saga Station on JR Line
Access: Take a bus from JR Saga Station at Bus Center bound for Katatae (片田江) to "Gofuku Motomachi (呉服元町)" stop. 3 minutes walk from the bus stop. Or about 30 minutes from Saga Station on foot, otherwise about 8 minutes by taxi
Official HP: 佐賀錦復興協議会 (English)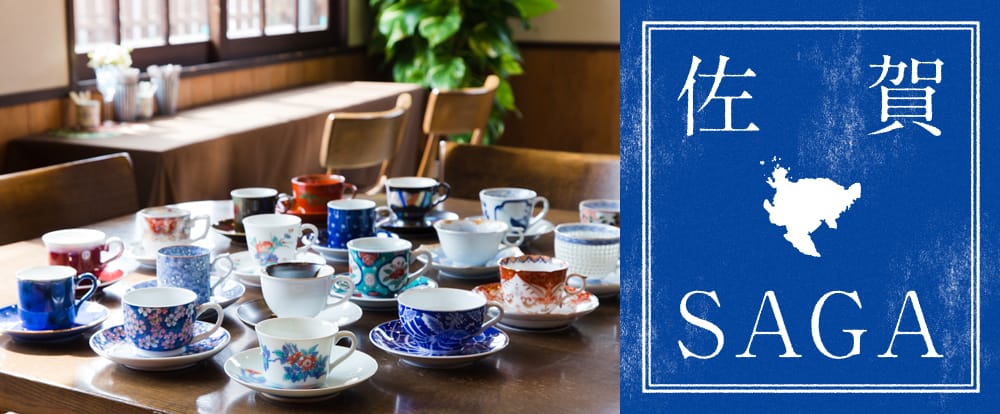 The information presented in this article is based on the time it was written. Note that there may be changes in the merchandise, services, and prices that have occurred after this article was published. Please contact the facility or facilities in this article directly before visiting.