Explore Anime and Pop-Culture Spots With the SEIBU 1-Day Pass
Anime and pop culture fans will surely want to visit the Tokiwaso Manga Museum and the Kadokawa Culture Museum, which opened in 2020. Use the convenient SEIBU 1-Day Pass to travel to these museums and other anime-related destinations such as Oizumi Anime Gate and Otome Road.
Anime Culture Spots along the Seibu Ikebukuro Line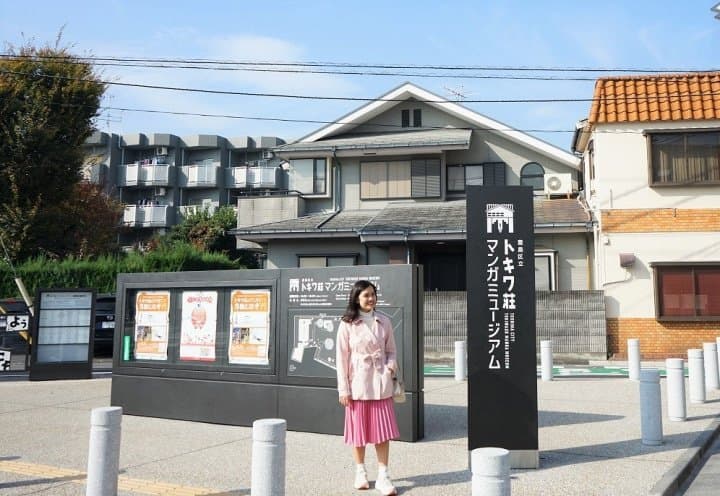 Anime culture has had a great impact in Japan and worldwide. The idea of taking a trip to explore anime and pop culture spots thrilled me! This itinerary allowed me to feel and learn about the history of how famous manga artists created their art at the Tokiwaso Manga Museum, take pictures with statues of popular anime characters at Oizumi Anime Gate, and discover art and anime history at the Kadokawa Culture Museum.
The most convenient way to travel to all these anime-related places the SEIBU 1-Day Pass (1,000 yen). This ticket allows unlimited train rides on the Seibu Railway lines for one day. (*The limited express fee is not included.)
9:00 - 10:00 -- Stroll around Otome Road in Ikebukuro
Ikebukuro is a bustling part of the city even at any time of day, but not that busy in the morning, so I started my trip from here.
This street, called Otome Road, is strongly associated with female anime fans because of the many shops offering anime-related goods for women. You'll also find butler cafes, where you can feel like a princess for a day. Collaboration cafes serving menus decorated with anime and game characters are also popular. You'll see people lining up at the entrances early in the morning.
There are three animate cafes in the area, which are known not just for their food menus but also for the limited merchandise that they offer, such as character goods, figurines, comics, and magazines.
10:00 - Purchasing the SEIBU 1-Day Pass
The SEIBU 1-Day Pass can be purchased at the SEIBU Tourist Information Center Ikebukuro, located near the East Exit of Ikebukuro Station.
The staff can help you with information on how to get to your preferred destinations, and even give you pamphlets in English. Also, depending on the day, the staff can assist you in other languages such as Chinese, German, Malay, and Portuguese.
You can choose between the SEIBU 1Day Pass (1,000 yen), which is valid only for the date of purchase, and the SEIBU 2Day Pass (2,000 yen), which can be used for two consecutive days. In order to buy this ticket, you'll be required to show your passport or residence card.
10:25 - 10:29 -- Traveling to the Tokiwaso Manga Museum
After purchasing your ticket, take a local train on the Seibu Ikebukuro Line. You'll reach Higashi-Nagasaki Station in four minutes. This is our stop!
A monument of Leo and Lyra welcomes you at the station. They are the creation of Tezuka Osamu, one of the artists featured at the Tokiwaso Manga Museum. From here, it's about an 8-minute walk to the museum.
10:45 - 12:00 -- Manga and Anime History at the Tokiwaso Manga Museum
Toshima Ward Tokiwaso Manga Museum opened in July 2020. It is a reconstruction of Tokiwaso, a facility where many pioneering manga artists lived and created in the 1950s and 60s. Some of the artists associated with Tokiwaso are Tezuka Osamu (1928-1989), the creator of Astro Boy, Fujiko F. Fujio (1933-1996), who created Doraemon, and Hideko Mizuno (born 1939), the creator of many manga works for girls.
The building was recreated to look as it was during the time the artists lived here. The first floor is a lounge where you'll find a chronology of manga history, a display of works by Tokiwaso artists, and dioramas of the Tokiwaso Villa inhabited by manga creators.
The museum also has a temporary exhibition area on the first floor, which hosts special manga-related exhibitions and events.
On the second floor, there are recreations of the rooms where each artist lived and worked. Visiting these rooms, you can feel how passionate these creators were. It is a very inspiring exhibit.
Please note that a reservation is required in order to visit this museum. Reservations can be made online.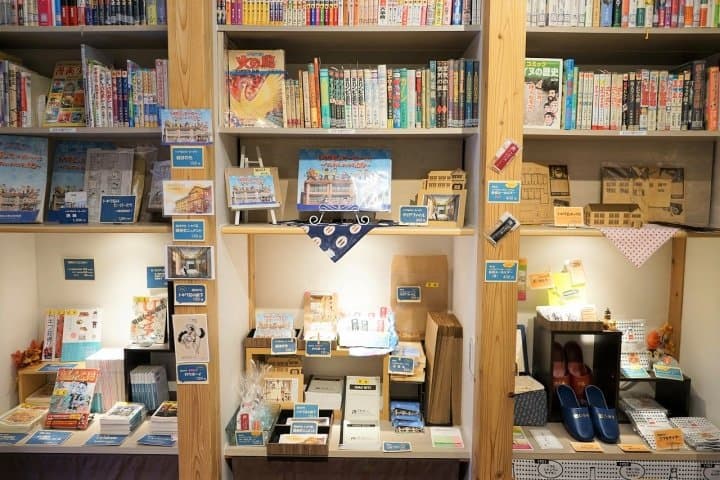 Walk about 8 minutes further along the street and you'll reach a facility called Tokiwaso-dori Oyasumidokoro. Here, you can find original museum goods and souvenirs.
Visitors can also see a recreation of manga artist Hiroo Terada's room, as well as an exhibit related to Tokiwaso on the second floor. (*The room will be open to the public after the end of January, 2021. The photo above was taken in November 2020.) Here, you can take pictures of yourself in the room.
Two buildings away from Tokiwaso-dori Oyasumidokoro, you can find Tokiwaso Manga Station, a facility where you can freely read manga books. Some English manga books are available, too.
12:06 - 12:27 -- Travel to Nerima, the Birthplace of Anime
Our next destination is Nerima Ward, known as the birthplace of anime. From Shiinamachi Station, take a local train on the Seibu Ikebukuro Line and get off at Oizumi-Gakuen Station in Nerima.
12:30 - 13:00 -- Nostalgic Encounters in Nerima at Oizumi Anime Gate
Home to several anime and movie production companies, Nerima Ward is the first district in Tokyo where large scale anime production started in Japan. In addition to having been featured as a location in several anime works, Nerima often hosts events and cultural projects featuring anime.
Oizumi Anime Gate, located near the North Exit of Oizumi-Gakuen Station, is a monument that celebrates Nerima as the birthplace of anime.
You can actually take photos with the bronze statues of five famous anime characters: Atom from "Astro Boy," Tetsuro Hoshino and Maetel from "Galaxy Express 999," Jo Yabuki from "Tomorrow's Joe," and Lum from "Urusei Yatsura."
13:00 - 14:00 -- Lunch near Oizumi-Gakuen Station
There is a shopping mall with a food court right near Oizumi Anime Gate. The restaurants inside are casual and ideal for lunch.
14:07 - 14:38 -- Travel to Higashi-Tokorozawa
To reach our next destination, the Kadokawa Culture Museum, take a local train on the Seibu Ikebukuro Line and get off at Akitsu Station. From here, head to the JR Shin-Akitsu Station, which can be reached in about 8 minutes on foot.
Take a train on the JR Musashino Line heading to Tokyo and get off at the first station, Higashi-Tokorozawa.
Please note that the SEIBU 1-Day Pass does not cover rides on the Musashino Line, so you'll need to buy a separate ticket, which will cost you 140 yen.
Once you exit Higashi-Tokorozawa Station, head toward Sakura Town and the Kadokawa Culture Museum. You'll notice that the manhole covers on the way are decorated with anime characters. These covers light up at night. They make the walk to and back from Sakura Town really enjoyable.
15:20 - 16:30 -- Explore the Kadokawa Culture Museum
The Kadokawa Culture Museum, located in Tokorozawa Sakura Town, had its grand opening in November 2020. The design of this impressive structure was supervised by Kengo Kuma, a renowned architect. I was awestruck the moment I saw it and couldn't wait to step inside.
There are several galleries within the museum, which features both permanent and temporary exhibitions.
Pop culture fans might want to check out the Manga and Light Novel Library on the first floor. On the same floor is the Grand Gallery, which features special exhibitions. When we visited, we were able to see YOKAI PANDEMONIUM 2020, an exhibition about monsters and demons in folk culture from various regions in Japan. This exhibition was curated by Hiroshi Aramata, a contemporary author and researcher.
The third floor hosts the EJ Anime Museum. The exhibition features manga and anime series covered in Newtype, a magazine published by Kadokawa Shoten, a major Japanese publishing house. This exhibition marks Newtype's 35th anniversary.
The exhibition is like a maze through anime history. It brought back many memories of the anime series I watched when I was younger.
Near the exit, there is a souvenir shop with anime-related goods.
Next, we visited Edit Town on the fourth floor. This is an extensive library with approximately 25,000 books organized in categories like Japanese culture, science, and art. Some of the books are in foreign languages, too. A visit here is like walking in a dreamlike place full of books. Visitors can freely take books and browse through them.
The giant Bookshelf Theater is also impressive. At fixed times every day, movies are projected against these bookshelves, creating a surreal view.
The fifth floor of the Museum has a gallery dedicated to Musashino, the historical region where Tokyo and Tokorozawa are located. The gallery features exhibits with videos and photos, as well as a library. SACULA DINER, a restaurant offering refined dishes made with local ingredients, is also located on this floor.
Please note that the special exhibitions on the first and third floor require separate tickets.
16:30 - 17:00 -- A Wonderful Outdoor Installion by TeamLab
Right outside the Kadokawa Culture Museum, in Higashi-Tokorozawa Park, there is an installation by teamLab, a famous digital art unit. The exhibit features ovoid objects that react to human touch by changing color and emitting sounds.
Visitors can walk around the park surrounded by a surreal atmosphere that's enhanced by the relaxing soundscape of the installation.
Near the entrance is Musashino Woods Cafe. You can enjoy viewing the exhibition from here while tasting their delicious sakura anman (a sweet dumpling filled with sakura-flavored red bean paste) and green tea (*the set costs 400 yen before tax).
Details on tickets and admission can be found on the official website of the exhibition.
17:17 - 17:31 -- Travel to Tokorozawa Station
Our last stop is Tokorozawa Station, the ideal place to pick up some souvenirs from our trip!
From Higashi-Tokorozawa, take a train on the JR Musashino Line toward Fuchu-Honmachi and get off at Shin-Akitsu Station. Walk 8 minutes to reach Akitsu Station and use the SEIBU 1-Day Pass to take a local train on the Seibu Ikebukuro Line to Tokorozawa, the next station.
17:35 - 18:30 -- Souvenir Shopping at Grand Emio Tokorozawa
Gran Emio Tokorozawa is a shopping complex adjacent to Tokorozawa Station that opened in 2018. On the first floor, there are shops selling sweets and snacks that are ideal as gifts or souvenirs.
I found delicious Japanese sweets such as anmitsu desserts, lemon cake, and puddings. These treats were all delicious and really brightened the day for my friends and family.
18:39 - 19:04 -- Return to Ikebukuro Station
To return to Tokyo, take an express train from Tokorozawa Station to Ikebukuro using your SEIBU 1-Day Pass.
An Inspiring Day Exploring Pop Culture
Traveling using the SEIBU 1-Day Pass was very convenient; I was able to explore so many inspiring places while saving money on transportation.

If you plan to visit new landmarks like Tokiwaso Manga Museum and Kadokawa Culture Museum, using the SEIBU 1-Day Pass is highly recommended!

Route Summary
Ikebukuro Station → Otome Road → Higashi-Nagasaki Station → Tokiwaso Manga Museum → Oizumi-Gakuen Station → Lunch near Oizumi-Gakuen Station → Akitsu Station → Higashi-Tokorozawa Station → Kadokawa Culture Museum → TeamLab Acorn Forest Installation → Tokorozawa Station → Souvenir shopping at Gran Emio Tokorozawa → Ikebukuro Station

Expenses
Transportation: 1,000 yen (SEIBU 1-Day Pass) plus 280 yen (JR Musashino Line)
Entrance fees: about 5,000 yen
Lunch, snacks, and souvenirs: around 3,000 yen

The writer visited these facilities on November 19, 2020.

Supported by Seibu Railway

The information presented in this article is based on the time it was written. Note that there may be changes in the merchandise, services, and prices that have occurred after this article was published. Please contact the facility or facilities in this article directly before visiting.