10 Fantastic Shinjuku Ramen Shops Recommended By A Ramen Enthusiast!
Shinjuku: An Abundant Variety of Ramen Shops
Shinjuku is where many people gather. This city is home to so many ramen shops that it can be called the most competitive ramen ward in Tokyo, and one where the quality of its ramen shops is also very high.
There are just so many ramen shops that there are likely many that are conflicted on where to go. To solve those worries, our writer, a ramen super enthusiast who has eaten over 5000 ramen bowls in total and about 900 bowls of ramen each year, will introduce truly delicious ramen shops selected from those he has tried himself.
1. Tsukemen Gonokami Seisakujo: Unique and Rich Shrimp Tsukemen!
Shrimp Tomato Tsukemen with a soy-marinated soft boiled egg and meat toppings (1180 yen plus tax).
In Shinjuku is our writer's most favorite tsukemen in Tokyo, the Shrimp Tomato Tsukemen (880 yen plus tax) at Gonokami Seisakujo.
Though this shop doesn't add any MSG to its dishes, shrimp oil, from which you can sense the fragrance of the shrimp, is added to a tonkotsu gyokai-based soup (seafood soup added to a pork bone broth) to give it a richness that is full of flavor. You can taste the flavors of the shrimp even more strongly than if you were to eat it as it is without the oil. This is likely a dish that no other ramen shop would be able to imitate even if they wanted to.
Although ramen made with shrimp in its soup may sometimes be found in other shops, the ramen at Gonokami Seisakujo has an extraordinary flavor. If you love shrimp and ramen, then the ramen here is something you should definitely try.
Out of all the Shinjuku ramen shops introduced in this article, this shop in particular has the longest lines, but is well worth the wait to eat.
2. Menya Syo Main Shop: An Exquisite Chicken-Based Soup!
Menya Syo Main Shop is a super popular ramen shop that receives particularly high ratings no matter where you look in the entire area of Tokyo, not to mention in Shinjuku.
The Flavored Chicken Dashi Deluxe Shio Ramen (990 yen plus tax) pictured is a soup packed with chicken flavor while being transparent and is exquisite. It made our writer want to ask for seconds of the same ramen right then and there.
The shop is located a bit of a distance from the station but is worth going out of your way to dine at. This is one well-known shop that you definitely must visit in Tokyo. The wait staff are also very friendly and often there will be employees that are proactive in communicating with their customers.
The limited ramens that are sometimes served at Menya Syo also have a great reputation with a numerous number of regular customers that visit especially for these limited ramens.
Our writer particularly recommends the Miso Ramen available only on Wednesdays. If you'll be eating ramen in Shinjuku on a Wednesday, then definitely please make your way to the Menya Syo Main Shop.
3. Nichome Tsukemen GACHI: Unique American Tsukemen!
Located in the Shinjuku area is Nichome Tsukemen GACHI, a popular ramen shop that serves an extensive menu. The tsukemen, made with special attention to the thick homemade noodles and chicken in the rich chicken soup, is the star dish of the restaurant.
The Sio DX (990 yen plus tax) pictured is a ramen already topped with toppings such as a soy-marinated soft boiled egg, fried fermented bamboo shoots, and more. Unusual toppings, such as fried chicken, are also added as toppings at this ramen shop.
If you eat the fried chicken together with the rich soup and voluminous noodles, then it is sure to be able to satisfy even those with huge appetites.
The interior is constructed with the concept of being an American tsukemen restaurant and is decorated with drum containers to give it that American film-esque atmosphere. The ceiling is constructed to be high and spacious so that you can leisurely enjoy your ramen or tsukemen.
Aside from standard salt flavors, there is also a teriyaki flavored ramen. It is only at Nichome Tsukemen GACHI where you can taste this kind of ramen out of the many ramen shops in Shinjuku.
Highly rated by many, a large number of overseas tourists visit the shop too.
4. Menya Musashi Shinjuku: The Pioneer of the Ramen Boom!
The Musashi Ramen with stewed pork and a soy-marinated soft boiled egg (1150 yen plus tax with added toppings)
The main shop of Menya Musashi is a popular ramen shop that can be said to be the pioneer of the ramen boom. Even now, after the number of ramen shops have increased, its popularity and power are still going strong as the shop continues to bustle with customers.
The double soup ramen, a combination of a meat-based soup made from pork and chicken together with a Japanese-style soup made from katsuobushi (dried bonito flakes) and niboshi (dried sardines), is something our writer recommends if you want to eat a ramen that you definitely can't leave out of your list.
The shop is also enthusiastic in their development of limited ramens. The style of Menya Musashi constantly continues to evolve and is surely fit to be called the king of the ramen world.
Menya Musashi has numerous affiliate shops located throughout Tokyo aside from its Shinjuku location that offer ramen with varying fundamental concepts save for a portion of the locations. If you take a liking to the ramen at the Shinjuku location, then definitely please try visiting the other locations as well.
5. Fuunji Ramen: The Leading Seafood Pork Broth Tsukemen in Tokyo!
If you feel like eating tsukemen made with a rich seafood base, then we definitely recommend Fuunji Ramen.
It's so rich that almost no soup will be left once you finish eating the noodles, so it would be best to pay attention to your remaining soup if you order a large serving or larger like in the Great Valued Tsukemen Large (1000 yen plus tax) pictured above.
Our writer personally believes that the best way to properly enjoy both the noodles and soup is to make sure to leave a bit of soup by dipping about half of the noodles in the soup.
The staff at Fuunji Ramen are very meticulous and warm. Due to their hospitality, you can comfortably enjoy your ramen or tsukemen even in such a constantly crowded shop. The waiting times for the lines are unexpectedly short due to the fast rotation of customers.
6. Ebisoba Ichigen Shinjuku: Taste New Sapporo Specialties in Tokyo!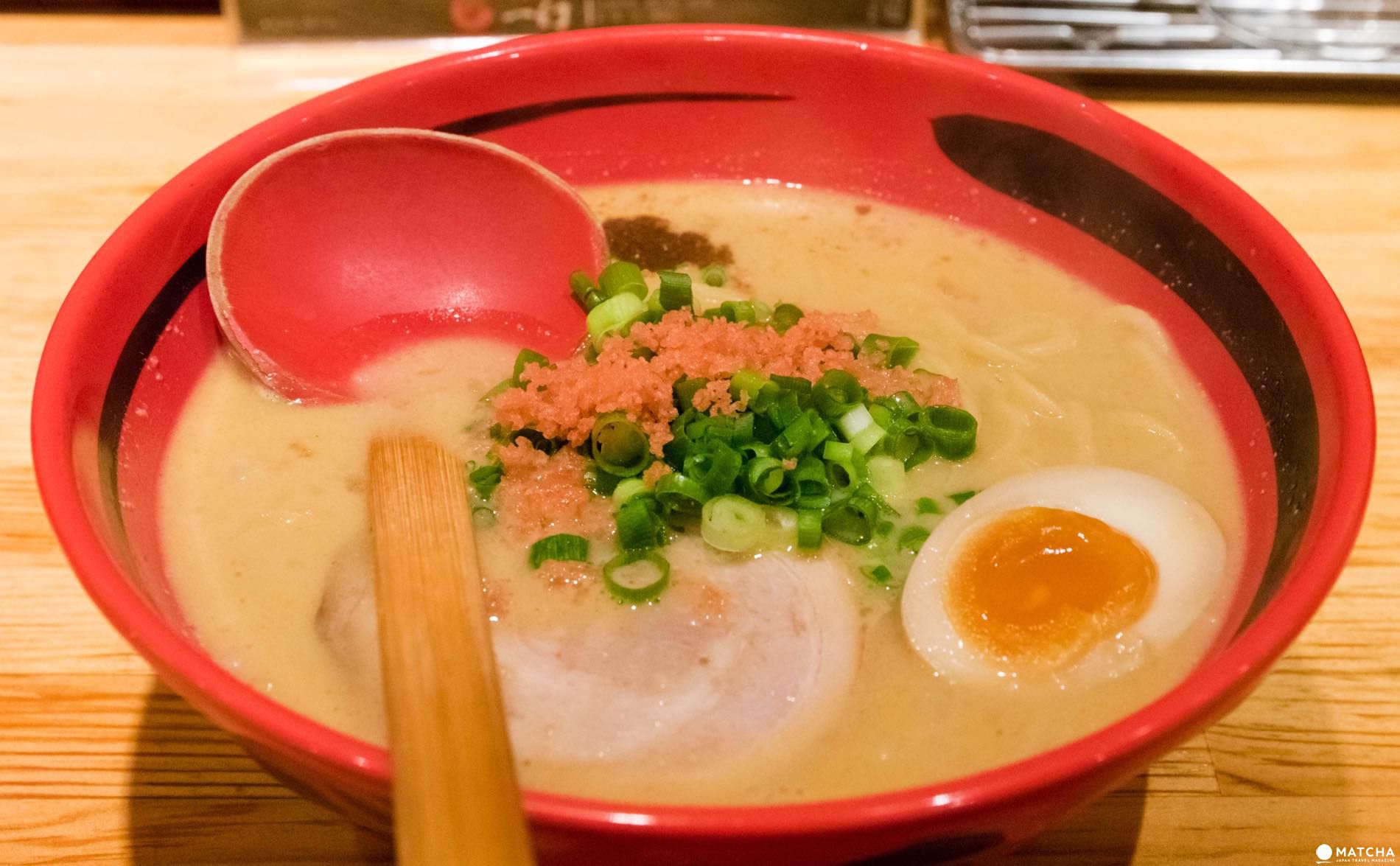 Ebisoba Ichigen is a famous ramen shop that is based in Sapporo, Hokkaido, but has now expanded to Shinjuku. Despite the fact that shrimp ramen has now been on the increase, Ebisoba Ichigen is a shop that has a pioneer-like existence.
The soup, made by extracting flavor from sweet shrimp, has a deliciousness that shrimp-lovers won't be able to get enough of with its robust shrimp flavor. Shrimp oil is also used as a flavored oil, making the dish into a ramen that has a flavor and fragrance that is thoroughly made with all sorts of shrimp.
The main shop in Sapporo has already been established as a new specialty product of Sapporo. The fact that this ramen can be easily eaten in Tokyo has the shop constantly bustling with customers.
There are three types of ramen flavors – shoyu (soy sauce), shio (salt), and miso – while you can select three levels of richness for the shrimp soup. If you're someone that loves shrimp, then we recommend the Ebi Shio Sonomama (780 yen plus tax) in the photo. Through this dish, you can enjoy the strongest shrimp flavor on top of having a straightforward shrimp soup flavor.
7. Yakiago Shio Ramen Takahashi Main Shop: Exquisite Soup Made With Flying Fish!
The "ago" in the shop's name comes from the name for flying fish. In Japan, cooked flying fish is known as a luxury ingredient.
At Ramen Takahashi, they serve ramen made using generous helpings of cooked flying fish. The Yakiago Shio Ramen (800 yen plus tax), their most famed dish, is characterized by being strong and robust in taste while having a flavorful soup through which you can taste its great quality.
This ramen surprisingly gives an almost impossible to make impression thanks to the combination of its handmade noodles and the broth, and as a result, is a dish that possesses both delicious flavor and originality.
After you finish eating your ramen noodles, we recommend pouring your remaining soup over rice and eating it in an ochazuke-like (tea over rice) fashion.
The bright and clean interior along with the warm reception from the employees are features that'll make you want to visit this shop. Ramen Takahashi, as of March 2018, also has branches in Ginza and Ueno aside from its Shinjuku location, so it would be a great place to visit for food after sightseeing and shopping.
8. Misoya Hachiro Shinjuku: A Branch Brand Managed by a Well-Known Shop!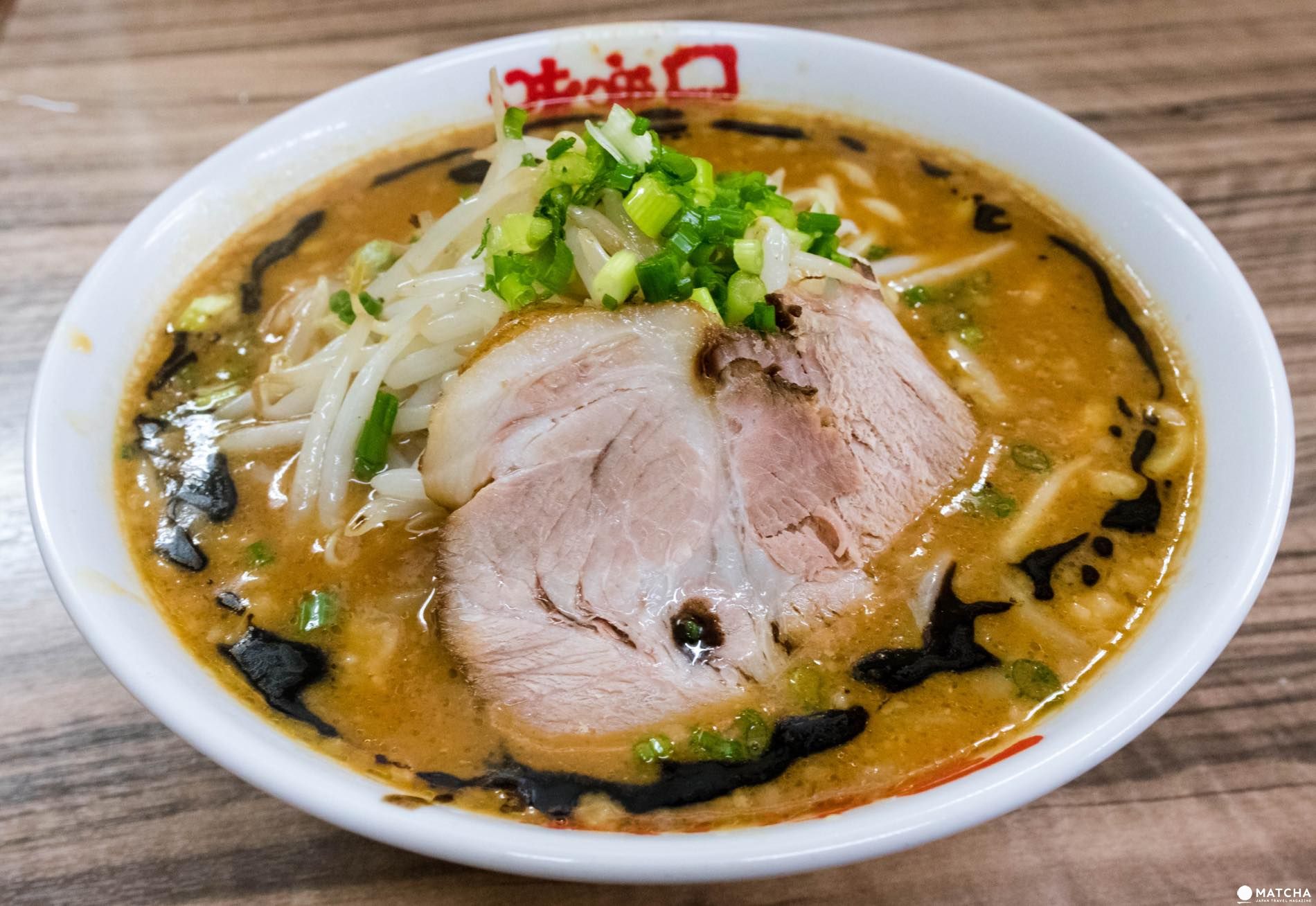 Misoya Hachiro is a specialty miso ramen shop developed by Nantsuttei, a famous ramen shop that has expanded even to Thailand and Singapore.
The Miso Ramen (780 yen plus tax) pictured is a combination of a pork bone broth, miso sauce, and a secret black garlic oil that is both distinctive and rich in flavor.
The noodles are thick and match the substantial soup perfectly, allowing this dish to retain all of its richness. We're also happy to note that an upgrade to a large serving is free. This ramen has also gained high approval from customers with huge appetites due to overall being a substantial ramen topped with plenty of bean sprouts and other vegetables.
Aside from the standard miso ramen, there are also a variety of other miso ramen prepared at Misoya Hachiro and include a unique lineup consisting of curry miso ramen, tomato miso ramen, and more. Our writer personally recommends the Curry Miso Ramen (900 yen plus tax). At the end of your meal, please also try adding rice to your bowl.
9. Sugoi Niboshi Ramen Nagi Shinjuku Golden Street: Only One Unique Type of Niboshi!
Though there may be several niboshi (*1) ramen shops in Shinjuku, our writer personally recommends Sugoi Niboshi Ramen Nagi.
The soup of the Sugoi Niboshi Ramen (820 yen plus tax), the namesake of the shop, uses large amounts of more than 20 types of niboshi handpicked from throughout Japan and has a slightly strong flavor. As a result, it has a very strong impact, making it a rich and original niboshi ramen that can't be imitated by other shops.
The bitterness from the niboshi has been suppressed and is a flavor that most people would likely be able to enjoy. It's both original and easy to eat. We definitely hope that you try this ramen, even if you're someone that isn't good with or rarely eats fish. The noodles are homemade and are combined with thick curly noodles that give it outstanding compatibility with the soup.
Sugoi Niboshi Ramen Nagi only has three locations in Shinjuku. The two locations on Golden Street and in Kabukicho are especially easy to visit no matter the situation, whether it be during lunch or after drinking, due to being open 24 hours.
*1 Niboshi: small fish (sardines) that have been simmered and dried in salt.

10. Ramen Tatsunoya Shinjuku Otakibashi-Dori: The Flavor of Fukuoka, Home to Tonkotsu Ramen!
Photo courtesy of Ramen Tatsunoya
Ramen Tatsunoya is a popular ramen shop that began in Fukuoka, the home of tonkotsu (pork bone) ramen, and has since branched out. The soup at the shop is mild and easy to drink while being robust in flavor, making it a masterpiece.
The Tonkotsu Kokuaji (800 yen plus tax) in the photo has a tonkotsu broth with added flavored garlic oil and salty miso, resulting in the flavor of the dish to become even deeper.
Karashi takana (*2), mustard bean sprouts, and more are available on the table as toppings. One recommended way of eating your ramen is to enjoy the change of flavors by adding in toppings during your meal.
The Tsukemen Motsu (850 yen plus tax), a dish limited to the shops in Tokyo, is also a popular menu item. The dish achieved second place at the Dai Tsukemen Haku, a ramen and tsukemen event that gathers together famous ramen shops from throughout Japan, so it's guaranteed to be delicious.
*2 Karashi Takana: pickled green vegetables such as mustard greens that are seasoned with chili peppers, minced, then sautéed in oil.

Encounter Delicious Ramen Any Time in Shinjuku
The sheer number of ramen shops in Shinjuku is the result of the many people that gather in that city day or night, and these crowds also encourage a diverse range of delicious ramens varieties to fill the shops. There are many ramen shops that have long business hours and never close, which is surely a unique feature of the Shinjuku ramen scene.

By all means, please use this article as reference if you'll be eating ramen in Shinjuku.

The information presented in this article is based on the time it was written. Note that there may be changes in the merchandise, services, and prices that have occurred after this article was published. Please contact the facility or facilities in this article directly before visiting.