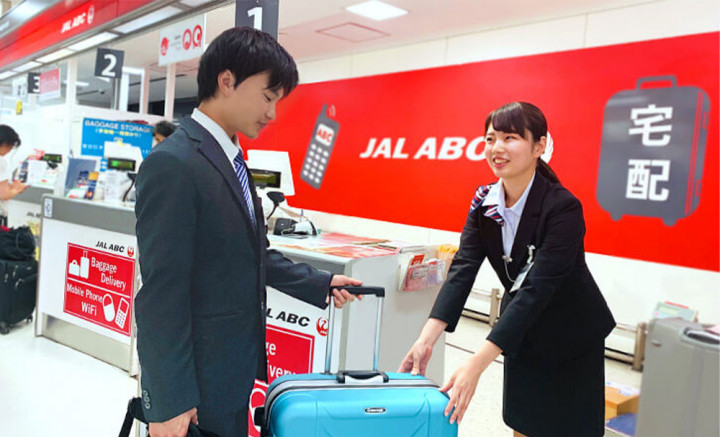 JAL ABC
Airport Luggage Delivery Service
【On Arrival】
① At the JAL ABC arrival counter, show your coupon or use coupon code 4047. Fill out the form, and your luggage will be taken care of!
②Enjoy your time sightseeing.
③Your luggage will be waiting at the designated spot.


【On Departure】
①Make a reservation at the official site, or call the JAL ABC office, and use coupon code 4047.
②A driver will arrive at the designated time and provide a receipt.
③Your luggage will be waiting at the JAL ABC departure counter. Just hand the receipt to the staff!

Expiry Date 2023-03-31 23:59:59
Conditions of Use
200 yen per bag including tax. This price applies to both arrival and departure.
This coupon cannot be used with other campaigns or coupons.
Available at the JAL ABC counters at Narita, Haneda, Chubu, and Kansai Int'l Airports.