Disney FLAGSHIP TOKYO: Experience the World of Disney in Shinjuku
This service includes sponsored advertisements.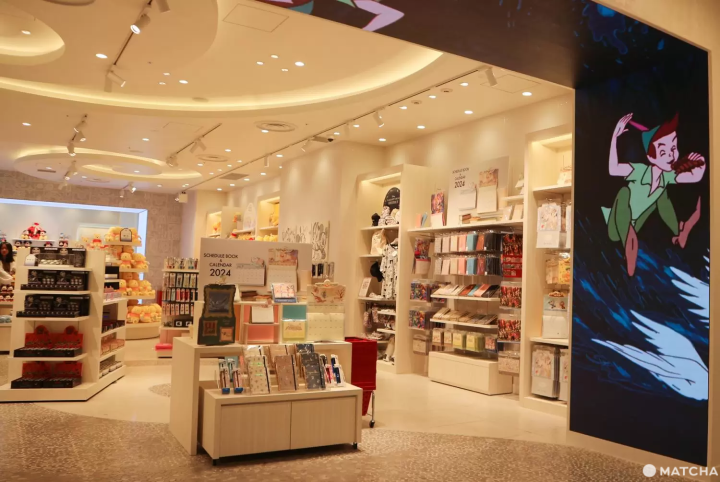 Disney FLAGSHIP TOKYO is Japan's largest Disney store and its flagship location. Read on and find out how to enjoy its many attractions, from limited-edition goods perfect for commemorating your visit to Tokyo to information on seasonal in-store decorations.
Disney FLAGSHIP TOKYO: Japan's Largest Disney Store!
Disney FLAGSHIP TOKYO opened in December 2021 in Shinjuku. This is Japan's largest Disney store and its flagship location.
On three separate floors (basement floor to 2nd floor), the store showcases over 2,000 different goods. These include Mickey Mouse, Winnie-the-Pooh (Pooh Bear), and other Disney characters. They also carry select items from Pixar, Marvel, and Star Wars.
Disney FLAGSHIP TOKYO's appeal isn't limited to buying various limited-edition goods! Being able to fully experience the world of Disney―from shop decor that changes seasonally to Disney art and photo spots that can't be found anywhere else―is another unique feature of this store.
This article introduces the highlights and best ways to enjoy Disney FLAGSHIP TOKYO, a shop you'll definitely want to visit during sightseeing in Tokyo!
Enjoy Disney Art and Commemorative Photo Spots!
Just Like a Museum! See Interesting Artworks and Exhibits
Disney FLAGSHIP TOKYO's biggest attraction is enjoying the fun and excitement of all the Disney movie productions.
The instant you arrive here, you're greeted by Disney visuals and art.
Once inside the shop, there are many exhibits and decorations that will have you wanting to take photos.
The Marvel (Comics) corner on the Basement's first floor is lined with impressive goods that truly pack a punch, including a life-size figure of Ironman (upper right photo) and a full-size model of Captain America's shield (upper left photo).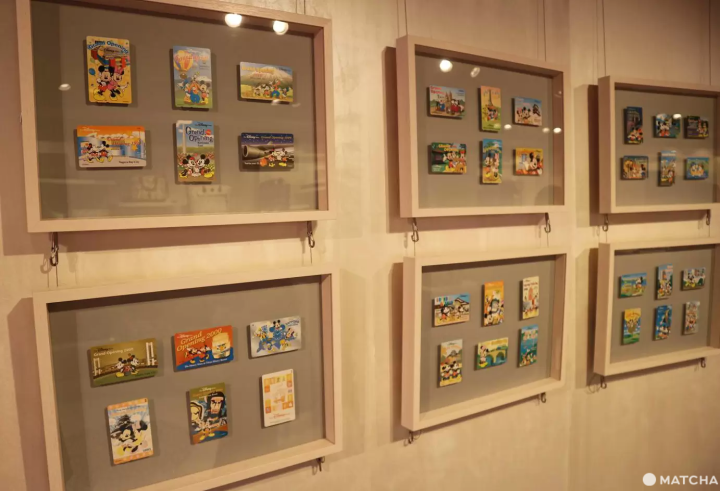 On the same floor, there's a section devoted to telephone card displays―one of several spots fans won't be able to get enough of!
Many precious limited-edition designed cards are featured here, such as ones commemorating the Disney store's opening.
Look for Hidden Mickeys! A Photo Spot You Don't Want to Miss
The large Mickey Mouse statue on the second floor is an especially popular photo spot. In keeping with the store's concept of "Beyond Imagination," the statue of Mickey pointing towards the sky appears to be casting a spell over the entire premises.
Hidden among these interior decorations are miniature Mickey Mouses! By all means, please try to find all of the "Hidden Mickeys."
Additionally, there are interior decorations that change with the seasons and events. No matter how often you visit, there's bound to be something new and exciting to see!
Limited-Edition and Order Made Goods Only Found Here!
Three Whole Floors Dedicated to Disney Souvenirs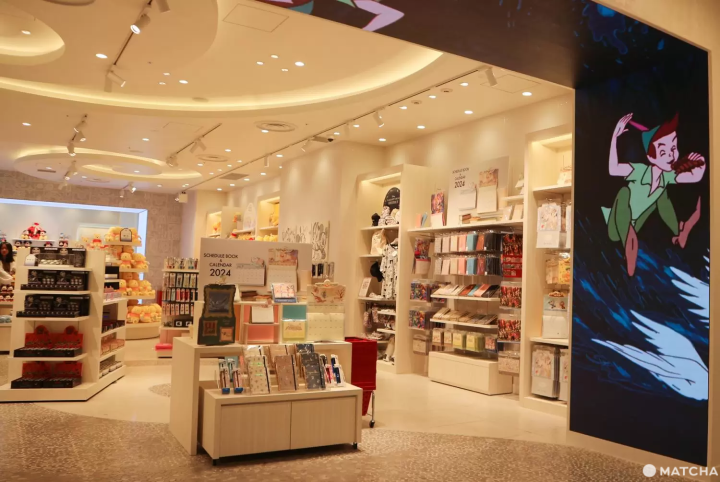 The first floor is home to the latest Disney goods, including dolls and stuffed animals, stationery, and confectionery. You'll want to pick up these items as souvenirs for your friends and family.
The second floor has many items with an air of sophistication, including clothing, miscellaneous goods from overseas Disney Park, and cosmetics.
In addition to the Marvel and Star Wars corner, the Basement's first floor carries bags produced in collaboration with famous brand names and watches.
Among these attractive items, be sure to get your hands on originally designed goods that are only available here!
Extremely popular are the Winnie-the-Pooh stuffed animals with Disney FLAGSHIP TOKYO's logo and limited-edition Mt. Fuji decorated accessories―only available at selected shop locations in Japan and via the online store (see photo above).
Limited-Edition Designs Also Available at Selected Shop Locations!
At the D-Made corner at the back of the shop's first floor, customers can choose their favorite design and lettering and create a personalized, one-of-a-kind custom-made product!
The online store sells various Disney products as well. However, looking at the actual item and placing your order in-store is a service that only works at this location.
You can put your favorite design on a tote bag or t-shirt using the handy touch panel. You can even have your name or date inscribed on a stuffed animal.
Receive your purchase within 30 minutes after placing your order, which makes this a very convenient service. There are also Disney FLAGSHIP TOKYO-limited designs, so we recommend snagging these as souvenirs and presents.
The touch panel instructions are in Japanese only. But if you contact one of the English-speaking staff members, they'll be more than happy to assist you.
See Event Exhibits and Seasonal Decor Anytime You Visit
Enjoying the special decorations and goods that coincide with the seasons and in-store events is another attraction at Disney FLAGSHIP TOKYO.
*Please note that this exhibit has already ended.
Disney FLAGSHIP TOKYO holds various events that symbolize a specific season, such as Christmas and summer festivals. In addition, there are exhibits commemorating various anniversaries, such as Disney character birthdays, movie release dates, National Cat Day (February 22), and the sale of related goods.
The shop was decorated for Halloween at the time of this interview. So when you visit, you'll be greeted by Mickey and Minnie in costume at a photo spot near the entrance.
The store is lined with various goods that will put you in a Halloween mood.
Access to Disney FLAGSHIP TOKYO
Visitors can enjoy the exciting world of Disney at Disney FLAGSHIP TOKYO.

The shop is conveniently located in the heart of Tokyo. It's three minutes on foot from the east exit of JR Shinjuku Station and a minute away from the B6 exit of Shinjuku-Sanchome Station (subway), which has a direct underground connection.

The shop is also easily accessible from popular sightseeing spots in Shibuya and Akihabara. Whether you're a Disney movie fan or a visitor to Japan looking for Disney commemorative souvenirs, please stop by for a truly memorable experience!

© Disney
© Disney/Pixar
© Disney. Based on the "Winnie the Pooh" works by A.A. Milne and E.H. Shepard.
© & ™Lucasfilm Ltd.
© 2023 MARVEL

*Please note that some store items may be out of stock.
*The design, cost, and specifications of certain products may be subject to change.
*The shop's interior decor may be subject to change.

Written by

Born in Yamagata Prefecture. I have experience working in community development at the foot of Mt. Fuji and PR for local products across the country, and am currently working in Tokyo to disseminate information about Yamanashi Prefecture. A mother of one who loves local gourmet food and alcohol.

The information presented in this article is based on the time it was written. Note that there may be changes in the merchandise, services, and prices that have occurred after this article was published. Please contact the facility or facilities in this article directly before visiting. Some of our articles contain affiliate links. We kindly ask our readers to exercise careful judgement when making a purchase or booking a service online.
Top Articles
There are no articles in this section.