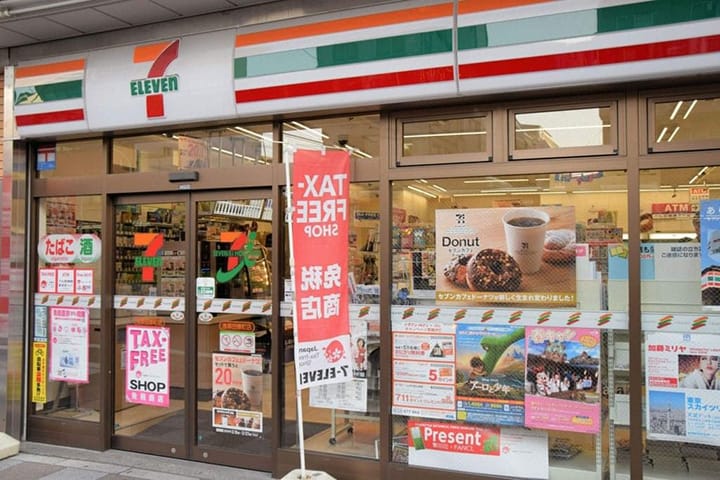 Average Food Expenses For A Day In Japan
In this article we share information about prices for dishes like sushi, ramen, yakiniku, and fast food. Make use of this article to plan ahead for just how much money you might need for meals during your trip.
So You Don't Run Out of Money
When traveling to another country, most people will want to know just how much regular meals cost at their destination. If there's a special dish you really want to try out, but it's too expensive for your planned budget, what a shame that would be!
Food expenses will differ largely depending on where you decide to eat, so it would be a good idea to know beforehand just how much things cost in Japan. Now let's have a closer look at food prices in Japan.
Convenience Stores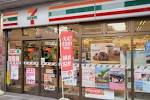 From The 3 Major Convenience Store Chains In Japan – A Comparison
Price range: 300-600 yen / meal
There are many restaurants in Japan, but even more closely connected to the daily lives of the Japanese people are the convenience stores. They are open 24 hours, so you can step in and get your hands on some food whenever you feel the need.
Convenience stores offer items like sandwiches, bread, bentos (boxed lunches), pasta, yakisoba, udon, and salad, as well as hot snacks such as karaage, croquettes, and oden.
Rice balls, bread, hot snacks: 100-200 yen
Sandwiches: 200-300 yen
Pasta, yakisoba, udon, salad: 300-500 yen
Desserts: 200-300 yen
Drinks: 100-200 yen
If you want to get a good meal from a convenience store, it should cost you about 300 to 600 yen. Even if you purchase several items, your total should be within 1000 yen.
Gyudon (Beef Bowl)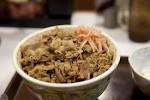 From Hungry? A Comparison Of Japanese Gyūdon Chains
Price range: 300-500 yen / meal
Gyudon (beef bowl) is the fast food of Japan. It's a rice bowl dish topped with salty-sweet beef slices flavored with soy sauce and sugar.
Most large cities have low-price gyudon chains like Yoshinoya, Matsuya and Sukiya.
Gyudon (small): 300 yen
Gyudon (medium): 400 yen
Gyudon (large): 500 yen
Side menu (miso soup): 100 yen
A gyudon usually costs about 400 yen / bowl. If you want a larger portion of beef or rice, it might cost you about 500 yen. You can even add a miso soup for about 100 yen. Gyudon chains are a great option if you're on a tight budget.
These chains are open in the early morning when family restaurants are still closed, so you might want to step in for some breakfast as well.
Fast Food

From 10 Things You Should Know About Eating Out In Japan
Price range: 100-700 yen / meal
Japan has fast food joints like McDonald's, Burger King and KFC. The price is generally lower than that of western countries.
Hamburger: 200-400 yen
Fried Chicken (1): 250 yen
French Fries (M): 250-300 yen
Drink (M): 200-300 yen
Burger, french fries, and drink set: 500-700 yen
McDonald's in Japan also has many 100 yen items. If you're looking for a light snack, the 100 yen hamburger or small drink are convenient choices.
Family Restaurants
Price range: 800-1300 yen / meal
In Japan, there are various relatively low-priced restaurants called "family restaurants" (famiresu). The term comes from the restaurants being easy to use for families with children. Some well-known family restaurants include Saizeriya, Gusto, Denny's, and Joyfull.
Pasta: 400-800 yen
Pizza: 500-1000 yen
Gratin: 400-800 yen
Salisbury steak: 600-1000 yen
Rice, bread, soup sets: 300 yen
Most family restaurants mainly serve western dishes, such as pasta, pizza, gratin, Salisbury steak, fried shrimp, salad, and soup.
Most dishes cost 600-800 yen. If you add rice, bread, or a soup to it, your total should be about 1000 yen.
Sushi

From Top 3 All-You-Can-Eat Style Sushi Restaurants in Tokyo
Price range: 2000-10,000 yen
If you're traveling Japan, eating sushi is a must.
Sushi specialty store (lunch): 2000-3000 yen
Sushi specialty store (dinner): 5000-10,000 yen
Conveyor-belt sushi: 2000-3000 yen
Japanese sake (1 cup): 500-1000 yen
Beer (1 glass): 400-600 yen
At a sushi specialty restaurant, you can get a good lunch for 2000-3000 yen. If you're going to have dinner there, it might cost you 5000-10,000 yen.
Conveyor-belt sushi is somewhat cheaper, and you can enjoy a meal for about 2000-3000 yen. Conveyor-belt sushi prices don't change depending on when you are eating (lunch or dinner).
Most sushi joints offer alcohol. If you order Japanese sake or beer, your total price might be more expensive.
Yakiniku (Wagyu), Teppanyaki, Izakaya
Price range: 2000-6000 yen / meal
If you want to enjoy drinks with your dinner, you should visit a yakiniku restaurant, have teppanyaki, or go to an izakaya.
Yakiniku (lunch): 2000-4000 yen
Yakiniku (dinner): 4000-6000 yen
At most yakiniku restaurants, you will choose the meat of your choice, and cook it on the grill before you. Of course, it depends on what kind of meat you choose, but your total should be around 2000-4000 yen per meal. The price might go up to about 4000-6000 yen for dinner.
Okonomiyaki (1): 600-1000 yen
Yakisoba: 600-800 yen
Monjayaki (1): 600-1000 yen
Seafood: 600-1000 yen
Teppanyaki is food cooked on an iron griddle ("teppan" in Japanese). Teppanyaki dishes include okonomiyaki, yakisoba, monja, and seafood.
Some restaurants will cook the food for you, and at others you can grill the food yourself.
Edamame: 300 yen
Yakitori (2): 300-500 yen
French fries: 300 yen
Alcohol (1): 300-600 yen
Izakayas are restaurants that offer alcohol and side dishes that go well with it. It's typical to order several otsumami (side dish) items to enjoy while drinking. Otsumami dishes are usually 300-600 yen. However, if you order various side dishes and drinks, you will probably be paying more than 2000 yen.
Teishokuya (Set Meal Restaurants)

From Japanese Encyclopedia: Teishoku (Set Meal)
Price range: 700-1000 yen / meal
There are restaurants that offer set meals called "teishoku". These places will serve a main dish with rice, miso soup, and other side dishes like salads. These restaurants are called "teishokuya".
At teishokuya, you can find traditional Japanese household dishes like karaage, grilled fish, and shogayaki (ginger-fried pork).
If you want to experience the traditional taste of the Japanese home, you might want to stop by for a meal at a teishokuya.
Ramen

From Amazing Rāmen Restaurants In Saitama
Price range: 600-1000 yen / meal
For many international visitors, Japan = ramen. Ramen is huge in Japan, and various chains can be found throughout the country.
The price of ramen can differ largely depending on what toppings (meat, eggs, green onions) you want. However, most ramen are generally priced at around 1000 yen at most.
If you want to try out a popular ramen joint, you may have to wait in line for your turn. You might want to go for ramen when you have some time on your hands as well.
Average Food Expense for a Day in Japan
Average 3000 yen/ Day
In Japan, you should be able to enjoy eating for an average of 1000 yen per meal. If you have 3000 yen per day, you should be OK.
Though if you have plans of dining at an expensive sushi restaurant, you might want to prepare some extra money just in case.