10 Must-Eat Japanese Comfort Foods - Delicious And Satisfying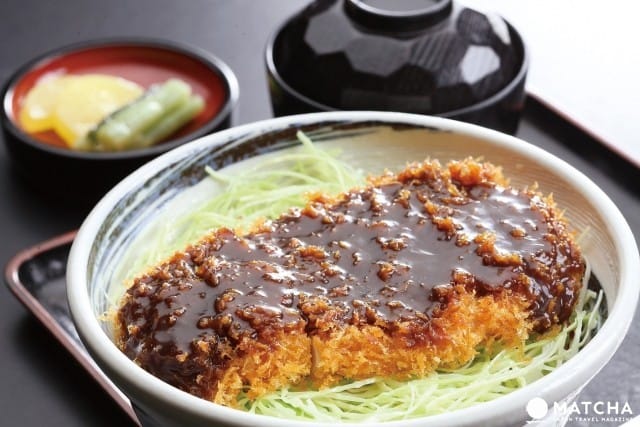 There are many popular dishes to be found in Japan, but if you're looking to try something new with plenty of flavor, we recommend trying one of Japan's many comfort foods. Hearty, filling meals, these dishes are sure to please!
Top 10 Tasty and Healthy Japanese Comfort Foods
Many people are familiar with famous Japanese cuisines like sushi, wagyu beef, and regional varieties of ramen, but another side of Japanese dining that can't be ignored is their delicious comfort food! Referred to as B-kyu gurume in Japanese, these dishes are sold almost everywhere in Japan, and just as much a part of the food culture here.
These dishes are something that you're sure to enjoy no matter where you go, and many can be recreated at home in the kitchen. Below are ten mouthwateringly delicious and satisfying comfort foods popular in Japan.
About Japanese Comfort Food, B-kyu Gurume
B-kyu Gurume are dishes that, while not the most extravagant or using the grandest of ingredients, are incredibly delicious, reasonably priced, and well-loved by the masses. They are often practical, can be made relatively quickly at home or available at convenience stores, supermarkets, and remind people of home cooking. While there are many Japanese specific comfort foods, this article will focus on those that have Western influences instead.
1. Japanese Curry Rice
Picture from Just Like Mom's - Onden, Harajuku's Classic Curry Restaurant
Curry rice is as the name indicates, a serving of Japanese curry (made with meat, potatoes, carrots, and onions) along with a generous portion of rice and maybe a topping or two. Curry rice is a hearty meal that many will enjoy at least once a week in Japan. It is usually made to be not very spicy.
2. Omurice - Omelet Rice
Picture from Shibuya's RAKERU: Try Their Home-style Omurice!
Omurice is a combination of "omelet" and "rice," and features a mixture of flavored fried rice, usually prepared with a ketchup-based sauce, served wrapped in a fluffy egg omelet and covered with either ketchup, a cream sauce or a demi-glace sauce. This is another favorite, one that many enjoy for breakfast, lunch, or dinner.
3. Okonomiyaki - Savory Pancake
Picture from Ready For Japan! Vol. 4 - Make Authentic Okonomiyaki At Home
Okonomiyaki, a dish best described as a "savory pancake," is especially popular in Osaka and Hiroshima. There are two major types of okonomiyaki: the flour-based version in Osaka, and the noodle style of pancake in Hiroshima. Both are very delicious, containing a combination of shredded vegetables, like cabbage and carrots, along with pork, seafood, and a savory sauce. Eaten at specialty restaurants and made in the home, this is Japanese comfort food that pleases all. The article linked below includes a recipe and step-by-step guide, using ingredients found outside of Japan.
4. Onigiri - Rice Balls
Picture from Japanese Encyclopedia: Onigiri and Omusubi
Onigiri or rice balls, are a portion of rice that typically have a filling added to them before being wrapped in a sheet of roasted nori seaweed. These fillings may vary from flaked salmon to boiled eggs to curry - there are also many vegetarian types to choose from too. It can be a bit tricky to open an onigiri package if you aren't used to it, so we also have a helpful guide to make sure your meal on-the-go goes smoothly.
5. Tamago Kake Gohan - Rice with Egg
Another well-loved and delicious Japanese dish is tamago take gohan. Consisting simply of a raw egg cracked over white rice, mixed in with shoyu (soy sauce) for flavor, this classic comfort food is easy to make and enjoyed throughout Japan, containing more nutrients and protein than plain rice. Restaurants offering high-quality tamago kake gohan exist, but we recommend trying to make it yourself, too.
6. Tonkatsu Cutlet
Picture from A Must For Tonkatsu Fans! Enjoy Miso Katsu In Ginza At Yabaton
Tonkatsu are breaded, fried pork cutlets that may be served on a bed of shredded cabbage, or on top of rice with scrambled eggs, or even as a topping to curry rice. Many different sauces are added to this dish, one of the most popular being miso sauce, which is a specialty of the Nagoya area.
Tonkatsu prepared correctly is a must-try experience: a blend of delicious crunchy and soft textures, combined with a salty, savory, flavor from the pork, the breadcrumbs, and a tangy sauce.
7. Gyudon - Authentic Beef Rice Bowls
Picture from Hungry? A Comparison of Japanese Gyudon Chains
Gyudon is a dish where thinly sliced beef or pork and onions are cooked in a salty-sweet sauce, then laid on a bowl of white rice. It is often served with miso soup on the side. There are many different restaurants that serve this popular fast food, with Yoshinoya and Matsuya being the two most famous. Japanese beef bowls can also be recreated in the home easily.
8. Hamburgers Dishes
Picture from Craving A Delicious Burger? Check Out Shibuya's Reg-On Diner!
Hamburgers and hamburg steaks are another readily-available dish in Japan and a favorite of many, with numerous shops offering several variations on the classic burger. Burgers in Japan are almost always accompanied by French fries or even a salad, and are usually stacked high enough with toppings that you might need to cut them in half to eat them. There are burgers for everyone, including vegan-friendly restaurants, like AIN SOPH. ripple, scattered across Japan too.
9. Spaghetti Napolitan - A Unique Japanese Pasta Dish
Picture from Spaghetti Napolitan - Japanese Encyclopedia
Children are notoriously fussy eaters, and trying to get them to eat something that may not look like what they are used to can be challenging, especially when on vacation. To save yourself some stress, spaghetti Napolitan is an easy and delicious menu choice. Made with a ketchup-based sauce, this pasta dish also contains well-cooked noodles, onions, green peppers and either bacon or ham in it. It is a dish that pleases all ages, often found at classic "kissaten" cafes in Japan, and cooked in homes.
10. Red Bean Bread Buns - Anpan
Picture from Taste 20 Types of Red Bean Breads at Andesu Matoba Bakery
When speaking of comfort foods, sweets and desserts immediately come to mind. Anpan, a sweet bread bun filled with anko, or red bean paste, is a treat that you can find in every bakery, supermarket, department store, convenience store, and even at shops on train platforms. The soft pastry of the bun is a great contrast to the dense sweetness of the anko, and these make for a great snack if you are on the go and need a boost of energy. To create this treat at home, a breadmaker and red bean paste are required.
Where Can You Find Comfort Foods in Japan?
After seeing this article, you might find yourself getting hungry! Don't worry, all of these dishes are readily available all across Japan. If you're interested in trying Japanese B-kyu gurume for yourself, then you may consider visiting any of the chain restaurants mentioned in this article, and if you are traveling by rent-a-car or bus in Japan, you could also visit the restaurants found in any service or parking area. If you'd like to learn more about Japanese fast food, take a look at: From MOS Burger To Yoshinoya! Japanese Fast Food too.

Now that you've seen these dishes, take the first opportunity to head out and enjoy them! The ingredients in many of these dishes can be found outside of Japan, as well––if you are planning on making some for yourself, do some research on recipes.

The information presented in this article is based on the time it was written. Note that there may be changes in the merchandise, services, and prices that have occurred after this article was published. Please contact the facility or facilities in this article directly before visiting.