Connect and Enhance Your Life in Japanese: User Interviews
Connect and Enhance Your Life in Japanese is a language learning website. Complete with videos and scripts, it is specially designed for foreign residents in Japan. This article features an interview with two users, including their impressions and how they personally utilize the site.
Connect and Enhance: Learn Japanese to Improve Your Daily Life
Have you ever visited a restaurant and couldn't order your dish in Japanese? Asked people for directions but struggled to understand a word they said? These experiences are relatable for anyone visiting or living in Japan.
In recent years, there has been an increase of English signs in department stores and along public transportation routes, but if you're unable to understand the Japanese language, it poses some serious challenges when interacting with Japanese people.
Connect and Enhance Your Life in Japanese
The Agency for Cultural Affairs operates a Japanese language learning website for foreign residents called Connect and Enhance Your Life in Japanese (Connect and Enhance).
Japanese language phrases that are indispensable in daily life are explained through videos and scripts. This learning system is ideal for those already living in Japan or considering relocating here in the future.
One attractive feature is that the language learning service is available in multiple languages. As of March 2021, it was available in ten different languages! This is expected to increase to 14 in the near future. For more details, please read this article.
Click Here for the Connect and Enhance Website
What Benefits Does Connect and Enhance Offer? We Interviewed Two Users
My Conversations at Restaurants Go Smoothly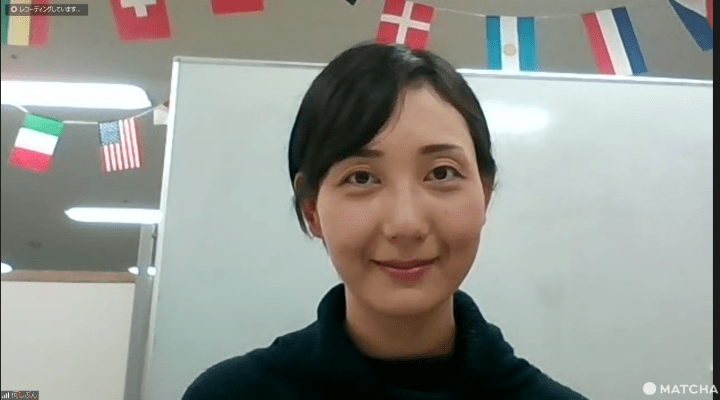 Online interview with Ms. Ka
Shibun Ka, a native of China, first came to Japan in 2012. Since fall 2020, she's been using the Connect and Enhance website during her Japanese lessons at the Kitakyushu International Association (Kitakyushu City, Fukuoka Prefecture).
According to Ms. Ka, "When visiting a restaurant, I can understand the conversation with staff. Until now, I tried to read situations by the mood and atmosphere but couldn't always understand what was going on. Since using Connect and Enhance as a learning tool, I can understand a lot, and properly respond in Japanese."
I Wish I Had This When I First Came to Japan!
Online interview with Ms. Kishimoto
"The first time I saw Connect and Enhance, I was pleasantly surprised because the program interface looked really nice and it was easy to understand!"
These are the comments from Alicia Sandra Kishimoto, a Connect and Enhance user from Argentina. She currently runs International Exchange NGO "Viva Okazaki!!" (Okazaki City, Aichi Prefecture). This organization supports cultural exchange activities between foreign residents and Japanese citizens.
Although she's been living in Japan for 21 years, Ms. Kishimoto admits to being unable to speak Japanese for the first five years.
Her motivation for learning Japanese was becoming a fan of the singer Namie Amuro. Ms. Kishimoto wanted to understand the lyrics of the popstar's songs. So, she learned Japanese by watching TV and listening to music while using her dictionary.
Ms. Kishimoto continued, "I also attended a Japanese school. Since there were no learning facilities nearby, I had to take a 90-minute train ride to the school every time. Working full-time and attending a language school on your days off is tough. You also have less time to spend with friends. But if I had Connect and Enhance upon first arriving in Japan, my studies would have gone much smoother!"
The Best Ways to Use the Connect and Enhance Website
How do these two users utilize the services on Connect and Enhance?
The script for 3-2: Are you ready to order? Press the pink button and easily make a copy of the script.
Ms. Ka "During Japanese class, I first watch the video. Afterwards, the teacher asks me questions about what I watched. My comprehension of the material deepens while answering. When I get home, I take out a copy of the script and read it aloud to practice my conversational skills."
Connect and Enhance Website's video 4-2: This is a parcel for you.
Ms. Kishimoto "When relatives and friends ask me about learning Japanese, I introduce them to Connect and Enhance and explain [the website's] features. The program comes with videos, and it's really handy to see Japanese people's body language and facial expressions when they're talking. South Americans are very expressive with their bodies when speaking, but Japanese people aren't necessarily so. It's helpful to know these types of cultural differences."
Have Fun Learning Japanese With Connect and Enhance!
Ms. Ka's husband is also studying Japanese, and they've been using a variety of study methods. She explained, "From now on, we'll study together using Connect and Enhance." On the Connect and Enhance website page, there's a script that goes along with each video, so the couple can practice speaking with each other.

Whether you're studying solo or in a group, take advantage of Connect and Enhance's convenient services and have fun enhancing your Japanese studies!

Click Here for the Connect and Enhance Website

In cooperation with Shibun Ka and Alicia Sandra Kishimoto

Sponsored by The Agency for Cultural Affairs

Main image by Pixta

The information presented in this article is based on the time it was written. Note that there may be changes in the merchandise, services, and prices that have occurred after this article was published. Please contact the facility or facilities in this article directly before visiting.