Setouchi Shimanami Kaido, a Mecca for Cyclists
The Setouchi Shimanami Kaido connects Onomichi City in Hiroshima Prefecture and Imabari City in Ehime Prefecture. It is highly popular as a cycling route, and its name is known nationwide as a "cyclist's sacred place."
What is Setouchi Shimanami Kaido, a mecca for cyclists?
Let's run through the superb view!
"Setouchi Shimanami Kaido" is a nickname for the Nishi-Seto Expressway, and it is a bridge route that connects Onomichi City, Hiroshima Prefecture on Honshu and Imabari City, Ehime Prefecture, Shikoku with a total length of about 60km (cycling road about 70km). There are 6 large islands in that section, each of which is connected by bridges of different shapes, which is why it is also called the "Museum of Bridges." The biggest feature of this "Setouchi Shimanami Kaido" is that it is the only one in Japan where you can cross the strait on foot or by bicycle. Selected as one of the 7 most wonderful cycling courses in the world by CNN, the course is not only known as one of the best cycling courses in the world, but also attracts cyclists from all over the world. In November 2019, the Shimanami Kaido Cycling Road became the "National Cycle Route." It is a course that represents Japan and can be proud of the world, such as being designated by the country.
[Featured Column] "Setouchi Shimanami Kaido" X Taiwan "Nichigetstan"
In 2014, the Setouchi Shimanami Kaido Cycling Course and Taiwan's Sun Moon Lake Cycling Course signed a sister cycle agreement. In commemoration of this agreement and the International Cycling Tournament "Cycling Shimanami" held in the same year, a "Cyclist's Sacred Monument" has been set up in Tatara Shimanami Park (Omishima, Imabari City), a key roadside station. This was built by the Setouchi Shimanami Kaido Promotion Council and the Taiwan Cyclist Association with the hope that the Setouchi Shimanami Kaido will be loved by many people as a cyclist's paradise.
[Featured Column] What is the Blue Line? ~ Peace of mind even for the first time cycling ~
The Setouchi Shimanami Kaido has a blue line on the left side of the road that clearly indicates the recommended cycling route so that even beginners can easily cycle. You can enjoy cycling from JR Onomichi Station to JR Imabari Station without getting lost.
Enjoy Shimanami Cycling by Visiting Various Spots
Let's go to Shimanami Cycling!
Here, we will tour each island in order from the Onomichi City side of Hiroshima Prefecture. There are plenty of spots that you will want to stop by, such as scenic spots and hot food and sweets information.
Mukojima - Dotted with movie locations -
Mukaishima faces Onomichi across the Onomichi Channel, and is connected to the city of Onomichi by Shin-Onomichi Ohashi, Onomichi Ohashi, and three ferries. The ferry that crosses the Onomichi Channel is not only convenient, but also somewhat nostalgic and full of travel. Taking advantage of the warm climate, fruit trees and flowers are cultivated, and the cultivation of orchids in particular is thriving. Many fans also visit the filming location of director Nobuhiko Obayashi's movie. Mt. Takami in Setonaikai National Park, where the watchtower of the Murakami Suigun was located, and Mt. In addition, Mukojima also has Itsukushima Shrine on Iwagoshima, which is known as the filming location for the movie "Otokotachi Yamato". Along the way, you will find the stylish cafeteria and cafe Tachibana Shokudo, Ushio Chocolatl, which sells exquisite chocolate made only from cocoa beans and sugar, and the cute bakery Thrill facing the yacht harbor on the Tachibana coast. It is also recommended to take a break at
Innoshima ~Island of the Murakami Navy~
Innoshima was home to the Innoshima Murakami family, one of the Murakami pirates who were active in the Seto Inland Sea in the Middle Ages. Mt. Shirataki, which is a view point of the Seto Inland Sea and has impressive stone Buddhas of the Gohyaku Rakan scattered around the approach and near the summit, Innoshima Park, Innoshima Flower Center where you can relax in a lawn area surrounded by flowers, Ohamazaki Lighthouse and lighthouse. Innoshima Ohashi Memorial Park, which has a memorial hall and a campsite, is a popular spot. It is also the birthplace of Hassaku and Anseikan, as well as the birthplace of Go player Honinbo Shusaku. If you are a cyclist, a visit to Oyama Shrine, commonly known as Bicycle Shrine, is a must. ``Shimanami Curry Rurion,'' where you can enjoy exquisite Indian cuisine made with seasonal ingredients from Shimanami, ``Hassaku-ya,'' known for its Hassaku Daifuku, and ``Nanohana,'' a café terrace that doubles as a rest area for cycling. It is full of dishes and sweets.
Ikuchijima ~ popular gourmet and sweets! ~
It is one of the leading citrus production areas in Japan. In particular, lemons are said to have been cultivated since the Meiji era, and in recent years, "eco-lemons" that use less pesticides and even the skins are produced. In addition, it is also characterized by its rich history and culture, such as the Hirayama Ikuo Museum, the Kosanji Museum, and the Island Museum, which is dotted with outdoor sculptures. Especially, "Setoda Sunset Beach" where you can enjoy the beautiful sunset of the Seto Inland Sea and "Tatara Ohashi Bridge" which has a beautiful appearance like a bird spreading its wings are must-sees. Locally-caught octopus is made into tempura or cooked with mixed octopus. In addition, there is Dolce, which serves gelato made with locally grown fruits and ingredients, and Bicycle Cafe & Bar Shiomachi-tei, which is a café bar that uses an old folk house and also repairs by bicycle mechanics. , croquettes from Okatetsu Shoten in Shiomachi Shopping Street, roasted chicken from Tamaki Shoten, Shimagokoro SETODA, which is popular for sweets made with local lemons, and a small inn for cyclists. Many cyclists also gather at places such as Rinzo.
Omishima - Full of must-see sightseeing spots -
As the largest island of the Geiyo Islands, Omishima has been called the "Island of the Gods" and the "Island of National Treasures" due to the presence of Oyamazumi Shrine, which houses many national treasures of armor and armor. Around the Tatara Observatory at the foot of the Tatara Ohashi Bridge, there is Tatara Shimanami Park, an important roadside station that houses the Murakami Mishima Memorial Museum, Tatara Campground, cycling terminal, and specialty product center. It is crowded. The island has a well-equipped cycling road, and there are many ways to enjoy it, such as the Hakata Salt Factory tour facility, the Tokoro Museum Omishima, a contemporary sculpture art museum, and hot springs. "Incense" is popular for its brick oven-baked pizzas, "Limone" sells liqueurs and citrus juice made from island lemons that you want to buy as souvenirs, and "Omishima Coffee Roastery" is a café where you can drink authentic coffee. " is also a must-see.
Hakata Island ~Tide experience is also recommended~
Hakatajima has long been known as the "Salt Island" due to its long history of salt production. Located almost in the center of the Geiyo Islands, the shipping and shipbuilding industries are also thriving. Kitaura Hachiman Shrine, Furusato Historical Park, Tori Kojima Island, and other places where the remnants of the navy still remain. In addition, Hakata S/C Park, a key roadside station, is a marine oasis complete with souvenir sales and restaurants. Kata and tennis courts make it a base for sightseeing and sports. "Kaizan Park" where you can see the rich nature and beauty of the islands, and "Funaori Seto" where the tidal current flows like a river to break a boat, are the scenic points of Hakatajima. In addition, you can also experience the tidal currents around Miyakubo Seto, the home of Murakami Noshima, who was called Japan's greatest pirate, at Dolphin Farm Shimanami, one of Japan's largest interactive facilities where you can come into contact with dolphins and whales. It is a spot you want to stop by. If you want to enjoy gourmet food, visit "Patisserie T's café Tamaya" where you can enjoy a relaxing island time with sweets while gazing out at the ocean, or "Hakata no Shio Ramen", which is popular for its salt ramen made with the image of the Seto Inland Sea. Welcome to Sanwa.
Enjoy the spectacular view from Oshima to the Seto Inland Sea! ~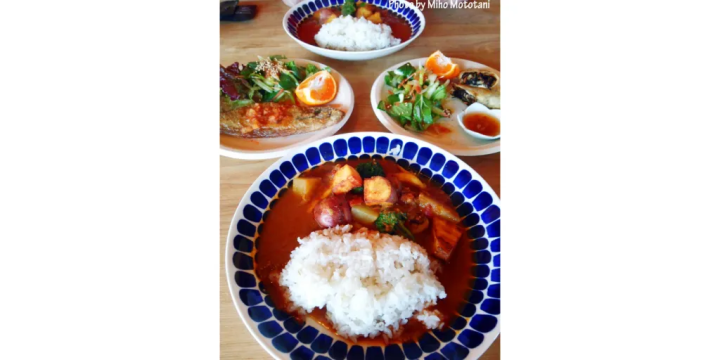 The Shikoku side of the Setouchi Shimanami Kaido, Oshima, which is connected to Imabari by the Kurushima Kaikyo Bridge, was once home to the Noshima Murakami Kaizoku, and is known as an "island associated with pirates." You can learn about the activities of the Murakami Kaizoku, who used the Seto Inland Sea as their home base, from exhibits at the Murakami Suigun Museum and from the naval race held in the summer. The fishing industry is also thriving, and the fresh seafood is delicious. It is also famous as a production area of Oshima Stone, a high-grade granite. One of the features is that there are many viewpoints where you can overlook the Seto Inland Sea, such as Mt. Kiro Observation Park and Mt. Karei Observation Park. It is also fun to experience the whirlpools on the Kurushima Strait Torrent Observation Ship, based at the key Michi-no-Eki Yoshiumi Ikiiki Kan. At Yoshiumi Rose Park, beautiful roses bloom from the season of fresh green to early winter. "Dining room Mitsubachi" where you can enjoy gentle taste dishes in the store where the Seto Inland Sea spreads out before your eyes, "Ishi no Cafe", a healing cafe made of Oshima stone and timber with impressive grain, and organic bread made with homemade natural yeast. We also recommend spending a relaxing time at the popular "Peizan", the calm and relaxing atmosphere of the old folk house café "Miyakubo Shimano Dining", and the "Sunrise Itoyama-style restaurant" where you can enjoy local produce for local consumption.

The information presented in this article is based on the time it was written. Note that there may be changes in the merchandise, services, and prices that have occurred after this article was published. Please contact the facility or facilities in this article directly before visiting.