Japanese Religion - Terms To Know When Visiting A Shinto Shrine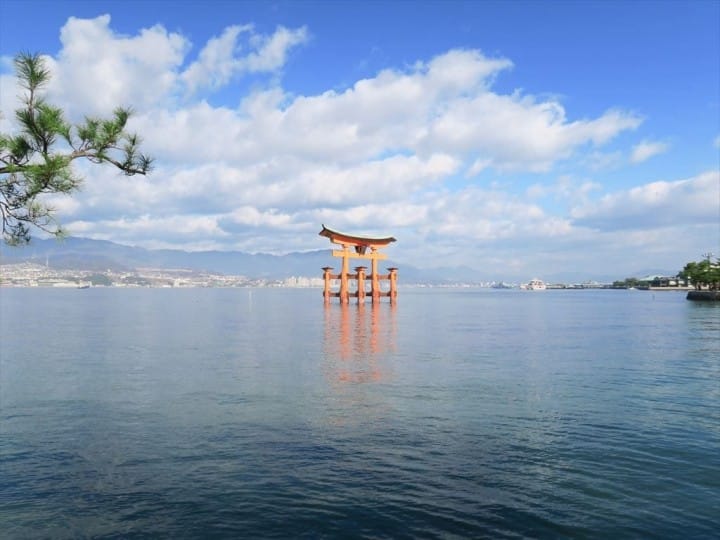 Many visitors come to Japan to see the historical shrines that dot the landscape, but there is some basic vocabulary to learn if you want to truly appreciate the different aspects of Japanese beliefs. Here are key points to know at Shinto shrines.
The People and Parts of a Shinto Shrine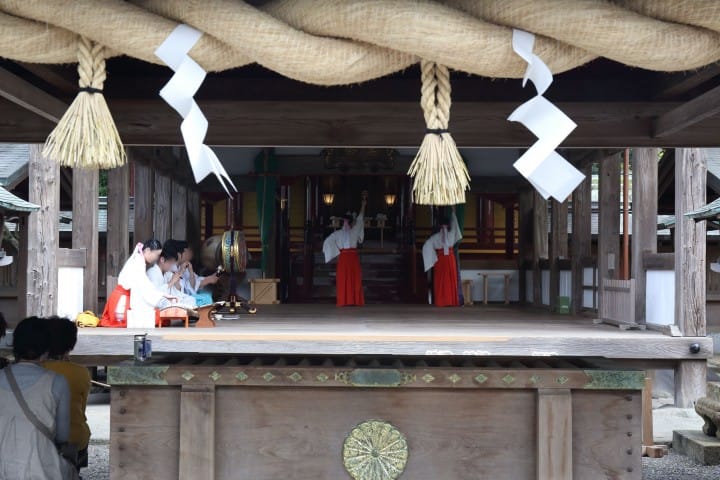 Photo from: Miko - Japanese Encyclopedia
While you will find many different priests at any given shrine, one unique job at a shrine is that of the miko, or shrine maiden. Their distinctive ceremonial clothing has made them a popular character in numerous anime and manga series in Japan, but these young women have been a key part of the Shinto religion for centuries.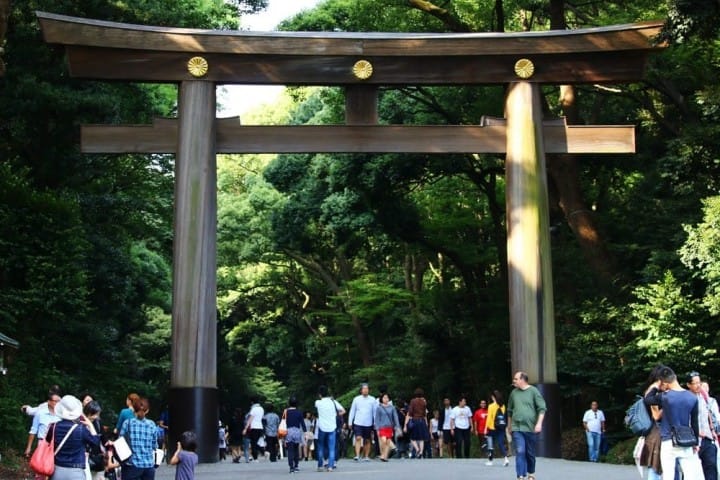 Photo from: Meiji Jingu: Harajuku's Stunning Shrine
One of the first things you will see standing outside a Shinto shrine is a large, gate-like structure known as a torii. These are typically made from wood that has been painted vermilion, but you will also find many stone, metal, and even pottery-made ones too, depending on where you visit in Japan. Please note though, torii are said to be the gateway between the world of mortals and of Japan's indigenous deities, so it is considered impolite to lean against them or sit down between the pillars.
Photo from: Nagasaki - See The Lion-Dogs At Chinzei Taisha Suwa Shrine
Another sight you will see either near the torii or just outside the main building of the shrine are komainu, an imaginary beast that looks like a cross between a lion and a dog. Although their origin is uncertain, anyone that has traveled to Okinawa will tell you that they look very similar to the famous Shīsā (lion-like dogs) found in traditional Okinawan beliefs.
Photo from: Izumo Taisha - Find Your Match At The Shrine Where The Gods Gather
One final step to take before approaching the main shrine itself, however, is to stop at the chozuya to purify yourself. This large fountain with dippers laid across it, is where you must rinse both your hands and mouth in order to be considered clean and capable of making an offering to the particular deity of that shrine.
To learn more about the appropriate ways to offer a prayer at a Shinto shrine, please take a look at How To Visit A Japanese Shrine.
Omikuji and Omamori
An omamori is a special type of talisman or lucky charm sold at a shrine that offers protection against bad luck or misfortune, or helps to bring good luck to the bearer. The charms offered by each shrine may have a similar effect but completely different appearance, so these are also popular souvenirs for visitors to Japan too. If you'd like to learn more about the differences in omamori, please read Temple and Shrine Charms: What's the Difference? and The Basics Of Japanese Talismans, Courtesy Of Sensoji Temple.
Photo from: Bad Luck Is Lucky?! Unique Omikuji At Morooka-Kumano Shrine, Yokohama
Omikuji come in two forms - either slips of paper that you select at random from a container and then open, or small sticks with numbers written on them that correspond with a given fortune slip. These papers have not only your level of luck indicated on them, but also words of advice, lucky colors, classical Japanese poetry, or may even come with small lucky charms of their own.
In Closing
There are many aspects of Japanese culture that have been heavily influenced by both Shinto and Buddhist belief. If you get the chance to visit a Shinto shrine during your stay in Japan, make sure to keep an eye out for the items and other aspects of the shrine mentioned in this article - you're sure to enjoy your trip all the more by knowing what each means.

The information presented in this article is based on the time it was written. Note that there may be changes in the merchandise, services, and prices that have occurred after this article was published. Please contact the facility or facilities in this article directly before visiting.