Enjoy the Bounty of the Sea! Minamisanriku, a Town Dedicated to SDGs
The town of Minamisanriku is committed to Sustainable Development Goals (SDGs) to protect their bountiful ocean. Read to learn about Maruara, a processed seafood maker, and the Minamisanriku Sun Sun Shopping Village, an excellent place to taste local seafood.
Amazing Seafood from Minamisanriku, a Town Dedicated to SDGs
In 2015, the United Nations formulated the Sustainable Development Goals (SDGs) to achieve a more sustainable future for the world.
Minamisanriku in Miyagi Prefecture is where you can experience SDGs initiatives throughout the town while savoring delicious seafood.

The cultivation of oysters, scallop, wakame seaweed, and salmon flourished over the years in Minamisanriku. Pacific saury, mackerel, and other seafood are also caught in its waters. The local octopus is such a famous specialty that there's a saying about it: "When it comes to octopus, the cream of the crop in the west is Akashi (*1), while in the east, it's Minamisanriku."
The scenery of this town consists of lush forests. Nutrient-rich water from the forest, which makes up 77% of the town's area, flows into Shizugawa Bay. The water source nurtures plankton that later becomes feed for the fish.
The view five months after the Great Kanto Earthquake. Photo by Pixta
In 2011, Minamisanriku was heavily damaged by the Great East Japan Earthquake. The disaster destroyed 60% of the households in town.
Today, Minamisanriku is committed to the SDGs. The town took this decision so that it recovers from the disaster and moves forward into the future.
In 2016, the town was the first in the world to obtain two international certifications from the Forest Stewardship Council (FSC) and Aquaculture Stewardship Council (ASC). Shizugawa Bay is also registered under the Ramsar Convention to protect its wetlands. The town is making strides with numerous initiatives to protect the rich nature that is the source of their delicious seafood products.
*1 Akashi: city in Hyogo Prefecture. Japan's top fishing zone for the common octopus.
A Seafood Baumkuchen? The Challenges Maruara Faced
Challenging the Food Processing Industry Amidst the Disaster
Maruara is a company based in Minamisanriku that is proactively working on SDGs while making tasty, processed seafood products.
The company, first established in 1974, was originally a wholesale fish distributor.
However, President Yoshinori Oikawa tells us, "We received a huge blow from the earthquake. Then we became involved in the processed food industry to ensure a stable supply of food products since catches in the area decreased."
First-Class Tokyo Restaurants are Business Clients
Maruara had to start over completely from scratch in product development, market cultivation, and many other fields.
Nevertheless, their diverse products created with careful planning and technical prowess have brought them great acclaim. Now, the company works with department stores across the country.
The lab factory was established in 2018 and is provided with the latest equipment to create high-quality products that are safe and secure. This is where product research and trial manufacturing takes place. Moreover, they occassionally receive requests from first-class restaurants in Tokyo to develop recipes.
Achieving a Sustainable Town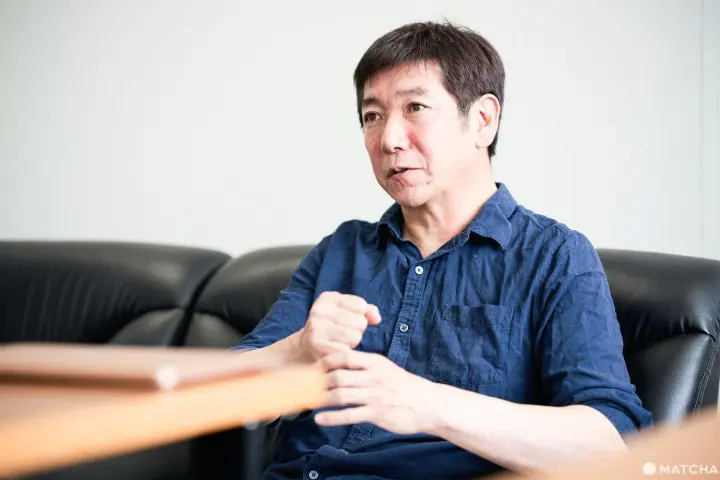 In 2017, Maruara opened a market stall in the town shopping center Hamare Utatsu. Surprisingly, their featured product is a baumkuchen!
We then asked, "Why would a processed seafood company make Baumkuchen?" In response, Mr. Oikawa answered, "That's because it's a stable market we trust won't be influenced by the fish hauls. Processed seafood and Western-style confections may be on opposite ends of the spectrum, but both products aim to combine 'trendiness' and 'quality.'"
He added, "I wanted the locals to think this town can make something out of an idea to raise local awareness."
Picture courtesy of Maruara
Following the earthquake in 2011, the phenomenon of young adults migrating to outside areas and cities has become a major issue in Minamisanriku. Maruara is going beyond the scope of a processed seafood company by promoting several initiatives to develop a sustainable community.
The same can be said for their primary business in fishery products. The company is diligent in its SDGs efforts, including recycling scallop shells from their factory and providing them to aquafarms for oyster and sea squirt mating. The company also acts as a representative in conservation projects for the marine environment.
"Residents in Minamisanriku have joined together and are moving forward with the town in mind. Ten years after the earthquake, we have finally reached the stage where the town is revitalized and becoming lively. I hope we continue to be a vibrant town where people help one another."
Top Maruara Products
Let's take a look at some of the representative products made by Maruara.
Delicious to the Bone Fish Series
The "Delicious to the Bone Fish" is a product series created by the lab factory. These products are made with local mackerel, sardines, and other fish, and are available either simmered or grilled.
We tried the mackerel simmered in soy sauce. Thanks to their original technique, the flesh is firm yet tender and plump, making it easily come off the bone when using chopsticks. Since there are no additives and artificial coloring, it was also easy on the stomach.
Mr. Oikawa stated, "Some elders have happily told us, 'It's been so long since I've been able to eat the local fish.' I hope those that normally avoid fish because of the bones can taste this delicious flavor."
Delicious to the Bone Grilled Fish Series (Salted Chub Mackerel & Coho Salmon Set) 1,600 yen (after tax)
Delicious to the Bone Fish Series (4 Types of Simmered Fish with Miso/4 Types with Mirin/4 Types with Soy Sauce) 2,640 yen each
*A set of three types is 1,980 yen each (after tax)
Delicious to the Bone Fish Series (3 Types of Flounder/3 Types of Sardine/3 Types of Pacific Saury/3 Types of Mackerel) 1,980 yen each (after tax)
Takikomi Gohan Mix
The Takikomi Gohan (Seasoned Rice) Mix is a popular series on sale at department stores. Simply cook this mix that contains pieces of oysters, octopus, and scallops from Minamisanriku with rice. It will taste as if you're eating authentic seasoned rice from a traditional Japanese restaurant!
Takikomi Gohan Mix Series (Oysters/Coho Salmon/Scallop/Octopus/Sea Squirt/Chub Mackerel) 1,080 yen each (after tax)
Wakame and Mekabu Seaweed
The Utatsu neighborhood of Minamisanriku is famous for its large production of the finest wakame seaweed. This thick seaweed is grown in the open seas jostled by surging waves. Our recommendations are the Salted Wakame and Frozen Mekabu.
Minamisanriku Salted Wakame 1kg 2,700 yen (after tax)
Frozen Minamisanriku Parboiled Mekabu 500g x 2 bags 1,080 yen (after tax)
Purchase Products Online!
In addition to products introduced in this article, many other items are sold on Maruara's online shop. The line-up includes oyster gratin, scallops, salmon, and additional processed products. Check out this shop if something piques your interest!
Maruara Online Shop (Japanese)
Fresh Seafood at Minamisanriku Sun Sun Shopping Village
We visited the Minamisanriku Sun Sun Shopping Village in search of local food and souvenirs.
The concept behind the shopping village is to be a "shopping district brimming with smiles and power, just like the brilliant sunlight."
In this building, constructed with Japanese cedar from Minamisanriku, you'll find over 20 restaurants, fishmongers, and general variety stores in rows. You can even enjoy a seafood barbeque outside!
The reason for our visit is to taste the town's famous Minamisanriku Kirakira Bowl. This popular dish is offered at six shops in Minamisanriku Sun Sun Shopping Village. This time, we tried the seasonal autumn Akiuma Bowl from Shokuraku Shiosai.
We were astonished by the fresh, rich taste of the ingredients! The bowl is generously topped with seasonal seafood, including octopus and salmon caught in Shizugawa Bay.
In addition to its appearance, the delicious flavor blew us away! Tasting fresh seafood like plump scallops, thick and crunchy mekabu seaweed, and fatty salmon is unique to this place.
The Minamisanriku Kirakira Bowl has varying seasonal ingredients at each restaurant, so you can encounter an all-new dish every time you visit.
Areshima Island, Moai Statues, and Other Sightseeing Spots!
Photo by Pixta
Areshima Island in Shizugawa Bay is an iconic destination in Minamisanriku. The grove of Japanese bay trees produces a mystical atmosphere. This forest is registered under the FSC.
Please note there are rules on the number of people permitted to enter daily and the equipment allowed on the island. There's also a beach and park nearby.
The moai statues found in seven different places, including in the Minamisanriku Sun Sun Shopping Village, will catch your eye in town. These statues were gifted by Easter Island in Chile with hopes for the town's revitalization. The word "moai" means "living for the future." The statues almost appear as if they're kindly watching over Minamisanriku as the town continues to aim for a sustainable future.
Experience Minamisanriku, a town proactively striving for the SDGs, to the fullest by enjoying great local food and sightseeing!

Main Image by Pixta
In cooperation with Maruara Oikawa
Sponsored by Reconstruction Fishery Processing Industry Market Recovery Promotion Center


The information presented in this article is based on the time it was written. Note that there may be changes in the merchandise, services, and prices that have occurred after this article was published. Please contact the facility or facilities in this article directly before visiting.