5 Must-Visit Places in Utsunomiya! Shrines, Bamboo Groves, and Gyoza Galore
Utsunomiya, the capital city of Tochigi Prefecture, is the gateway to popular destinations such as Nikko and Nasu. To best enjoy sightseeing in Tochigi, we recommend staying in Utsunomiya overnight. The city offers great scenery and excellent cuisine.
Kouran: A Famous Gyoza Restaurant
Utsunomiya is known as the gyoza capital of Japan. Countless restaurants serve this dumpling dish, which has become synonymous with the city.
Kouran, an eight-minute walk from the city center, is an eatery with a history spanning 60 years. The establishment is easily recognizable by its red sign illuminating a back alley. Alongside locals, visitors from other prefectures come to dine at this restaurant. It's common to see long lines forming at peak hours.
The delicious gyoza dumplings offered at Kouran are filled with pork, cabbage, garlic, green onions, leek, and ginger.
Cooked at high temperatures, the skin of the gyoza has a crispy exterior. Your mouth will be bursting with meat broth in the first bite! The meaty morsels are not greasy at all and have a refreshing taste.
"Suna," an original rayu (spicy red oil), is the recommended condiment to pair with the dumplings. The spice-filled fragrance piques the appetite, making the gyoza even tastier.
Oya History Museum: An Enigmatic Underground Exhibition Space
Oya History Museum is one of the most spectacular places in Utsunomiya. It exhibits massive walls of Oya stone, a type of stone that can be mined in this area. From JR Utsunomiya Station, it is a 30-minute ride on the Utsunomiya City Bus to the museum.
There are six active quarries in the Oya district. Passengers aboard the bus can see huge rocks cropping out from the ground.
Musuem-goers can visit a former stone quarry turned into an exhibition space.
Visitors will feel the temperature drop while descending the stairs.
The expansive space looks like a subterranean Egyptian temple or some faraway land. The music and lighting of the facility help enhance this mystical feeling.
In addition to exhibitions on the history of the quarry, the museum displays collaborative works with various artists. The facility is also used to shoot movies and commercials. In recent years, it has garnered fame as a sightseeing spot.
The average underground temperature is about seven degrees Celsius year-round, making it comparable to a refrigerator. In the past, the government used this space to store rice. It is currently used as a storage for vegetables, fruit, wine, and sake.
Visitors in the summertime should bring a jacket to keep chills at bay.

Rockside Market
Rockside Market is a restaurant and gift shop located next to the museum.
The facility carries items such as vases, coasters, and candlesticks made from Oya stone. Visitors will be charmed by the artisanship behind the products.
Rockside Market also serves light meals. The French toast made with Nasu Goyo-ran, a special egg produced in Tochigi, is a popular dish. The fragrant caramel and sweet, tangy Tochigi strawberries will be a hit among those with a sweet tooth.
Wakayama Farm: A Stunning Bamboo Grove
The bamboo grove within Wakayama Farm was cultivated over a century ago by descendants of a farmer who moved here. In recent years, it has become a popular sightseeing spot, only 30 minutes away by bus from JR Utsunomiya Station.
The spacious site, measuring 24 hectares, is filled with various types of bamboo. In fact, it is one of the largest and most beautiful bamboo groves in the Kanto area, often used for movie shoots.
The bamboo grove has a distinct Japanese atmosphere. On weekends, cosplay enthusiasts gather here to take photos.
Picture courtesy of Wakayama Farm
The forest is illuminated in the evenings on Saturdays, Sundays, and national holidays, creating a magical sight.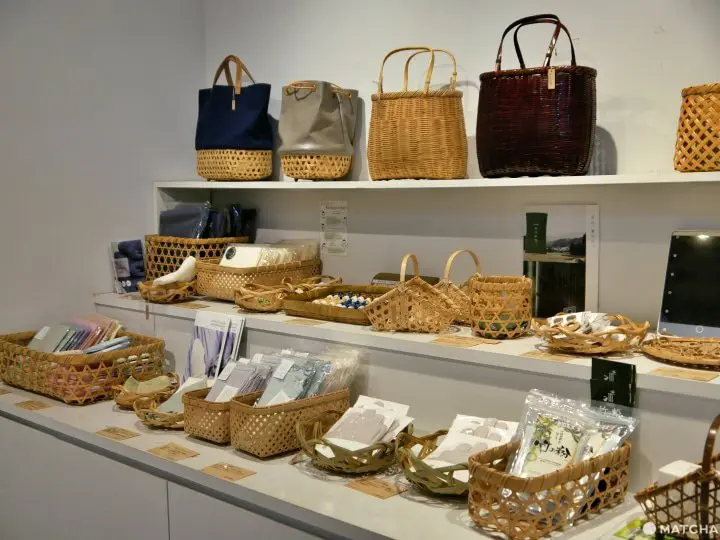 The gift shop handles bamboo baskets and rings, along with towels and handkerchiefs woven with bamboo fibers. Visitors can also purchase confections made from chestnuts grown on the farm.
Bamboo shoots harvested in spring are also sold here. Since it is a hit among locals, the product quickly disappears from the shelves.
Futaarayama Shrine: A Major Shrine in Utsunomiya
Boasting a rich history, Futaarayama Shrine is located in central Ustsunomiya.
Toyoki-irihiko no Mikoto, the first Imperial prince of Emperor Sujin (tenth Emperor of Japan), is canonized at this shrine. The deity was long worshipped by the samurai. Now, many locals flock to the shrine on New Year's Eve and Day.
The ornamental railing top depicting Tokugawa Ieyasu as a shogun.
Visitors participating in shoden-sanpai (a prayer offering inside the outer shrine) are also allowed to enter the main shrine. Lucky ones may be able to see the treasures dedicated by Tokugawa Ieyasu (1543-1616), the founder of the Tokugawa shogunate.
Collectors should not forget to receive a shrine stamp. While the photo above shows an ordinary seal stamp, there are seasonal versions as well.

Pipe no Kemuri Ikegami-cho Bar: Enjoy a Relaxing Night in Utstnomiya
In addition to gyoza, Utsunomiya is famous for its cocktails. Many local bartenders have won various cocktail competitions.
Pipe no Kemuri Ikegami-cho Bar, a five-minute walk from Futaarayama Shrine, has four bartenders who won four consecutive competitions, which is quite a feat in this business.
The interior has a beautiful retro atmosphere favored by visitors from outside of the city and office workers.
Both cocktails are priced at 1,200 yen
Visitors will be thrilled at the sight of bartenders making cocktails with flair. Sipping a tasty concoction should heighten the blissful mood of a night in Utsunomiya.
Sakura Sakura, the pink cocktail on the photo's left side, is a gin-based drink with a slight cherry aroma. It was awarded a prize in an international cocktail competition.
The vivid emerald-colored cocktail depicting a shooting star on the right is Falling Star, a rum-based drink with a fruity aroma. This is also an award-winning cocktail in a Japanese competition.
The bar serves a wide variety of seasonal fruit cocktails, non-alcoholic beverages, and snacks. First-time visitors will be relieved to see the prices listed on the menu. Additionally, there are table seats in the spacious facility to accommodate groups of all sizes.
Tochigi Culinary and Sightseeing Guide

Book a Stay in Utsunomiya: The Gateway to Tochigi
Regarding accessibility, Utsunomiya can be easily accessed on the shinkansen, JR local lines, or Tobu Railway from Tokyo.

There are many no-frills hotels for office workers near the train station along with various eateries. Travelers heading to Nikko or Nasu the next day should consider booking a stay in Utsunomiya when planning their trip.

Sponsored by Tochigi Prefecture

Written by

Jacky Chen

MATCHA would like to thank all the facilities that allowed interviews.

The information presented in this article is based on the time it was written. Note that there may be changes in the merchandise, services, and prices that have occurred after this article was published. Please contact the facility or facilities in this article directly before visiting.