Great Breakfast! 4 Excellent Hotels and Inns in Tokyo's Shinjuku Area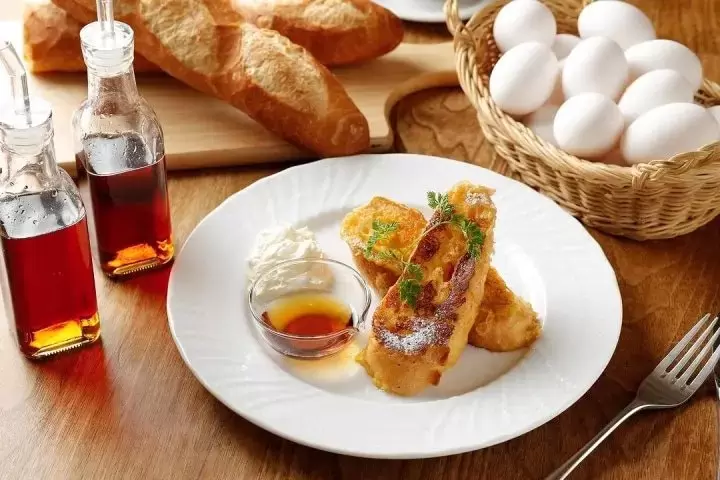 Shinjuku is home to the Kabukicho entertainment district, all-night drinking spots, and excellent shopping facilities. This article features four hotels that are ideal for those who wish to stay in Shinjuku. Enjoy the retro atmosphere of well-established hotels alongside free breakfast and snacks!
Shinjuku: A Variety of Comfortable and Tasteful Lodgings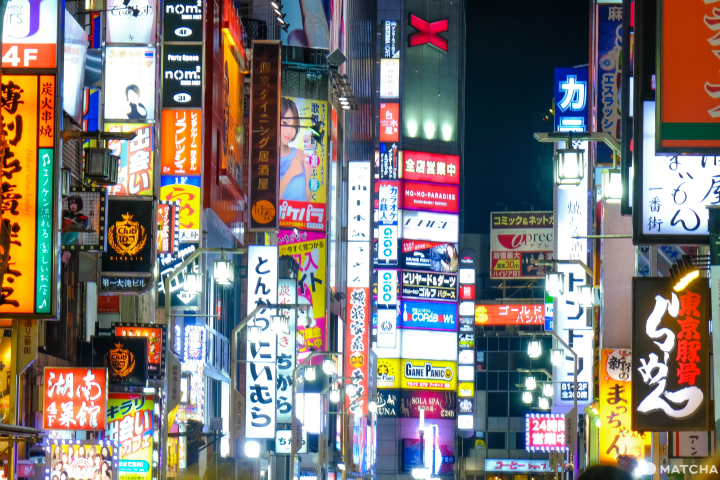 Shinjuku is the perfect area in Tokyo for travelers interested in shopping and tasting excellent Japanese food during their trip.
You'll find izakaya bars lining the streets of Shinjuku Golden Gai and Omoide Yokocho. There are also fun and interesting shopping spots, including Lumine, NEWoMan, and Shinjuku Subnade.
This article features four accommodation facilities ideal for international visitors interested in sightseeing within Shinjuku and the surrounding area.
We'll introduce attractive features and unique characteristics of each hotel where you can experience Japanese hospitality and stay for a reasonable price.
1. Hotel New Shohei in Yotsuya: Complimentary Breakfast and Snacks
Hotel New Shohei is conveniently located three minutes on foot from Yotsuya Station. It's on the corner of a retro-style street lined with bars―just a back alley away from a main thoroughfare.
The hotel management hopes visitors minimize any unnecessary expenses and fully enjoy their sightseeing. With that in mind, the hotel is characterized by three special services: a complimentary snack and beverage service, free breakfast, and unlimited viewing on the TV's sports and movie channels.
Picture courtesy of Hotel New Shohei
The drink and snack service is in the lounge and features milk, apple juice, cup ramen, and snacks and sweets. At 17:00 daily, it turns into an all-you-can-drink alcohol menu that includes red and white wine, a low-malt beer-like beverage called happoshu, and canned chuhai cocktails.
The complimentary breakfast changes every day. So guests staying consecutive nights can enjoy a variety of entrees. This buffet offers a tasty selection of egg dishes, croissants, miso soup, and rice.
The grilled fish is a special breakfast entree that's charcoal grilled at Genya, an izakaya on the hotel's first floor. Please be sure to give this a try when staying here!
There are four types of guest rooms: the universal room (barrier-free access), single, double, and twin.
Their concept is "a hotel offering deep blue comfort in the heart of Tokyo." The premises have a chic atmosphere that utilizes soft, indirect lighting. Beds have a handy side table, so you can easily enjoy a meal or read your favorite book.
The closest train station is JR Yotsuya Station. It only takes four minutes from Shinjuku via the JR line and less than 30 minutes from Asakusa. After a day of sightseeing in the entertainment area, why not spend some relaxing time here?
2. Kadoya Hotel in Shinjuku: Perfect Night's Sleep Guaranteed by Sleep Experts
Kadoya Hotel is only three minutes on foot from the West Exit of Shinjuku Station. The hotel aims to "make guests feel comfortable and at home."
The hotel currently operates an original Pleasant Sleep Project as part of that goal.
The guest rooms all feature mattresses made by two famous brands: Simmons and Tempur.
All rooms have adopted Tempur comfort pillows so guests can count on a good night's sleep. The pillows use a material developed by NASA, evenly distributing the head's pressure on the pillow.
Some staff members are also qualified sleep advisors. First, they'll measure the contours of the guest's head and neck using a special device, then recommend the most suitable pillow (see photo above). Don't miss out on this unique service!
The hotel would like guests to feel right at home and enjoy a comfortable stay here. This sentiment is reflected in the size and design of the rooms.
All 90 guest rooms feature a Western-style design and are more spacious than a standard no-frills hotel. Some rooms have a classical design, and there's even a special room inspired by kura, a traditional Japanese storehouse.
The black stucco walls of this concept room effectively control the air quality and humidity. In other words, guests can expect a more restful night's sleep.
When guests reserve the Room and Breakfast Plan, they can enjoy a delicious breakfast at Cafe La Voie (1F) that includes a salad buffet.
There are three different menus to choose from, including a Western-style breakfast that comes with French toast and a Japanese-style breakfast that serves grilled fish. These dishes will be the perfect start to a pleasant morning.
3. Hotel Tateshina in Shinjuku: Enjoy the Classical Showa Atmosphere
Photo by Roza Akino
Shinjuku-Sanchome Station and its surrounding area are home to many famous shopping spots, starting with Isetan Department Store's Shinjuku location. Hotel Tateshina was established in this popular area in 1951.
Photo by Roza Akino
The hotel's exterior is simple, but once you step inside the lobby, it suddenly feels like you've gone back in time to the Showa Period.
Throughout the premises, visitors can catch glimpses of the hotel's colorful history. For example, the vintage bar area used to be a pub. Japanese dancing dolls and other old traditional crafts are also on display.
Photo by Roza Akino
The 67 guest rooms offer single, semi-double, double, and twin rooms.
Some rooms have handrails and bath steps to make it easier for guests to get inside the unit bath. It's easy to feel the hotel's thoughtful consideration toward seniors and people with physical challenges.
Picture courtesy of Roza Akino
Hotel Tateshina's most attractive features are its reasonable prices and convenient location―just 13 minutes on foot from Shinjuku Station.
You'll also find the popular Shinjuku Gyoen, a famous cherry blossom viewing spot, within an eight-minute walk from the hotel.
In addition, the Tori-no-Ichi Festival is held at the nearby Hanazono Shrine. This annual event in November is where people come to pray for good luck and prosperity in business.
Visitors can enjoy many events and sights in this area, including Shinjuku's natural surroundings.
The hotel also provides a Day Use Plan, allowing people to use guest rooms between 11:00 and 18:00. All rooms have Wi-Fi and LAN cables making this ideal for catching up on remote work or holding a meeting.
4. Ryokan Seiko in Ogikubo: A Popular Inn with a 100-Year History!
Ryokan Seiko, established in 1916, is a long-standing ryokan and a registered tangible cultural property.
Ogikubo Station is the closest station to Ryokan Seiko. It's only nine minutes by train from Shinjuku. If you walk six or seven minutes from the station, you'll see the ryokan quietly tucked away in a residential area.
In 1938, the ryokan expanded by adding the Seiko Lodging, which stands beside the original building.
Seiko Lodging is currently being used as an apartment. But when it was first built, it received much attention as an innovative Western-style boarding house. Even today, its unique modern atmosphere is attractive to the eye.
Ryokan Seiko's guest rooms distinctly retain the atmosphere of the Showa Period.
The single rooms are furnished with a low table, legless floor chairs, a futon, and a mattress, among other items. Each twin room has its own original design and aesthetic.
You can see the playful way the space in every guest room was carefully planned out. For example, the ceiling pattern was modeled after the bottom of a Japanese ship, and all rooms come with a dial telephone. This ryokan will undoubtedly win the hearts of people who yearn for a retro atmosphere.
The courtyard garden features a stone lantern, a small pond, and a shidare zakura (weeping cherry tree) standing in the center. A wisteria trellis is also planted on the corridor side of the building. During autumn, visitors can enjoy the colorful fall foliage.
During Japan's bubble economy (1986-1991), the ryokan's owner was approached by many people who tried to persuade him to redevelop the building site. They said, "Why don't you level the garden and build a business hotel?" or "If you tear down the building and put up a new apartment, you can make a lot more money!"
However, the third-generation owner Yoshitami Hirama stubbornly refused to give in. Thanks to his strong resolve, it still stands as a ryokan that everyone loves.
The ryokan's nostalgic space is timeless. If you're yearning to experience the extraordinary, how about dropping in for an overnight stay?
Comfortable and Reasonably Priced Accommodations near Shinjuku!
Most travelers on sightseeing and shopping trips want to stay within their budget and book a hotel with good surroundings.

The hotels and ryokan introduced in the article offer guests history and nature, as well as additional perks. Moreover, they can stay overnight at a very reasonable price.

Please enjoy sightseeing in the Shinjuku area at an accommodation that lets you get in touch with Japan's culture and warm hospitality!

Written by nagino an
Supported by the Japan Ryokan and Hotel Association Tokyo Branch

The information presented in this article is based on the time it was written. Note that there may be changes in the merchandise, services, and prices that have occurred after this article was published. Please contact the facility or facilities in this article directly before visiting.