Iwate's Kita-Sanriku Factory: Enjoy High-Quality Farmed Sea Urchin!
This service includes sponsored advertisements.
Iwate Prefecture's Kita-Sanriku Factory (Hirono Town) uses sea urchins from the world's only Uni Bokujo® to make high-quality products such as Sea Urchin Butter Spread. Simultaneously, they are actively working to preserve the surrounding marine habitat.
Three Treasures of Iwate's Kita-Sanriku: Sea Urchins, Female Divers, and Traditional Diving Methods!
Kita-Sanriku is an area in Iwate Prefecture encompassing the municipalities of Hirono Town, Kuji City, Noda Village, and Fudai Village―all of which face the Sanriku Coast.
Kita-Sanriku is a region blessed with marine resources. In particular, the area boasts a rich harvest of various seaweed, including wakame and kombu (kelp). This diet of kombu and wakame is how delicious sea urchins (uni) are grown.
Iwate Prefecture's domestic sea urchin catch is second only to Hokkaido. The seafood has also become a regional specialty.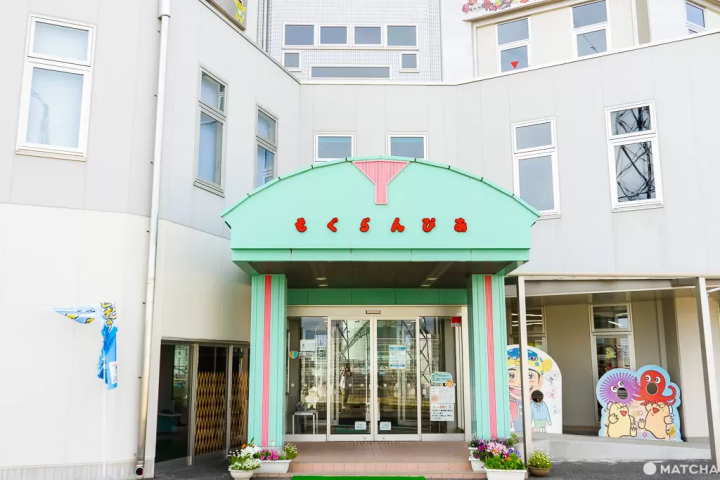 A good way to become familiar with Kita-Sanriku is by visiting Moguranpia (Kuji Underground Marine Science Museum).
This aquarium is unusual because it was built in an abandoned underground tunnel.
Visitors can watch demonstrations featuring traditional diving techniques (nanbu moguri) and professional female divers (ama no sumoguri). Both diving methods are unique to the region (*shows only on Saturdays, Sundays, and national holidays).
Picture courtesy of Moguranpia
Those who watched "Ama-chan"―a hit NHK morning drama released in 2013 that was broadcast worldwide―have probably heard of these diving techniques.
The female divers wear traditional clothing and gather sea urchins by free diving (a breath-hold dive) without using modern-day equipment.
Picture courtesy of Moguranpia
The traditional diving techniques of nanbu moguri employ a special helmet (see photo above). These diving techniques have been effectively utilized in various settings, including a port development project and ocean research.
This technology originated in Kita-Sanriku's municipality of Hirono Town, which has a history of over 100 years.
Moguranpia also features various exhibits, including a display of fish donated by Sakana-kun (*), a celebrity ichthyologist in Japan, and a jellyfish exhibition. Learning about the sea and its creatures has never been more fun!
*Sakana-kun: a fish researcher, university professor, and the head of the Moguranpia support group.

Kita-Sanriku's Hirono Town: Home to the World's Only Uni Bokujo® (Sea Urchin Farm)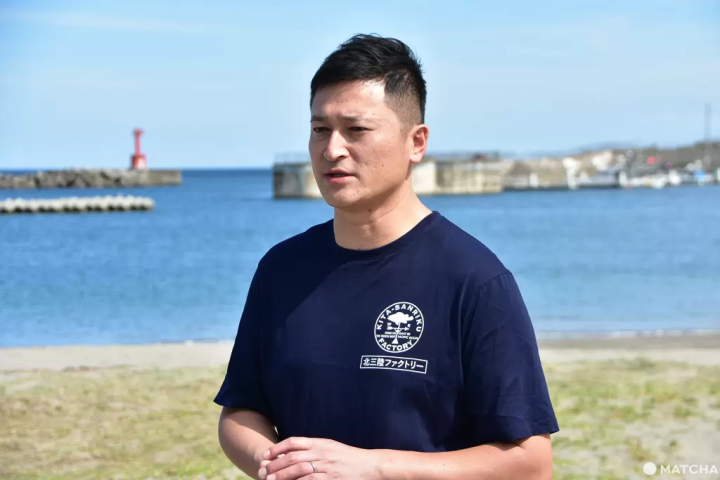 Kita-Sanriku's appeal is not limited to professional female divers or traditional techniques of nanbu divers. It's also home to the world's only Uni Bokujo®, or Sea Urchin Farm.
Sea urchins are first hatched at Uni Bokujo®'s Sea Urchin Farming Center. After being nurtured for one year, they are released into the sea, where they spend two years in a natural environment.
Afterward, fishers transplant these sea urchins to a breeding trench called "zoshokumizo." The sea urchins grow larger after feeding on natural kombu and wakame that flourish inside these trenches. They will spend one more year here.
After four years of cultivation, the sea urchins are finally harvested by fishers. After being unloaded on the shore, they are immediately taken to the processing plant at Kita-Sanriku Factory.
The sea urchins are sorted by size at the plant and carefully removed from their shells, among other processing steps.
After the sea urchin's shell is opened, the internal organs are carefully removed with tweezers. This is to prevent the delicate flesh from getting damaged. This process requires a high level of expertise and concentration.
The skill of these craftspeople, paired with the ideal natural environment where sea urchins are raised, makes it possible for this delicacy to reach consumers in perfect condition.
Kita-Sanriku Factory: Sea Urchins Delivering the Ultimate Happiness!
The Northern Sea Urchin (Kita-Murasaki Sea Urchin) handled by Kita-Sanriku Factory has a light yellow-colored flesh, refreshing taste, and refined sweetness.
Diet is a critical component in raising delicious-tasting sea urchins. These spiny sea creatures grown in Kita-Sanriku―an area known for its high-quality kombu―have outstanding flavor.
Tsubonuki Sea Urchin
Surprisingly, you can enjoy fresh sea urchin at home that tastes straight from the ocean.
"Tsubonuki" is a production process that maintains the freshness of sea urchins. You can feel the vitality of the sea urchin's shell. Consumers can enjoy the taste of freshly harvested high-quality sea urchins, with the internal organs carefully removed and the shell still intact, with only a light rinsing of seawater.
Hirono Farm's 4 Years Uni® (Tsubonuki Sea Urchin) *Please refer to the official online store to check the prices.
Hirono Farm's 4 Years Uni®
This sea urchin's flesh is plump and will slowly start melting in your mouth. Consumers can enjoy the fragrance of seaweed and its sweet, creamy taste. Add some drops of soy sauce for the aroma's sweetness to stand out even more!
Hirono Farm's 4 Years Uni® (saltwater pack) contains freshly shucked sea urchins in a seawater solution that's been disinfected with UV rays. Alum and other such additives are never used.
Under strict management controls, the sea urchins are carefully hand-packed to ensure they remain in beautiful condition. Hirono Farm's 4 Years Uni® (saltwater pack) is like opening a treasure chest. You can enjoy sea urchins at home that taste like they were just freshly caught!
Hirono Farm's 4 Years Uni® (saltwater pack) *Please refer to the official online store to check the prices.
Sea Urchin Butter Spread
This Sea Urchin Butter Spread was honored with the Ministry of Agriculture, Forestry and Fisheries Award: the top prize at the 2020 Iwate Prefecture Processed Marine Products Competition. It was also chosen as a gift to be bestowed upon the emperor.
Premium Kita-Murasaki Sea Urchins, carefully raised over four years, are steamed shortly after being caught. They are then mixed with Iwate's high-quality butter. About 70% of this product consists of sea urchins.
The texture, saltiness, aroma, creaminess, and other elements are precisely calculated. This spread can be enjoyed on a slice of French bread or a soda cracker.
Sea Urchin Butter Spread *Please refer to the official online store to check the prices.
Salted Sea Urchin
Salted Sea Urchin only contains freshly caught sea urchin from Uni Bokujo®.
Roasted salt is sprinkled on top of the product. As excess moisture is being removed, the sea urchins are aged for three days under low temperatures, which enhances their natural flavor. A small amount of this salt goes a long way in creating a rich flavor and aroma.
One Bottle of Salted Sea Urchin contains five Kita-Murasaki Sea Urchins. This product is extremely thick and rich. Even if you turn a spoonful upside down, it won't fall off. It's ideal as an accompaniment to rice or with a glass of sake.
Hirono Farm's 4 Years Uni® (Salted Sea Urchin) *Please refer to the official online store to check the prices.
Kita-Sanriku Factory's Online Store (Japanese)

Kamefuku Seasonal Fish & Seasonal Vegetables
In addition to Kita-Sanriku's products, you can enjoy Iwate Prefecture sea urchin dishes at Kamefuku Seasonal Fish & Seasonal Vegetables.
Kamefuku Seasonal Fish & Seasonal Vegetables is a popular fresh seafood shop in Hirono Town. The menu features fresh ingredients with generous food portions. This is why plenty of customers flood into the restaurant even on weekdays.
The main entrees at lunch are set meals with fresh seafood and donburi dishes. For example, the Fresh Seafood Donburi allows you to enjoy a rice bowl topped with fresh fish along with homemade side dishes and sweets.
The shop's delicious cuisine will have you wanting to live close by to visit repeatedly!
During summer months, the Fresh Sea Urchin Donburi is especially popular. This dish features a bed of rice covered with rich tasting sea urchins (see photo above). Customers can savor its delicate sweetness even without soy sauce.
It's so tasty that when the food arrives, all conversation comes to a screeching halt. Everyone solely concentrates on the act of eating.
Roadside Station Iwate Kita-Sanriku: Enjoy the Region's Attractive Features in One Spot!
Roadside Station Iwate Kita-Sanriku is close to National Route 45 and the Kuji-Kita Interchange with convenient access!
You'll find a food court and specialty products corner, as well as a children's area with full-sized playground equipment.
At the specialty products corner, visitors can pick up Kita-Sanriku's fresh seafood and vegetables alongside processed products and craftwork.
At the food court, you can order various sweets to takeout or enjoy a meal on the premises.

The Infinite Possibilities of Sea Urchins
Mention Japanese sea urchins and many immediately think of Hokkaido. But in Hirono Town, there's a long history of sea urchin farming combined with world-class technology.
Under their mission statement of "enriching the world's oceans from Kita-Sanriku," Kita-Sanriku Factory is spreading the latest in sustainable fisheries technology.
In addition to Uni Bokujo®'s 4 Years Sea Urchin introduced in this article, there's a special project underway called the Restorative Sea Urchin Farming Project that hopes to solve the problem of ocean desertification.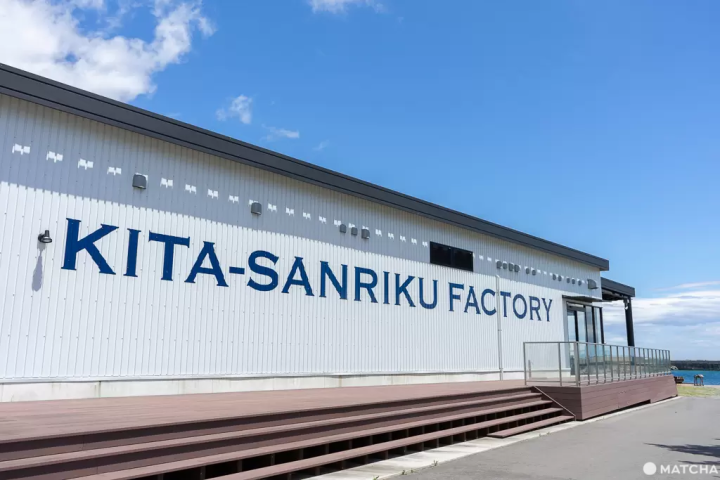 In recent years, decreasing levels of sea salt have been causing the death of algae beds (isoyake). Isoyake is a natural phenomenon where much of the large seaweed found along parts of the coastline withers and dies.
Due to changes in the natural environment from global warming, it's believed several factors have contributed to this problem. One of these factors is the overconsumption of algae by sea urchins and other marine creatures.
To stop the spread of isoyake, some are recommending that sea urchins throughout Japan be exterminated. But in reality, the exterminated sea urchins have no value as a commercial product and are simply discarded. This reduces the amount of sea urchin that are caught.
Kita-Sanriku Factory is currently engaged in a regenerative sea urchin aquaculture business—both in Hirono Town and in regions affected by isoyake. They believe this is more effective than simply discarding sea urchins that are producing smaller yields due to feed shortages. With this business, they have begun efforts to turn these delicious sea urchins into processed products.
Because Kita-Sanriku Factory is familiar with top quality sea urchins, they've been successful in producing sea urchin products possessing a natural flavor. By teaming up with institutions starting with Hokkaido University, they are creating a new industry in every region of the country.
Picture courtesy of Givee
If they can develop a method that's compatible with sea urchin farming and the restoration of algae beds, we can preserve the natural environment and ensure stable catches of sea urchins. Morever, it will lead to the promotion of "blue carbon," using seaweed to enhance the absorption and storage of carbon dioxide.
By delivering the highest quality sea urchins globally while preserving the ocean's natural resources, Kita-Sanriku Factory hopes to enrich the world's oceans all the way from Kita-Sanriku.
Written by Lin
In cooperation with Kita-Sanriku Factory
Sponsored by Reconstruction Fishery Processing Industry Market Recovery Promotion Center
Written by

MATCHA's promotional account for corporate and local government advertising. We aim to provide useful information to our readers in an enjoyable manner.

The information presented in this article is based on the time it was written. Note that there may be changes in the merchandise, services, and prices that have occurred after this article was published. Please contact the facility or facilities in this article directly before visiting. Some of our articles contain affiliate links. We kindly ask our readers to exercise careful judgement when making a purchase or booking a service online.