How To Travel To Niigata, A Port City With A Rich History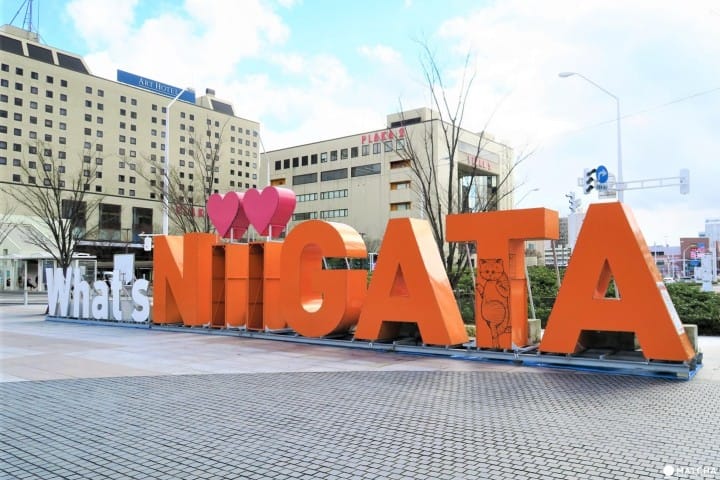 Niigata is the biggest city located along the Sea of Japan which offers abundant natural wonders. In addition, there are many attractions to visit including sites which are related to its history as a port city.
Niigata is the largest city located along the Sea of Japan in Niigata prefecture. Surrounded by the sea, rivers and mountains, Niigata offers plenty of natural wonders as well as a rich history as a port city facing the sea. This time, we will introduce how to travel to Niigata city.
How to Get to Niigata From Major Cities in Japan
The main gateway to Niigata city is JR Niigata Station. Niigata Station is the last station of the Joetsu Shinkansen, which you can reach from Tokyo Station in about two hours.
If you want to travel from other cities than Tokyo, it is better to fly. Here is a list of direct domestic flights to Niigata.
New Chitose Airport (Sapporo)
Flight Time: About one hour and 15 minutes
Fare: Starting from around 33,000 yen
Narita Airport (Tokyo)
Flight Time: About one hour
Fare: Starting from around 20,000 yen
Central Japan International Airport (Nagoya)
Flight Time: About one hour
Fare: Starting from around 29,000 yen
Komaki Airport (Nagoya)
Flight Time: About one hour
Fare: Starting from around 29,000 yen
Itami Airport (Osaka)
Flight Time: About one hour
Fare: Starting from around 32,500 yen
Fukuoka Airport (Fukuoka)
Flight Time: About one hour and 45 minutes
Fare: Starting from about 46,000 yen
Okinawa Airport (Okinawa)
Flight Time: About two hours and 20 minutes
Fare: Starting from about 56,000 yen
More detailed information is available on the website of Niigata Airport.
During the off-season, flight tickets are sold at almost the half price if you book them two months in advance. If you've decided when you want to go, it is better to book your tickets as early as possible. Please do not miss out on a great deal.
As Niigata airport is located in the east of Niigata city, you need to take the airport shuttle bus which runs between the airport and Niigata Station. It takes 25 minutes and costs 410 yen.
The cheapest way to reach Niigata is by taking an express bus. The main bus station is located in the Bandai area, but the buses also pass through Niigata Station as well.
Here is a list of cities which have connections to Niigata city by direct express bus:
Tokyo, Ikebukuro, Shinjuku (via Omiya), Gunma, Takasaki/Maebashi, Nagano, Toyama, Ishikawa, Kanazawa, Osaka (via Kyoto), Nagoya, Sendai, Koriyama, Aizuwakamatsu and Yamagata.
Buses between Niigata and Tokyo run every one hour. On the other hand, buses from other cities operate only once or twice a day. Please check their timetables out in advance.
Please visit the website of Niigata Kotsu Co., Ltd (Japanese) for further details.
Two Big Downtown Areas of Niigata
There are two big downtown areas divided by Shinano River in Niigata.
One of them, located between JR Niigata Station and Bandai bridge is simply called Bandai, and is where you will find plenty of shopping malls, restaurants and other interesting locations.
The second, Furumachi, is located from the Shinano river towards the Sea of Japan and is a historical entertainment city; there are stores that are over 100 years old here, which opened during the Meiji period and even a hanamachi (geisha district), which prospered between the Edo period and the Showa period. Along with the famous hanamachi in Kyoto and Tokyo, it is one of the three biggest geisha towns which allow travelers experience some of the traditional games and forms of entertainment practiced by the geisha.
Please see Niigata Hanamachi Chaya (website) to find out more about events and the article, and The World Of Maiko And Geiko - How To Meet Them to know more about hanamachi and geiko.
How to Move Around Within Niigata
Although a lot of buses run within Niigata city, it might be pretty hard for travelers to use them efficiently.
We suggest using the Niigata city loop bus service which takes you to tourist sites in the center of the city. It costs 210 yen per ride and 500 yen for a one day pass. There are 13 stops between Niigata station and Furumachi area.
Please refer to the Niigata City Loop Bus website to check out the route and schedule.
Here you can see works by an artist related to Niigata drawn on the body of the bus.
There are taxis available as well. A touring taxi which takes you to the main attractions in the city is also available. Why not give this option a try when you have limited time to sightsee in Niigata?
Please check out Bandai Taxi (Japanese) for more details.
Most of the major attractions of Niigata city are located between JR Niigata Station and the 4 km long coast of the Sea of Japan. It is really quick if you drive, but if you walk, it can take a long time to get around. We suggest you try cycling.
Niigata Bicycle Rental provides 20 rental stations in the central part of the city. You can rent and return the bicycles there. The first three hours cost only 100 yen. It is really reasonable, isn't it? (* a registration fee of 200 yen is charged when you rent for the first time)
There are bike lanes even on big busy streets within the city; Niigata is a really bike-friendly city. We can definitely say that cycling is a great way to tour the city. Please visit the website Niigata Bicycle Rental (Japanese) to check out more details.
How to Get Information About Attractions Within Niigata City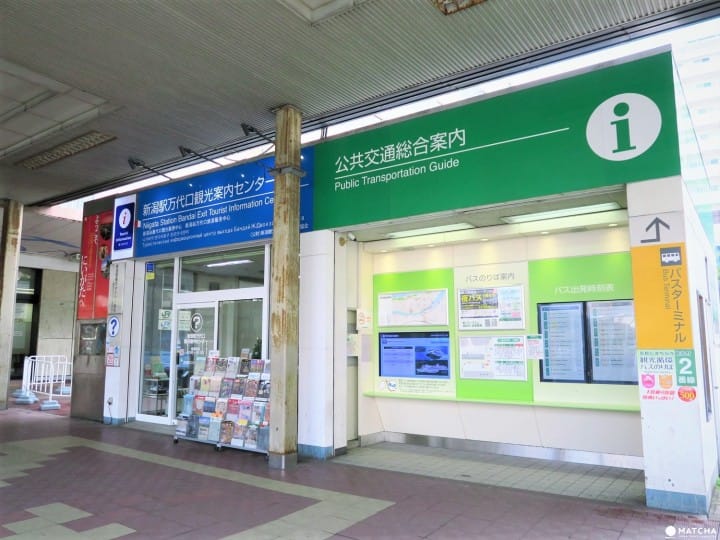 There is a tourist information center at the Bandai exit of Niigata Station.
Tourist maps and brochures for must-see attractions are available in English, simplified and traditional Chinese, Korean as well as Russian here. Please stop by and collect information about Niigata city when you use Niigata Station.
In Conclusion
Niigata city has a lot to offer its visitors, from delicious foods from the sea and mountains, to maritime history and historical sites on land. Please enjoy Niigata to the fullest and consider this article your guide to finding the best information sources in Niigata.
The information presented in this article is based on the time it was written. Note that there may be changes in the merchandise, services, and prices that have occurred after this article was published. Please contact the facility or facilities in this article directly before visiting.