Just 30 Minutes From the Airport! AEON MALL Asahikawa Station Square
Hokkaido's Asahikawa City, with easy access to destinations like Furano and Sapporo, is home to the Asahiyama Zoo and just 30 minutes from the airport. At AEON MALL Asahikawa Station Square, visitors can enjoy a Hokkaido-filled shopping experience!  
AEON MALL Asahikawa Station Square: Right Near Hokkaido's Transportation Hub
Just like the name of this shopping facility suggests, AEON MALL Asahikawa Station Square is located right in front of JR Asahikawa Station. As soon as you exit from the station's ticket gates, you'll see AEON MALL's entrance.
The mall features a full selection of famous sweets and gourmet products from every region of Hokkaido. Here they have absolutely everything you're looking for.
The mall is not far from the airport, from where buses will also take you to all the popular tourist spots in the area. Nearby, there are also many hotels and traditional Japanese-style ryokan accommodations. The convenient location explains AEON MALL Asahikawa's popularity with sightseeing visitors, and why it's also an indispensable spot for local residents.
Enjoy Hokkaido Cuisine at AEON MALL Asahikawa!
The Food Court on the fourth floor
In addition to its countless shops, AEON MALL Asahikawa Station Square has a food court on the first floor and a restaurant zone on the fourth floor. Hungry shoppers can choose from a wide range of cuisine—from western-style to Japanese-style, and everything in between!
On the first floor, you can enjoy tasty dishes offered by the many food court shops that surround the spacious open area. The fourth floor is lined with restaurants where diners can sit and eat inside. Here they have everything from American steaks to pasta, Japanese-style food, and sukiyaki.
Head to Kikuyoshi for Delicious Meat Dishes!
We'd particularly like to introduce our readers to a shop called Kikuyoshi. This long-established restaurant, originally from Obihiro, is known for having invented the 'buta donburi' (pork rice bowl). They are very particular about using Hokkaido rice and pork, and fresh local ingredients.
The most popular dish on their menu is Tokachi Butadon. First, thick pork slices are dipped in a delicious traditional sauce, then they're grilled to perfection. Finally, the fragrant meat is arranged over a generous bed of rice!
The recipe for the sauce was first developed at their main Obihiro shop, and has been passed down from generation to generation!
Tokachi Butadon (pork donburi) 968 yen
The set menu ('teishoku') comes with 'buta donburi' and miso soup. The roast pork slices have just the right balance of muscle and fat.
The photo above shows a regular size 'donburi'. If diners would like to eat a bit more, they can also order an extra side dish of pork. Orders are placed via the tablet found at each table, with service also available in English.
A Full Lineup of Popular Hokkaido Sweets and Souvenirs!
In addition to enjoying a delicious meal at the food court, you can also pick up some great souvenirs!
Visitors here can purchase famous Hokkaido sweets, international award-winning confections, and souvenirs characteristic of the Asahikawa area.
Now let's find out exactly what kind of impressive souvenirs they handle here!
Ryugetsu: The Sweet Shop that Won a Monde Selection Gold Award
Ryugetsu is a confectionery shop that's headquartered in Hokkaido's Obihiro City. Their most famous item is Sanporoku.
Sanporoku is a Baumkuchen (a traditional German cake baked on a spit) whose name was inspired by white birch firewood. In olden times, this white birch firewood was used to beat Hokkaido's winter cold.
The length, width, and diagonal measurements ('sanpo', or "three sides" in Japanese) of the firewood's cut surface were all about 6 ('roku' in Japanese) 'sun' (an ancient unit of measurement), or about 18 centimeters. As a result, this Baumkuchen also took the name of Sanporoku.
In 1988, Sanporoku received a prestigious Monde Selection Gold Award from the International Quality Institute in Brussels.
Recently, Anbatasan, Hokkaido's iconic sable sandwich cookies, have also become a popular product (see the photo above). They gained widespread attention after appearing in an NHK morning TV drama.
The shop's top-selling sweets can be purchased as souvenirs, and some can even be enjoyed as takeout items! The refrigerated display case sells cakes which can be enjoyed at one of the food court tables on the first floor.
Kita Kitchen: Enjoy the Taste of Hokkaido at Home!
Kita Kitchen is a popular 'select shop,' a store selling items from various brands which have been chosen specially to be sold at that shop. They sell processed marine products and dairy items from all over Hokkaido, as well as coffee and ramen. Thanks to them, customers can enjoy the fresh and delicious flavors of Hokkaido at their own dinner table!
They also have local confectionery from Asahikawa, which is ideal as a souvenir! Among them are adorably packaged items made in collaboration with the hugely popular Asahiyama Zoo (left side in the above photo).
If you pay a visit to Kita Kitchen, you'll be able to buy a wide variety of fresh and tasty local ingredients and seasonings all in one store!
ROYCE' Chocolates: Hugely Popular Among International Visitors!
Mention Hokkaido chocolates, and the name ROYCE' usually comes to mind! This popular brand's top seller is the 'Ore' ganache.
A small amount of western-style liquor is added to this ganache that's made with plenty of Hokkaido fresh cream, giving it some additional flavor. The texture of the chocolate melting in your mouth is truly sublime—enchanting visitors from all corners of the world!
ROYCE' also offers their popular chocolate-covered potato chips!
AEON MALL Asahikawa's ROYCE' location features a full lineup of tasty products. Visitors can buy a variety of items, including their highly popular chocolate and several limited edition products.
Rokkatei: Home to Hokkaido's Most Popular Souvenirs
Rokkatei is one of Hokkaido's most popular confectionery stores. Originally based in Obihiro, they also have a store location inside AEON MALL Asahikawa!
Rokkatei's most popular confectionery is their Marusei Butter Sandwich. A delicious sweet filling containing a mixture of raisins, white chocolate, and cream (made from butter and using 100% unpasteurized milk), is sandwiched between two cookie wafers.
Other treats that should not be missed are the 'Daiheigen style' madeleine sponge cakes—adored by many people in Japan, and also highly recommended by Rokkatei's staff. They contain plenty of fresh Hokkaido butter. They tend to harden easily, so please be sure to store the madeleines at room temperature (20-25°C)!
Visitors also have the option of buying these Japanese and western-style confections in individual packs (see photo above). These confections fully take advantage of local seasonal ingredients.
As an alternative, you can also create your own confectionery collection by selecting a wide assortment of your favorite items! If you have a sweet tooth, we highly recommend this shop!
Excellent Shopping in Asahikawa! Visit AEON MALL Asahikawa Station Square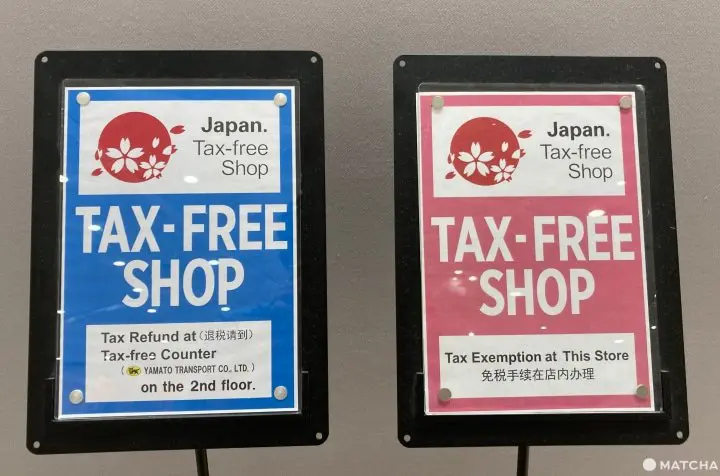 Next, perhaps the most important thing for many when shopping in Japan: duty-free services!

AEON MALL has two kinds of duty-free shops: color-coded red and blue, respectively.

At shops that are color-coded red, visitors can have their duty-free purchases (5,000 yen or more) processed right at the cash register. In the case of blue color-coded shops, visitors are asked to go to the duty-free counter on the second floor. Shops offering duty-free services will have either a red or blue marking at their entrance.

By the way, it's not a problem if your purchases can't fit inside your suitcase. For a reasonable fee, you can get your luggage and belongings delivered to Asahikawa Airport. If you drop off your belongings by 15:00 at AEON MALL's delivery counter, you can claim them at the airport from 17:00 onwards, so this is really handy!

In addition to the souvenir shops and restaurants featured in today's article, you can also buy daily goods, cosmetics, and a variety of other products at AEON MALL.

So, on your next trip to Asahikawa, by all means, do visit AEON MALL Asahikawa Station Square!

Sponsored by AEON MALL
Written by an

The information presented in this article is based on the time it was written. Note that there may be changes in the merchandise, services, and prices that have occurred after this article was published. Please contact the facility or facilities in this article directly before visiting.