Tokyo's Cutting-Edge Cuisine in 2023: Top 5 Restaurants
This service includes sponsored advertisements.
Tokyo is a top-notch culinary city where unique dishes are created daily. An event called Tokyo Tokyo Delicious Museum was held in May 2023. This article features five restaurants from that event that served dishes from ramen to Italian and vegan cuisine.
A Front-Line Report on Tokyo's Food Scene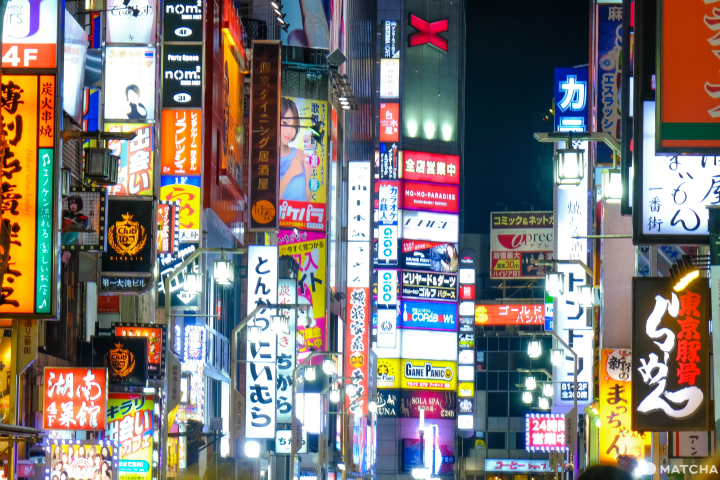 Tokyo is one of the world's leading culinary cities, offering Japanese specialties like sushi and ramen to diverse ethnic cuisine.
Tokyo is seen as a metropolis with cheap and delicious food, even among international guests. This image is certainly not mistaken. In truth, however, there are many chefs throughout Japan striving to create unique and original dishes.
To get the latest information on Tokyo's food scene, our MATCHA writer sneaked into Tokyo Tokyo Delicious Museum―an event featuring a collection of famous Tokyo restaurants.
This article introduces gourmet food and restaurants that are currently garnering attention in Tokyo.
What Exactly is Tokyo Tokyo Delicious Museum?
Tokyo Tokyo Delicious Museum is a gourmet festival that started in 2022. Many shops―from izakaya bars to high-class restaurants―participate in this event, so visitors can enjoy sampling a variety of Tokyo cuisine.
In 2023, Ariake was added to the three existing event locations in Tokyo: Tama, Shibuya, and Marunouchi. The 2023 festival was also held on a much larger scale than in 2022.
The 2023 Ariake event was held from May 19 to May 21, with a total of 42 restaurants participating (not including municipality-related organizations). Many visitors were treated to delicious cuisine prepared by enthusiastic and dedicated chefs.
In this article, we introduce five restaurants at Tokyo Tokyo Delicious Museum that featured particularly unique gourmet food. All five of these shops are in Tokyo, so you can still enjoy their flavors outside of this event!
1. Yamada no Unagi: Delicious Ramen Using Eel Bones?
A peek inside Yamada no Unagi Restaurant. Picture courtesy of Yamada no Unagi
Eel (unagi) is a food that's been loved in Japan since the Edo Period (1603-1868).
Yamada no Unagi is a restaurant specializing in eel cuisine, which opened in 2021 in Tokyo's Iidabashi district.
Yamada no Unagi is managed by Yamada Suisan, a company that's engaged in eel farming. Cultured eels are typically treated with an array of pesticides and chemicals to keep them healthy. However, Yamada Suisan is known for successfully farming eels in a more natural and organic manner―a first in Japan.
A dish that Yamada no Unagi is proud of is their Unakotsu Ramen. This collaboration combines eel with Japan's ever-popular ramen. The dish makes full use of the eel bones and head, which are usually discarded after production.
At Tokyo Tokyo Delicious Museum, our writer immediately taste-tested some freshly made ramen.
The deep-flavored soup pair perfectly with the noodles! The sansho Japanese pepper, a familiar spice in eel recipes, is also a great addition to the dish.
Yamada Suisan gets fish oil from their healthy, naturally raised eels. Yamada no Unagi uses this oil in their ramen instead of the typical pork bone broth. We've also been told that the shop has a great reputation from the standpoint of beauty and health.
Picture courtesy of Yamada no Unagi
Yamada no Unagi is located just three minutes on foot from JR Iidabashi Station.
It's currently open for business at 11:00 on Fridays and Saturdays, closing shop when the ramen sells out. We recommend going there as early as possible.
Picture courtesy of Yamada no Unagi
At Yamada no Unagi, they offer a donburi dish (rice topped with eel) using an entire organic eel with the tail included. There are also takeout bento lunch boxes.
How about tasting the delicious flavor of organic, high-quality Japanese eel?

2. Ri.carica: Authentic Italian Cuisine with Japanese Ingredients
Ri.carica is located near Tokyo Gakugei University. This Italian restaurant was opened in 2013 by chef Ryosuke Tsutsumi.
In addition to his culinary training in Italy's Tuscany region, Tsutsumi has experience with French and Japanese-style cooking. He especially likes making authentic Italian cuisine by exclusively selecting Japanese ingredients.
Tsutsumi bypasses the wholesalers and sources his products directly from the growers. That's where many of his encounters and stories originate from.
Ri.carica's recommended dish is the Pici Arione, which comes from Siena, Tuscany. The fat noodles resembling Japanese udon are mixed with garlic and tomato sauce, then eaten with a sprinkling of cheese on top (see photo above).
We tried this dish at the Tokyo Tokyo Delicious Museum. Not only was the portion just right for lunch, but the garlic wasn't overpowering. You can feel the thick noodles' springy texture spreading throughout your mouth with each chew.
Picture courtesy of Ri.carica
Ri.carica is only two minutes on foot from the Tokyu Toyoko Line's Gakugei-daigaku Station. The beautiful interior―highlighted by brick walls―creates a sophisticated and stylish atmosphere.
Mozzarella and Hozuki. Picture courtesy of Ri.carica
Their recommended regular menu item is the Pork Narezushi Pâté de Campagne. It combines Narezushi, a traditional Japanese dish, with a local European dish called Pâté de Campagne. Mozzarella and Hozuki are other popular items.
By using Japanese ingredients, this Italian food has a delicate, delicious taste that lingers on your tastebuds. How about giving this exquisite cuisine a try?
To place an order for Pici Arione, please visit the official online shop (Japanese).
Click here for Ri.carica's official website (Japanese).
3. Righteous BURGER: Also Highly Rated by Non-Vegans!
Righteous BURGER is a vegan burger shop in Tokyo's Setagaya Ward.
The owners initially operated a successful food truck, with people constantly lining up. They finally opened their first official shop in December 2022.
The shop's general manager is Hirohisa Yamaguchi, who is also a musician. He previously formed a punk band and even embarked on a world tour. It was during this time that he lived with some vegetarian and vegan musical artists.
Through this interaction, Yamaguchi realized the lack of vegan and vegetarian restaurants in Tokyo. They encouraged him to open up his own restaurant, sparking the idea of opening a shop to serve food that would satisfy those friends.
After gaining experience with a vegan burger shop and developing some vegan products, he eventually opened Righteous BURGER.
At Righteous BURGER, they've added various spices to enhance the flavor of the patty. They also use as many vegetables as possible to bring out the umami taste.
Non-vegans often say that this is the best burger in all of Tokyo―a testament to its satisfying and impactful flavor!
At Tokyo Tokyo Delicious Museum, our writer sampled the popular Righteous Cheese Burger. It was a surprise that a vegan entree could be so large and filling!
The burger buns are made with natural yeast and the vegan patties are handmade. They contain a variety of ingredients including konnyaku jelly, lentil beans, oats, and mushrooms. The flavor of each bite deepens the more you chew.
A generous topping of Thousand Island dressing matches the fresh vegetables perfectly!
Picture courtesy of Righteous BURGER
Righteous BURGER is located near Setagaya Ward's Seta Intersection. The expansive glass wall exterior serves as a landmark.
Picture courtesy of Righteous BURGER
In addition to the Righteous Cheese Burger, visitors can enjoy popular items such as the Soy Chicken Burger and Vanilla Shake.
Although the dishes have plenty of vegetables, these burgers truly pack a punch that won't disappoint junk food lovers! Why not give this new style of hamburger a try?

4. Fugu Club miyawaki: A Fugu Restaurant Popular with International Visitors!
Takashi Miyawaki
Fugu (Japanese pufferfish) is known for its poisonous qualities. It's been said that this delicacy has been consumed in Japan for more than 20,000 years.
After the Edo Period it was temporarily banned. However, by the end of the twentieth century, the ban was lifted.
In 1949, Japan's first official fugu licensing examination was held. Since then, food poisoning deaths have virtually disappeared, and restaurant patrons can now safely enjoy eating fugu fish.
Fugu Club miyawaki is a long-established fugu restaurant. Here there are three chefs who have passed the difficult fugu examination. This includes ten-year CEO Takashi Miyawaki who has been actively involved with this fugu cuisine.
Fugu Club miyawaki uses farmed fugu. Time and effort are put into carefully raising the fugu with specially selected feed. The taste of these fugu rivals that of wild-caught fugu, and they are offered to restaurant-goers at reasonable prices.
At Tokyo Tokyo Delicious Museum, our writer tried the fugu karaage (see photo above). The excess moisture had been removed which condensed the umami flavor, the outside was crispy and the inside had a soft, fluffy texture. Simply splendid.
Fugu has a naturally light taste. But with fugu karaage, it's first seasoned and then left to rest for three days. This results in a remarkably sweet taste. If you squeeze some lemon on top you can enjoy a refreshing, smooth taste.
Ginza Location in Tokyo. Picture courtesy of Fugu Club miyawaki
Fugu Club miyawaki has three locations. Their main restaurant is in Ginza. In the Tsukiji area, they operate both a restaurant inside a traditional Japanese home called Fugu Club miyawaki Bettei and also a standing bar called Tsukiji Choya 6-7-7.
Tessa (sashimi). Picture courtesy of Fugu Club miyawaki
At the Ginza location, visitors can enjoy sampling a variety of fugu dishes. This includes tessa, sashimi that's been aged for five days, tecchiri (fugu nabe), and also karaage which are part of a course menu. In particular, we recommend the yaki-fugu, which allows you to savor the plump texture of the pufferfish.
Fugu Club miyawaki is frequented by many international visitors. For visitors not used to eating fugu, shop staff often use a pufferfish model to explain the various parts of the fish in order to communicate the attractive features of this delicacy.
How about visiting Fugu Club miyawaki to try an experience that's unique to Japan?

5. HANEDA SKY BREWING: Try Craft Beer Right Near Haneda Airport!
Chef Koichi Izaki
HANEDA SKY BREWING is located inside Haneda Innovation City, a complex near Haneda Airport―Japan's gateway to the skies. HANEDA SKY BREWING opened in 2020 and specializes in craft beer made with ingredients from all parts of Japan.
What's unique about HANEDA SKY BREWING is that they brew their beer on the premises. So not only can customers taste freshly brewed beer, but according to chef Koichi Izaki they also get informed by staff when this just-brewed beer is available.
At Tokyo Tokyo Delicious Museum we were treated to a sample of recently brewed Yuzukichi Ale. This craft beer uses a citrus fruit called yuzukichi from Yamaguchi Prefecture's Nagato City.
Take a sip and you'll be pleasantly surprised by the fruity taste that fills your mouth.
With an alcohol content of 5.5% and almost no bitterness or any unusual qualities, this is a flavor ideal for craft beer first-timers. The citrus fragrance was also outstanding.
Picture courtesy of HANEDA SKY BREWING
HANEDA SKY BREWING brews their own original craft beer on the premises and also brings in craft beer from all parts of Japan. At any given time they usually have five or six different varieties in stock.
Our shop recommendation is the Tenku IPA (India Pale Ale) beer―the first beer that they ever brewed. This beer is made with five different kinds of hops and offers a luxurious, deep flavor (India Pale Ale is a beer that uses large amounts of hops).
Haneda Airport is located in Tokyo's Ota Ward. At one time this area had a flourishing nori seaweed farming industry. Even today, many of the remaining local wholesalers still handle nori seaweed. In connection with that, the Tenku IPA beer has a product called made in OTA in which nori is used as a secret ingredient.
It's possible to see the brewery from the restaurant. Visitors can see barrels beside the glass wall being filled with beer, and get a close-up look at the brewing machinery.
Picture courtesy of HANEDA SKY BREWING
HANEDA SKY BREWING also has a full lineup of tasty food that pairs perfectly with the beer, including homemade pizza and skirt steak.
We've been told that many international visitors regularly spend time with each other at the shop―upon first arriving in Japan and also just before returning home. So how about raising a glass of Japan's unique beer along with some delicious food?

Let's Explore Tokyo's Cutting-Edge Cuisine!
In Tokyo, there are many eating establishments that offer cheap and delicious fare. On the other hand, there is also no shortage of shops where enthusiastic and dedicated chefs offer creative and original cuisine!
Coupled with the chefs' own original stories, your Tokyo excursion will definitely create some unforgettable memories for you.
Please use this article as a reference and explore Tokyo's highly attractive food scene!
Written by nagino.an
Main image courtesy of Yamada no Unagi
Sponsored by Tokyo Tokyo Delicious Museum 2023 Executive Secretariat
Written by

MATCHA's promotional account for corporate and local government advertising. We aim to provide useful information to our readers in an enjoyable manner.

The information presented in this article is based on the time it was written. Note that there may be changes in the merchandise, services, and prices that have occurred after this article was published. Please contact the facility or facilities in this article directly before visiting. Some of our articles contain affiliate links. We kindly ask our readers to exercise careful judgement when making a purchase or booking a service online.