Cool Off This Summer At Aquariums All Across Japan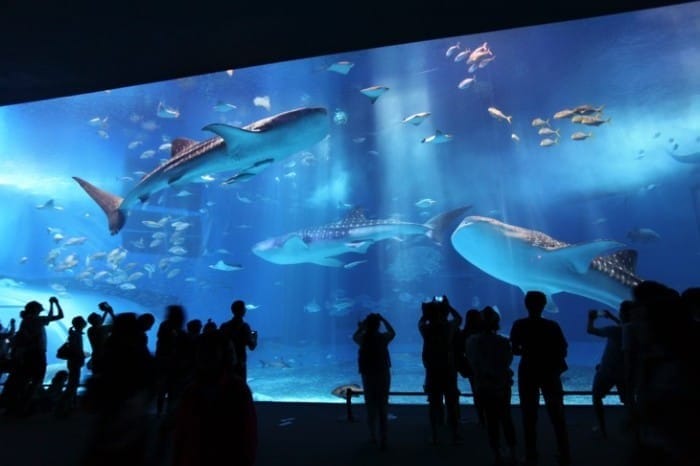 The hot and humid days of Japan's summers are best beaten by visiting somewhere cool and exciting. Here are just some of the many exciting aquariums found all across Japan where you can get out of the heat and see fascinating sea life!
There are plenty of amazing, fun activities to take part in during the summer in Japan; everything from unique historical festivals, massive fireworks displays, and of course, enjoying delicious summer foods. If you'd like to find a way to get out and learn a bit more about Japan's natural environment all the while staying cool, then I recommend paying a visit to an aquarium!
In this article, you will find some of the top aquariums in Japan, located around the country. That way, no matter where you go, you will be able to see and learn more about the sea, lake, and river creatures that call Japan home.
Yamagata Prefecture: Kamo Aquarium
From: A Fresh Look At Jellyfish - Visiting The Kamo Aquarium In Tsuruoka
The Kamo Aquarium in Tsuruoka, Yamagata prefecture, is home to some pretty spectacular displays of jellyfish!
In fact, there is a whole theater dedicated to these beautiful creatures where visitors can take a break and just enjoy the sight of them floating by. Read more about it here: A Fresh Look At Jellyfish - Visiting The Kamo Aquarium In Tsuruoka
Chiba Prefecture: Kamogawa Seaworld
From: Kamogawa Seaworld, Chiba: Soaked, Refreshing, Dynamic!
Kamogawa Seaworld in Chiba prefecture is not only an impressive marine park and aquarium, but also an educational center dedicated to informing, observing, and protecting Japan's natural sealife through various educational and environmental protection projects. If you'd like to see what lives in the waters off the coast of Chiba, by all means please visit this aquarium!
Tokyo: Sunshine Aquarium
From: Sunshine Aquarium: A Great Place For Couples And Families
Sunshine Aquarium is part of the massive Sunshine City Shopping Complex located in Ikebukuro, Tokyo. In fact, this aquarium is actually located on the top floor! Here you can see outdoor tanks where penguins and seals frolic, and, not only can you learn about Japanese marine life, but also about other creatures from Asia and around the world as well.
Tokyo: Sumida Aquarium
From: Sumida Aquarium: Experience the World of Marine Life Hidden Within Tokyo Skytree
Sumida Aquarium is located right beneath Tokyo Skytree. It has impressive displays of sea life from coral reef zones and even a penguin zone! In addition to visiting one of the world's highest observation decks, how about enjoying the sight of the fascinating creatures living in the deep sea?
Encountering Wild Dolphins in Tokyo?!
From: Meet Wild Dolphins Near Tokyo In Mikurashima!
While not strictly an aquarium, the more adventurous travelers out there just might like to take a trip to the outlying island of Mikurashima, located about 200 km away from the rest of Japan, but still considered a part of Tokyo. Through Google Street View, you can take a virtual tour of the island and learn more about these dolphins in this article.
Kanagawa Prefecture: Yokohama Hakkeijima Sea Paradise
From: Yokohama Sea Paradise: More Than An Aquarium! Play With Sea Creatures!
Yokohama Hakkeijima Sea Paradise is an entertainment facility located in Yokohama, featuring an aquarium, marine park, and an amusement park with a wide variety of attractions. This is not only a great place for families to visit, but also a very popular date spot too. For information on how to reach this incredible park, please take a look at How To Get To Yokohama Hakkeijima Sea Paradise.
Osaka: Osaka Aquarium KAIYUKAN
From: Experience The Pacific Rim At The Osaka Aquarium KAIYUKAN
KAIYUKAN is an aquarium located just outside Osaka dedicated to the Pacific Rim and its various zones and inhabitants. This aquarium not only has displays on Japanese marine life, but on creatures that live in the Aleutian Archipelago, Ecuadorian rainforests, and much more.
Kyoto: Kyoto Aquarium
From: Connected To The Water: Kyoto's Charm-filled Aquarium
As Kyoto is surrounded by rivers and mountains, water has been an important part of daily life in the region for centuries. At the Kyoto Aquarium, visitors can not only learn about the sea, but get a very informative and interesting look at the waters of Kyoto itself, and even get up close with Kyoto's living fossil, the Japanese giant salamander, which also happens to be the largest amphibian in the world.
Okinawa: The Churaumi Aquarium
From: Okinawa Churaumi Aquarium - Meet Sea Turtles And Manatees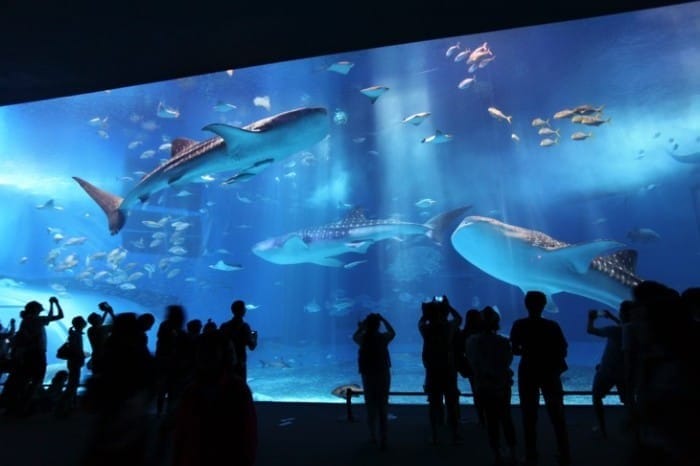 From: Come See The Whale Sharks At The Churaumi Aquarium
Home to Japan's, and one of the world's, largest aquarium tanks, Churaumi Aquarium in Okinawa, is where you will find whale sharks, sea turtles, manatees, and a host of other sea animals, as well as one of the leading shark research centers in the world. Aspiring or armchair marine biologists are sure to love this aquarium, which is constantly working to improve its displays and studies on the creatures that call the sea home.
In Conclusion
While there are many other fascinating aquariums located throughout Japan, those selected for this article are also found near other exciting sightseeing spots as well as history and nature rich zones. If you are looking for a well-rounded vacation, or want to beat the heat in the summer by visiting somewhere cool, then, by all means, think of this as your guide to Japan's top aquariums!

The information presented in this article is based on the time it was written. Note that there may be changes in the merchandise, services, and prices that have occurred after this article was published. Please contact the facility or facilities in this article directly before visiting.